When making the selection to work for a company, having great benefits, like healthcare, has become an important factor for potential employees to consider. However, understanding and managing those benefits, even for companies, can be challenging at times. Our next guest has 20 years of experience in benefit advising and strives to change how companies manage their healthcare supply chain while driving greater bottom line profits for employers. Today we welcome certified healthcare reform specialist and Founder / CEO of InoVentive Solutions, Marcy Heath. Marcy has also been recognized as one of the Top Women in Benefit Advising of 2018.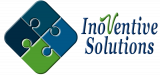 In this segment, we learn more about Marcy's entrepreneurial journey and the inspiration behind starting her company, InoVentive Solutions. She also discusses why most companies are paying too much for their health care plans, and the unique ways in which her company addresses that problem. We then find out more about the services that InoVentive Solutions offers, as well as how much have clients saved by implementing their strategies and solutions.
Jim and Marcy also tackle what a healthcare value chain is and how businesses should go about managing it. Marcy then debunks three popular healthcare myths that cost companies millions of dollars annually, and discusses InoVentive Solutions's Benefits App. Lastly, we find out the plans and goals for InoVentive Solutions moving forward.
---
The Atlanta Small Business Network, from startup to success, we are your go-to resource for small business news, information, resources.

Follow us on Facebook here and stay up to date or catch-up on all our podcasts on demand.
While you're here, don't forget to subscribe to our email newsletter for all the latest business news know-how from Atlanta Small Business Network.
This has been a JBF Business Media production.