Millennials have quickly become the largest segment of the workforce. This generation born roughly between 1981 and 1996 are expected to make up 50 percent of the U.S. workforce by 2020. If you've been a consumer or employer for the past few years, you've undoubtedly recognized that the workforce isn't ready for Millennials – not by a long shot.
According to the "2018 Deloitte Millennial Survey", this massive segment of the economy and workforce doesn't conform to the old-style job market. Less than half believe corporations behave ethically, and their ambition in employment is solely to earn an income. Less than 44 percent of Millennials picture leaving their jobs within two years, and barely a quarter even look for long-term positions beyond five years.
But one statistic from ManpowerGroup's report "Millennial Careers: 2020 Vision" gives a clear view into a critical factor for employment: 79 percent of Millennials report a top priority when looking for a job is "flexible working".
What is a Flexible Work Environment?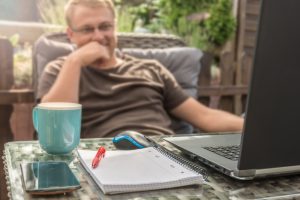 For Gen Xers, Gen Yers, and other older generations, the idea of a flexible work environment might make you roll your eyes. It may not be exactly what you expected, though. It doesn't mean exclusively working at home – anyone who works 100% from their home office will tell you it's harder than it sounds. And it doesn't mean working when they 'feel like it' either, day or night.
A flexible work environment embraces the social changes that define the Millennial generation. With more than 85 percent of Millennials accessing the internet from their phones, their handheld device is an important part of their lives, whether at work or home. Flexible work hours allow employees to do their best work at a time of day that they're most productive, instead of simply completing tasks from 9 to 5.
As well, engagement with their work hinges on a regular connection with their management for feedback and guidance.
Can Employees Be Trusted to Work Flexibly?
For many, a flexible work environment sounds like an excuse to slough off. In 2013, Yahoo's CEO Marissa Mayer banned all remote working, a move that portrayed a mistrust in employee efficiency outside the office environment. And for some staff, that image is accurate.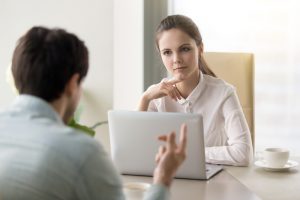 However, most people can identify for themselves a point in their day that they're most productive. Some are morning people, others are night owls, and a segment is born for the structured 9-to-5. The same goes for team members – some are most effective in the office, and some are less distracted and more efficient working at home.
The standard workday during common business hours has evolved, and employees should be trusted to work flexibly. That does not mean that trust should be blind, though. As an employer or manager, you can expect trust to be earned.
Require team members who choose to work remotely to check in regularly. That can mean a progress update on their project a couple of times per day or screenshots of their desktop from time to time. Or, it might simply be a call, text or email throughout their day.

Set mandatory office hours during the week for the whole team. For example, Mondays, Wednesdays, and Fridays, all team members must be in the office from 11 to 3. Team meetings can be held during these times and the remainder of the week can be flexible.

Establish work milestones instead of requiring a 40-hour work week, encouraging diligent, quality work in a timely manner.

Give clear consequences for failing to achieve goals such as the temporary loss of a flexible work environment.
With Millennials taking over the workforce – by 2030, up to 75 percent will be Millennials – a cohesive and productive team may be incumbent upon your ability to attract and hire well. A flexible work environment is one of the key pieces of the Millennial puzzle, and you'll need to find a way to trust them in it.