In nearly every small business, there comes a point where taking the business further requires additional talent to grow. The average cost to hire a new employee, according to Workopolis, is around $4,000 but could be much higher, depending on the type of position. That cost alone can be the deciding factor for remaining the sole employee or expanding the business.
The employment market today becoming almost exclusively digital with very few employers seeking to hire through classified or print job ads. Job-seekers and business owners alike are finding their matches online. GlassDoor, Indeed, other online hiring sites can cost hundreds of dollars for a single job post once you've selected add-ons to increase visibility.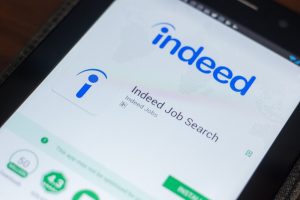 However, there are still cost-effective places to find your next employee, both on- and offline. Use these tools to match your job post with the right candidate without shelling out a nest egg.
Social Media
If your business has an extensive social media reach, or if you do personally, use it to your advantage for hiring new talent. Post a concise job description on all your social media outlets – Facebook, Instagram, and Twitter, for example. Make sure the post is captivating which can boost shares and re-tweets, giving you greater exposure yet.
Social media typically has no cost at all unless you choose to boost your posts or create an ad. Even so, it can be effective and relatively low-cost if you want to get extra views from a target audience.
Website Homepage
For businesses that have gained online traction and plenty of website visits, one of the best and cheapest options is simply a catchy ad on the homepage. Many times, new talent with a passion for your industry come from your customer base.
For a website homepage job ad, give it great visibility by embedding it 'above the fold' – that's to say, the reader doesn't need to scroll down on the home page to find the ad.
Business Networks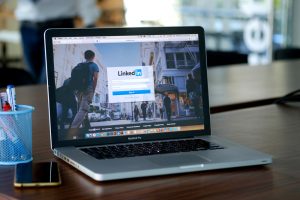 Business owners reap rewards from participating in networking groups all over Atlanta. However, there's more benefit that simply learning about business practices or boosting your motivation. Tap into those connections and spread the word that you're looking for someone to fill a position.
In a venue such as a business network, you'll receive talent referrals that are much higher quality. They're often people that have earned trust from your business acquaintances and are likely to succeed in the position. It won't cost you anything but a thank-you lunch afterward.
Email Campaigns
Once again, your previous customers can often be the best people to hire for your business. Tap into that demographic with a simple email blast. Keep your message short and to the point, ensuring you aren't adding fluff that could turn off people to the point of unsubscribing to your email list.
The only costs with email campaigns are usually already accounted for, such as a MailChimp account.
What to Post in a Job Ad
Seek out the best talent for the position with a well-written job ad. It should include:
A brief job description with important tasks
Skills and education required to be considered for the job
The type of person that's best suited to the role
The compensation range, or what the applicant should expect for pay structure
Ways to submit an application
---
The Atlanta Small Business Network, from start-up to success, we are your go-to resource for small business news, information, resources.

Follow us on Facebook here and stay up to date or catch-up on all our podcasts on demand.
While you're here, don't forget to subscribe to our email newsletter for all the latest business news know-how from Atlanta Small Business Network.
This has been a JBF Business Media production.