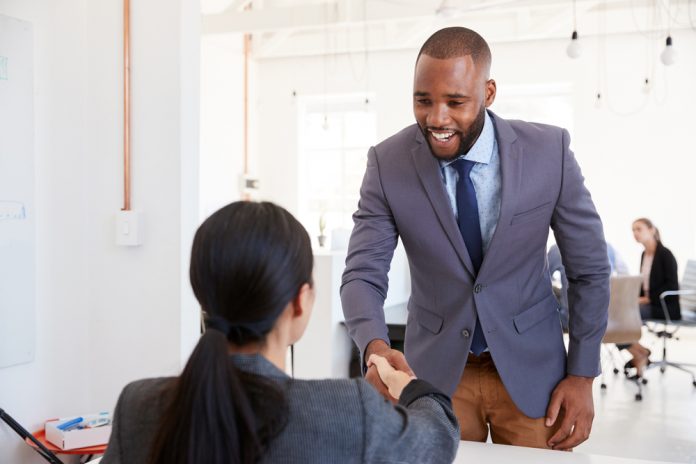 When a human resources manager posts an open position, he or she typically receives resumes from dozens of people who meet its technical qualifications. Selecting the best people for interviews is challenging enough, but choosing the best candidate based on education and experience alone can be a monumental task. That is where competency-based interviews come into play. The questions an interviewer asks using this technique attempt to predict a potential employee's behavior on the job based on how he or she handled certain types of situations in the past.
Competency-Based Interviews Explore the How and Why
Ensuring that a prospective employee meets the education and experience qualifications for the job is essential. With competency-based interviewing, also called behavioral interviewing, recruiters get a clearer understanding of how and why the interviewee completed a specific action. Furthermore, asking the candidate several different variations of competency-based questions allows the interviewer to confirm a pattern of behavior.
The term competency connects the parameters of attitude, knowledge, and skills. A job candidate may have a deep understanding of a topic and the skills to do the job, yet still not be a good fit. The missing component here is the attitude. In this case, envision an interview in which the recruiter uncovered an attitude of superiority in the person applying for the job. That would not work well in a situation where co-workers collaborate as a team, and no one person is more important than another.
Competency-Based Interviews vs. Unstructured Interviews
An unstructured interview is one where the interviewer asks more casual questions to determine if the candidate has the necessary skills for the job. These were more popular 15 to 20 years ago than they are today. Questions are often random and open-ended, such as "Tell me about yourself" or "Why should we hire you?" The interviewer forms an impression of the job candidate during this process and uses this to make hiring decisions. Unfortunately, this subjective approach usually fails to uncover the best candidate.
What to Expect at a Behavioral Interview
Depending on the demands of the position, an interviewer could potentially be looking to measure dozens of personal characteristics. Below is a list of five common traits that human resource managers desire to evaluate:
Ability to delegate work
Adaptability to changing priorities and workload
Conflict management skills
Decision-making abilities
Verbal and written communication skills
To test a candidate on adaptability, interviewers may pose a question such as "Describe a time when you had many demands placed on you at the same time. How did you prioritize your work?" He or she is looking for a specific example from past work experience, not a hypothetical one.
Competency-based interviews are now the norm for everything from entry-level to executive positions. To prepare for them, job seekers should thoroughly familiarize themselves with the concept and research potential questions an interviewer may ask them. It is always best to prepare at least two examples for each competency in case the interviewer asks the candidate to describe multiple scenarios. Although this interview style can be stressful for candidates, it benefits them as well by giving a clear picture of whether the position appears to be a good fit.