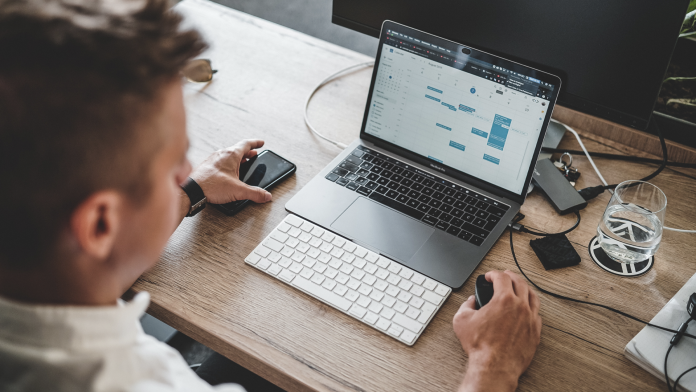 Many small business owners believe project management is only crucial for large, enterprise-level businesses. However, project management is essential for every company that values reaching its goals. 
Project management is the structure of tasks and responsibilities that organize teams to execute day-to-day operations, client projects, and long-term business strategies.
According to a 2020 study from the Project Management Institute, only 46% of businesses emphasize the importance of a project management culture within their organizations. 
Small business owners should consider investing in a project management tool because they are inexpensive, easy to use, perfect for beginners, and can save incredible amounts of time. A study from PwC found that 77% of high-performing teams use good project management software.
Utilizing project management software can help your business stay within project scope and budget, leverage agile control, hold team members accountable, mitigate risks, and provide actional insights for future projects. 
5 of the Best Software Programs to Use in Project Management
There are dozens of software programs that can help you excel in project management. We've identified five of the best for small businesses that are affordable and effective.
A Gantt chart is a tool that displays the tasks against a timeline for completing them. It combines planning and scheduling in a convenient, interactive, visual chart. Gantt charts are essential for small and large businesses alike.
TeamGantt is an effective online Gantt chart creator, planner, and manager. The free version is perfect for beginners learning how to manage projects in a small business effectively. The owner of the Gantt chart can also invite new members to work on the same planner or chart. There are three price points. The Lite plan is $19 per manager but has limits, unlike the Pro membership plan, which costs $49 each month. Small business owners can invest $100 monthly per manager for unlimited tasks, projects, and collaborations.
LiquidPlanner is another effective software tool that is easy to use. This program also alerts the project manager when the system detects errors or slowdowns in production. The core strengths of this software are automation and an advanced analytics system.
For prices, business owners can start with a free trial. After the free trial is over, there are three monthly memberships. The basic membership is $15 monthly, while the professional membership is $25 and is the most popular. The most expensive plan is $35 a month and is perfect for small businesses with a high volume of projects.
Most jobs now are fully remote and online. The best part about Wrike, a fantastic project management tool, is that managers can remotely schedule management tasks. Wrike also uses simple custom workflows to create unique project management plans for all industries.
With over 20,000 customers around the globe, you can't go wrong with Wrike. This beneficial project management tool also has a free version that starts at $9.80 monthly for fast-growing small businesses. Although Wrike is an excellent software, it is not for beginners and comes with a learning curve.
Teamwork makes the dream work. Project management is all about collaboration, which may be why this software program uses its name. It is perfect for client work and balancing multiple projects at once.
The software program runs an analysis to look at the risks of finishing the project on time. It also tracks time and tasks using easy-to-read charts and graphs. Teamwork is free, but if you want to upgrade your account, the monthly costs start at $10 and end at $18.
Asana is perfect for goal setting and tracking. In just minutes, your project can be organized and scheduled into easy-to-use software. A core strength of this tool is how diverse it is. It is an all-in-one project management tool that combines emails, spreadsheets, and tasks.
There are three membership plans starting with basic, which costs nothing. However, if you are a fast-growing company, it may be better to look at the other membership plans that cost $10.99 and $24.99 a month.