Today, 70 percent of people globally work remotely at least one day a week. Projections are also showing that 73 percent of all teams will have remote workers by 2028. So, location independent working is here to stay, and it is growing. This arrangement has a variety of pros—and some cons—however, remote work also brings up some unique set of scenarios, especially when it comes to hiring. 
The recruitment process is hard enough when the person is right in front of you; however, it can feel even more complicated when you are hiring someone in another city or even country. So, how can you prepare for the ever-changing landscape of hiring remote workers? Check out our tips for the remote worker interview and hiring process below! 
Find Out If They Have Ever Worked Remotely Before?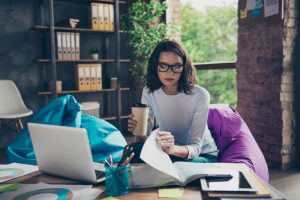 While you may have to take a chance on someone who has not worked remotely, it is a good idea to try and find someone who already has experience working offsite. This individual will not have to deal with a learning curve when it comes to remote work. They will have a better chance of knowing the challenges and triumphs) to expect, and will have created a routine or plan to navigate this unique work arrangement. 
See If They Have Experience with the Right Tools?
The right tools can help you develop the best remote work situation. Each resource can help you mirror in-office processes. For example, Google Drive helps to mimic in-office collaboration, while a tool like Slack allows for the "watercooler" or "brainstorming" conversations. It is imperative that you develop a stack of remote work tools and then hire individuals who have experience working with them or an alternative. 
Determine If They Have the Qualities Needed to Be Successful
This one goes hand-in-hand with the first entry. Remote work isn't for everyone, and it is crucial to find people who have the soft skills necessary to work remotely. These skills are good for regular office workers to have, but they are even more imperative for those not working in an office. Do they know how to function without receiving constant guidance? Can they stay productive while working independently? Are they adept at clear and concise written communication? Are they self-motivated and entrepreneurial? These are all qualities effective remote workers should display.
See if There Are There Time Zone Constraints?
It is also crucial that you check with potential hires about any time zone and business hour limitations. For example, if you have to overlap meeting times with individuals in India and New York, can a potential hire in California truly participate? Establish when you would need individuals to be available and see if the times make sense for any potential candidates. The last thing you want is to hire someone whose regular business and working hours do not match up with your own.
Be Upfront About Your Remote Work Policy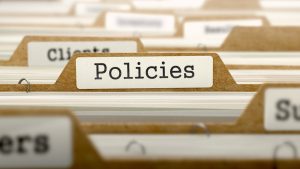 You should share any specific remote work policy details and requirements with potential hires. Be transparent about expectations, preferred working hours, how everyone is expected to communicate, possible goals, and how remote work is used to push forward innovation. The more potential candidates understand what you are looking for, the easier it will be to determine if they are the right fit.
Start with A Paid Probationary Period
Let's say that you feel you have found the perfect candidate. They are great on paper and nailed the interview. However, you won't know how effective they are until they are working for you. So, don't be so quick to commit long-term until you see this person is a fit. Have a paid probationary period or even allow them to complete a project or assignment before the final offer. This setup will enable you to pick up on their work style and feel confident in deciding to hire—or not hire—this person. 
Final Thoughts
Again, remote work is on the rise. However, as this component of the future of work evolves, so will the interactions between employers and their employees. Remote work can be a benefit to employers as well as to their teams, but for it to truly work, everyone has to be on the same page. This step starts with the hiring process. The questions and steps above can help you discover if that person in another zip code is right for your company.
---
The Atlanta Small Business Network, from startup to success, we are your go-to resource for small business news, information, resources.

Follow us on Facebook here and stay up to date or catch-up on all our podcasts on demand.
While you're here, don't forget to subscribe to our email newsletter for all the latest business news know-how from Atlanta Small Business Network.
This has been a JBF Business Media production.