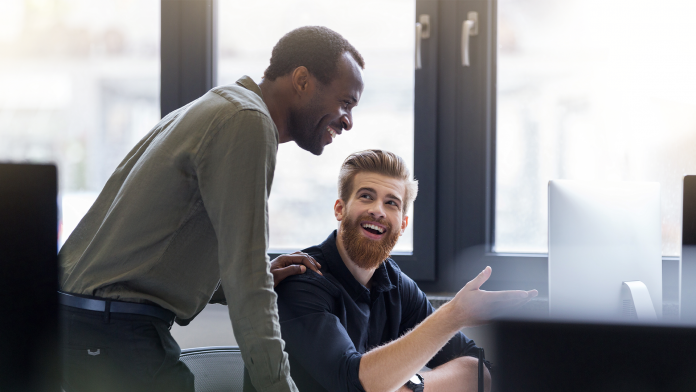 You probably are familiar with large structured meetings if you work in an office or at home. Whether it's the weekly Zoom call with all those tiny windows or the in-person gatherings around the fancy conference table, these meetings are designed with a specific purpose in mind, and they can do a lot of good under the right circumstances.
Then there are the small-scale meetings, the ones that take place every day in various locations around the office. Some of those small-scale meetings are semiformal in nature, called ahead of time, and intended to advance a specific project. Others are more like impromptu brainstorming sessions, and they may take place around the water cooler, in the break room, or even in the parking lot at lunch.
No matter where and when they take place, every small-scale meeting is an opportunity that no one wants to squander. If you want to make the most of those micro meetings and maximize their power, here are some tips to make it happen.
Stick to the Agenda if the Meeting Was Scheduled Ahead of Time
If a small-scale meeting happens spontaneously, there is obviously no agenda, and in that case, this tip will not apply. But if the meeting has been scheduled ahead of time, it should be treated like any other meeting—with a written agenda and a requirement to stay on track.
Even the smallest of small-scale meetings should be kept on track with an agenda to ensure everyone knows what the meeting is about and what is to be discussed. The standard rules should apply even if the meeting only involves a few people.
Walk and Talk for a Healthier, More Productive Meeting
One of the great things about small-scale meetings is that they can take place anywhere. They can happen in the break room as everyone throws away their paper plates and puts their silverware in the sink. They can occur when employees gather around the water cooler or even in the parking lot as everyone arrives for the day.
When those impromptu brainstorming sessions arise, why not stay on your feet and enjoy a healthy walk and talk? Hashing out the details of the latest project while walking to the office or discussing the ins and outs of a new opportunity while jogging around the parking lot will be good for the health of the team in more ways than one.
Set a Timer
It is easy for a micro meeting to become a macro one, and that could turn what should be a productivity-boosting activity into just another time waster. If you want to stay on track and get the job done, set a timer for your small-scale meeting and be prepared to end it when the time is up.
You do not have to carry an egg timer around for your small-scale meetings—just set the timer on your phone or keep tabs on your watch. This simple tip is excellent for getting meandering micro meetings back on track, forcing everyone to get to the point before time runs out.
Welcome Input from Everyone
One of the most significant advantages of small-scale meetings is that they provide everyone a chance to speak and participate. Employees who may not feel comfortable piping up at a meeting with the CEO may be more at ease when the gathering includes just a few people.
Given the importance of micro meetings and small-scale participation, meeting leaders should encourage everyone to participate and share their thoughts. This encouragement can take many forms, but no matter what form it takes, it will make the small-scale meeting more effective.
If you want to make the most of your next small-scale meetings, you can start by appreciating the great potential of these micro opportunities. Whether they are planned or spontaneous, on the go, or sit down, small-scale meetings have enormous power, and the tips above can help you make the most of them.
---
The Atlanta Small Business Network, from start-up to success, we are your go-to resource for small business news, expert advice, information, and event coverage.
While you're here, don't forget to subscribe to our email newsletter for all the latest business news know-how from Atlanta Small Business Network.