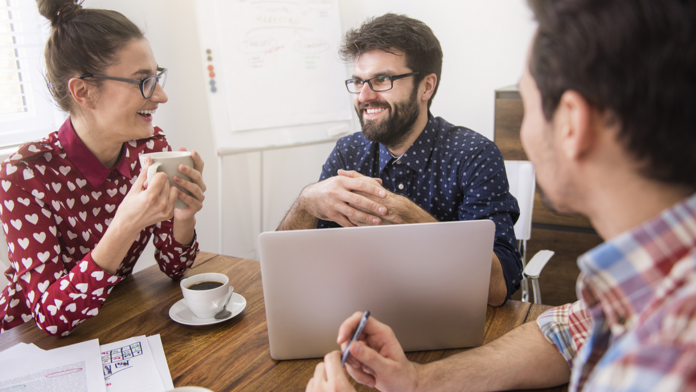 According to Entrepreneur.com, company culture can be defined as a blend of "values, beliefs, taboos, symbols, rituals, and myths that all companies develop over time." Simply speaking, it can be seen as how "companies do things," and also how the operation of the organization makes employees feel when they come to work. The company culture has a significant impact on the overall success and activity of a company. For example, a survey of more than 1400 CEOs and CFOs found that 50% of executives say corporate culture influences productivity, creativity, profitability, firm value, and growth rates.
Company culture is the personality of a company, and it's something that every business has, whether they realize it or not. A company's culture is shaped by its founder's vision, values, and experiences. As the company grows, its culture evolves to reflect the values of its employees. The key to maintaining strong company culture is to keep the values of the founder alive while also adapting to the changing values of the workforce.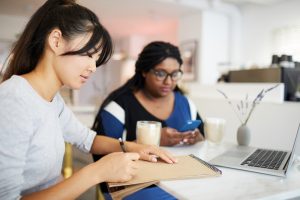 A corporation's resulting culture significantly impacts employees. Fifty-eight percent of employees have left a job or would consider moving on to another company if they felt the culture was filled with negative office politics.
Additionally, a recent study by Flexjobs found that employees are stuck in jobs they dislike and that 30% of them want to quit. The survey of 2,202 workers gave the following five top reasons for saying, "Take this job and shove it"
Toxic company culture (62%)
Low salary (59%)
Poor management (56%)
lack of healthy work-life boundaries (49%)
Not allowing remote work (43%)
So, now that we know that the way companies do things plays a huge part in the lives of employees and the resulting success of the company, how can businesses ensure they are developing an exceptional internal culture? Read on for five factors companies can use to create a stellar culture within the company.
Engagement – Many studies have revealed that employees perform at better rates when they are engaged, thus leading to a more satisfying company culture. In the U.S., over half of employees report not feeling engaged at work. Disengagement can quickly lead to a lack of productivity, feelings of apathy, and a struggling company culture. The remedy to this is for leaders to strive to make employees feel as if they are a part of a team. Companies can make workers feel more engaged by promoting collaboration, creating avenues for positive socialization, and consistently informing employees of how their work impacts company growth.
Recognition – This is a subset of engagement, but it is worth its own mention because of these statistics
Only one in three U.S. workers that responded to a Gallup study said they had received recognition in the past seven days.
Employees who do not feel recognized are twice as likely to say they will quit within the next year.
Employees want to be acknowledged for their work and contributions to the company. A culture of recognition encourages workers to bring innovative solutions to complex problems. This could be in the form of a "thank you note," pay raise, or a public event that promotes those who have done great work.
Company Values – What principles are heavily promoted at your company? What values should employees always adhere to when they interact with one another as well as with customers? A set of solid company values will have a considerable impact on company culture. For example, if your values consist of innovation, the creation of unforgettable customer experiences, and collaboration, then this provides a set of guidelines that employees should strive to adhere to each time they walk into the doors of your company. These principles should be discussed at company meetings and modeled by leadership on a daily basis.
The Right Talent – According to Gallup, having a culture that attracts high talent can lead to a 33 percent increase in revenue. This data shows that the right people can have a profound impact on a company. Not only can it bring healthy competition and collaboration, but it also increases the reputation of your company. For example, it is likely that job candidates are not just attracted to Google because of what the company does; they also know they will work with a high caliber of intelligent and skilled technology professionals. This situation creates a culture of innovation and team building as companies with highly skilled workers will likely attract others in the same category.
Communication and Structure – How the organization is organized has an impact on the culture. How you choose to structure your company can adversely (or positively) affect the inner workings of your company. For example, if you select a matrix structure that puts workers of a similar function together, then you have to figure out a way to ensure that silos do not emerge so cross-departmental collaboration and communication can occur.
If you develop a flat hierarchal structure, then a culture that supports fast and independent decision-making, as well as the fluid communication of ideas, needs to become prominent. Look at your organizational structure and see how decisions and communication flows. You can then put processes and systems in place to ensure ideas and discussions flow in a way that is favorable to your structure, and thus creating a culture of efficient and strategic communication.
If you are looking to create or improve your company culture, here are a few things to keep in mind:
Define your company's values and make sure they are reflected in your actions.

Make sure everyone in your organization is clear on your vision and values. This will help you attract and retain the right employees, and it will guide decision-making throughout your company.

Be clear about what you expect from your employees in terms of their behavior and work ethic.

Promote open communication and encourage employees to give feedback.

Make sure your company culture is inclusive and welcoming to diverse perspectives.

Encourage employees to have fun and enjoy their work.

Make sure you recognize and reward employees for their successes. This will help them feel appreciated and encourage them to continue working hard.

Be willing to make changes to your company culture if it is not working.
Final Thoughts
No company culture is perfect. There are areas where every CEO, executive leader, manager, and even employee can improve. However, much of the onus lies on senior leadership to exhibit the principles and behaviors that encourage a healthy company culture. Leadership has to fit the pieces of engagement, recognition, values, talent, communication, and structure together to create a cohesive culture that promotes a healthy work environment for employees. With some strategic thinking and forethought, it is possible to build a healthy company culture that leads to a positive reputation and good employee morale.
---
The Atlanta Small Business Network, from start-up to success, we are your go-to resource for small business news, expert advice, information, and event coverage.
While you're here, don't forget to subscribe to our email newsletter for all the latest business news know-how from Atlanta Small Business Network.