It is no secret that the first year of being in business is likely the most challenging. Your most considerable worry is probably going to be making a profit, and getting the word out about what you do. While it is vital that you try to generate income, you also have to prepare for success. You have to adapt to meet the future demands of customers, and there are processes you can put in place to make life a lot easier for yourself in the long-run.
In fact, before you start to sell your services, or inform friends and family that you are starting a business, these are the systems you should set up ahead of time. The last thing you want is to try to fit these processes in while you are working over 40 hours a week to handle orders or fulfill client needs. These are the five things you should implement during your first year in business.
1. Hiring an Accountant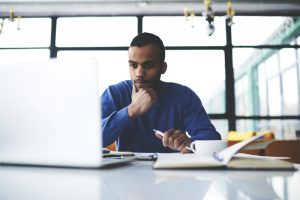 Before you begin raking in the income, you need to have a reliable person in your corner to help you set up systems that accurately track your income, budget what you have, and prepare for tax filings. Your financial life is about to change dramatically, and you want to make the best financial decisions possible in the beginning. An accountant can guide you in creating business and expense accounts, budgeting for the business items you will need to buy, and finding favorable tax deductions that can lower your taxable income.
2. Setting Up an Accounting Software System
Your CPA will likely advise you to find a reliable accounting software system. This program enables you to do everything your CPA will recommend you do. Accounting software systems can invoice clients, collect payments, remind your clients to pay you, track your spending, handle payroll, create financial reports, and even help you prepare for taxes.
Utilizing a CPA can get expensive, so an accounting software system will enable you to handle many financial management processes on your own. In this regard, you can only check in with a CPA when you need them (quarterly check-ins, tax preparation, and financial analysis meetings)
3. Planning Regular Meetings with a Business Mentor
Business coaches are worth their weight in gold, but they can be severely expensive (especially for new business owners who are looking to save money along the way). You can bypass this expense in the beginning by finding a business mentor. This person could be a fellow entrepreneur, a former authority figure that you have kept in touch with, or a mentor from an association or affinity group.
These individuals can help you create a strategy to get started, guide you in making significant business decisions, and even connect you with potential partners and customers. If you cannot find a business mentor, look into getting in touch with someone at SCORE, a nonprofit business resource arm of the Small Business Administration.
4. Setting Up a CRM System to Track Relationships
You are going to come into contact with many individuals as you network for your business. They may be potential partners, clients, or thought leaders that may benefit you down the line. A great way to stay in touch with these people is to put them in a Customer Relationship Management System (CRM).
With a CRM, you can store contact information, contracts, and information on correspondence. You can also use the system to create ways to track the customer cultivation process. You never know when a contact can turn into a customer or valuable resource, so it pays to keep up with them. Again, you are going to come into contact with a lot of people as you develop your business, having a tool to track your communications with them allows you to stay organized.  
5. Using a Time Management App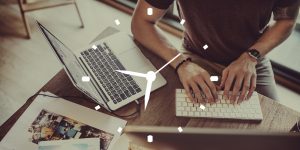 Whether you are preparing to hire an employee, manage your finances, or handle a long-term project for a client, you need a way to organize yourself and track your progress. As a result, it is in your best interest to use and implement a time management or dynamic to-do list app.
While pen and paper are okay, you are going to benefit the most from having a dynamic day-to-day time management platform. With it, you can easily plan out your day, synch your to-do lists with calendars, and track your progress. Life is going to get hectic, and you need a way to track it all in one place.
Final Thoughts
If you are an entrepreneur or small business owner, the chances are high that you are wearing many hats. You are the accountant, HR department, marketer, and face of your company. Today, we are lucky enough to live in a time where you can automate many business development processes, or utilize the internet to find someone who can be of help.
While you can get by without doing many of the activities above, implementing them as soon as possible will streamline your business approach and add a professional edge to your company. The goal is to be as organized as possible, and the entries above allow you to do that during one of the busiest periods of your business.
---
The Atlanta Small Business Network, from start-up to success, we are your go-to resource for small business news, information, resources.

Follow us on Facebook here and stay up to date or catch-up on all our podcasts on demand.
While you're here, don't forget to subscribe to our email newsletter for all the latest business news know-how from Atlanta Small Business Network.
This has been a JBF Business Media production.