In today's modern business economy, working and communicating remotely is becoming the norm, rather than the exception. And just as employees have to learn how to be a part of a virtual team, business owners have to learn how to effectively manage them. To find out more about managing virtual teams, we recently caught up with Dr. Paul White at the ASBN studios. Dr. White is a psychologist, business coach, and the best-selling author of The 5 Languages of Appreciation in the Workplace.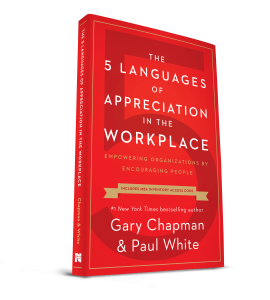 Over the past five to ten years, the number of employees who work remotely has increased dramatically. So dramatically in fact, that the federal government now says that 50 percent of all jobs can be done remotely at least part-time. Most virtual teams are brought together to complete a task, and therefore see their colleagues as functional relationships. While they each bring a different set of skills to the table, they don't know one another. That scenario can create awkward interactions, and certainly doesn't breed appreciation.
If you're going to have a truly virtual team filled with good personal relationships, then it's important to set up some sort of process where they can get to know each other. This becomes a foundation upon which you can build and grow your communication strategies. Scheduling, language barriers, and tracking performance also become important factors to consider, especially if you have team members abroad. So, it's crucial to find ways to show your employees that you appreciate their efforts.
To hear more insight and expertise from Dr. Paul White, be sure to catch our entire interview above.
---
The Atlanta Small Business Network, from start-up to success, we are your go-to resource for small business news, information, resources.

Follow us on Facebook here and stay up to date or catch-up on all our podcasts on demand.
While you're here, don't forget to subscribe to our email newsletter for all the latest business news know-how from Atlanta Small Business Network.
This has been a JBF Business Media production.