Business owners are always looking for those marginal gains that can make a big difference to profitability. The common places to focus on for online businesses are traffic and sales, with more visitors and a better conversion rate leading to more income. Less commonly discussed, though, is productivity. However, even the most successful operations can be improved with a more productive workforce and slicker operations.
Why Focus on a 40 Percent Productivity Increase?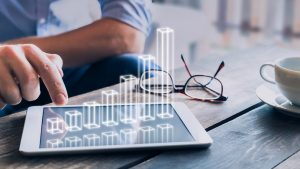 The consulting firm Bain & Company found that top companies are at least 40 percent more productive than the rest. The research found that Google, Apple, Netflix, and similar players were able to reach a higher level of productivity without relying on hiring more impressive talent. The main reason for the gap was based on business processes that helped employees to thrive. So how can a business owner implement changes that can lead to a jump in productivity?
Define Your Goals
It is common for businesses to have goals, but they are not always communicated well to the entire team. If the workforce doesn't understand a wider vision for the business, motivation can become a problem. It is important to define the goals of the business by using long-term and short-term milestones. Employees also need their own goals, giving them a clear focus on the work they are doing. 
Engage with Employees
Feedback can help employees to continuously adapt and improve. Many businesses expect people to be self-starters, but this style won't necessarily suit everyone. Feedback doesn't have to focus on the negative, with direction and assistance a key aspect. Engagement also goes both ways, so listening to employees can identify issues early on.
Set Aside Time for Experimentation
While it may appear to be common sense to focus all attention on the main aims of your business, you can often improve productivity with experimentation. Google is famous for dedicating 20 percent of employees time to work on side projects. You don't necessarily need to follow this same approach, but letting people work on related projects can yield excellent results.
Offer Flexible Working Practices
Many businesses do not need to stick to a rigid schedule, but they still maintain consistent working hours. You may be able to improve productivity, though, by offering flexibility. Many aspects of work can be done from home so there could be an option for a flexible arrangement. You may also be able to allow employees to design their own schedule, letting them follow working practices that suit them.
Update Training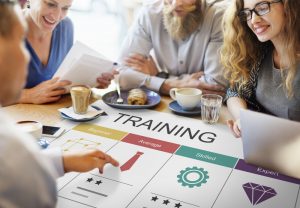 Businesses across all industries are subject to change. Knowledge of a business will also grow over time. It is important to provide ongoing assistance to employees, ensuring they have time to educate themselves and receive structured training. You may need to create separate blocks of time for training, but the resulting improvement in productivity will make it worth it.
Use an Effective Suite of Tools
Tools are an important part of most businesses. Depending on the industry you operate in, a suite of tools will be needed to run sales, marketing, customer support, and more. It is also wise to include productivity tools with project management software and time tracking to help manage time and collaborate with others. While tools are necessary, it is also important to ensure they work well collectively. 
Offer Incentives to Teams
Incentives let employees know they are being appreciated. People are motivated in different ways so the types of incentives can vary. Gifts and bonuses can work well, providing a tangible benefit for working hard. Alternatively, employees could be taken on a group experience day to show appreciation. If you have a large staff working within departments, it can be effective to incentivize the entire team to encourage cooperation and less focus on the individual.
Increasing productivity is one of the best ways for a business to grow. If you have a clear plan and a solid business model, you will know the work that needs to be done. Reaching these goals in a more productive manner allows you to be more ambitious in your plans. You can get more done in a quicker amount of time. Becoming more productive is not easy, though, but these tips can help you make clear strides in the right direction.
---
The Atlanta Small Business Network, from start-up to success, we are your go-to resource for small business news, information, resources.

Follow us on Facebook here and stay up to date or catch-up on all our podcasts on demand.
While you're here, don't forget to subscribe to our email newsletter for all the latest business news know-how from Atlanta Small Business Network.
This has been a JBF Business Media production.