Hiring great new people isn't easy. There's so much competition for the best talent today! It takes a lot of time, effort, and, yes, money to find those great candidates and get them to come and work for you.
But that time, effort, and money are going to be wasted if that great new employee decides to leave not long after they start. When superstar employees have so many options, how are employers possibly expected to retain them long-term?
If your business is struggling to retain the best employees, you should first try your best to understand exactly why they are leaving. Don't make the mistake of assuming that the only motivation to leave is money! While salary is almost always a factor in employment decisions, it's likely that people are deciding to leave your organization for more personal reasons, also. Do your best to figure out what those reasons are. You may be able to adjust the benefits you offer, the types of flexible working arrangements you make for employees, or other specific work conditions.
But you may discover that there is a different type of pattern emerging among the people choosing to leave your organization: they feel unsupported in their work, they are not provided the guidance or direction or resources they need to succeed, they are not being recognized for their efforts, or team morale is low. If this is the case, it's time to take a look at your leaders and managers.
Superstars Need Great Managers Too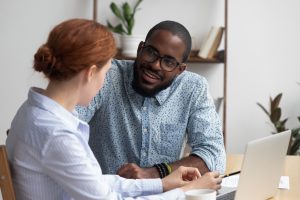 Sometimes, organizations rely on hiring superstar employees in an attempt to avoid the responsibility of managing them. These employers tend to think that these superstars are so great, they wouldn't gain much from being managed by another person. In fact, they may even be hindered by a manager.
If that is the way you have been thinking of your superstar employees, no wonder they are leaving!
Superstars may be great at what they do, great at setting priorities, and great at self-managing. But they are not all-powerful. Even superstars need help getting what they want and need at work, whether that's more resources, more guidance, more learning opportunities, more access to decision-makers, or more projects that help them grow in their careers.
The other issue that may be at hand is that too many low-performers are hiding out in your organization, barely contributing, but still collecting the same paycheck and rewards as everyone else on the team. Superstars are usually the least likely to tolerate this kind of arrangement – they work hard and want to be recognized for their above-and-beyond performance, not treated equally to someone who is hardly trying.
The person responsible for recognizing and distinguishing between low- and high-performers? The manager, leader, or supervisor.
Put Your Managers in Control of Employee Retention
It's important to retain those superstars you've invested so much time, energy, and money into. It's equally important to get those low-performers off your team. Someone has to decide who stays and who goes. That person is the manager.
How do you achieve that?
1. Turn Every Manager into a Chief Retention Officer
This may be a more symbolic move than anything, but it helps to make sure every leader in your organization understands their role in retaining top talent. Remind your managers that most people want a manager who guides, directs, and supports them. People are coming to work to earn, and part of the manager's job is to help them earn.
2. Turn the Reasons People Might Leave into Reasons They Stay
Most often people leave a job because it is no longer working for them in some way, whether they are not getting the flexibility, career opportunities, or benefits they need. The only way to make custom deals for employees is to know their individual wants and needs. Get managers involved in this process. Have them ask, directly and specifically, what their team members are looking for from their job.
3. The Prestige Factor
A big part of retaining the best is to send the message that it is an honor and privilege to work for your organization. When managers shine the bright light of scrutiny on themselves as leaders and on every single person they manage, they hold everyone to a higher standard. By setting up a loop of constant feedback, challenge, and evaluation, they help everyone meet that higher standard. Having supervisors who practice the fundamentals of highly-engaged management is one surefire way to boost prestige.
4. Push Out the Low Performers
You want low performers to go – one hopes of their own volition. The surest way to make this happen is to have managers who are highly-engaged, monitoring and measuring performance every step of the way. When faced with this level of scrutiny, most low performers will simply grow uncomfortable enough to leave on their own.
5. Prevent Downward Spirals of Performance
Employees rely on their managers to provide them with the direction and support they need to accomplish their tasks and responsibilities. Whether it's providing a resource, coaching on a new skill, or advocating for something on the employee's behalf, it's important that managers are involved enough to provide this basic level of support. Otherwise, managers risk their employees falling into a downward spiral that they are powerless to prevent on their own.
6. Start an Upward Spiral Instead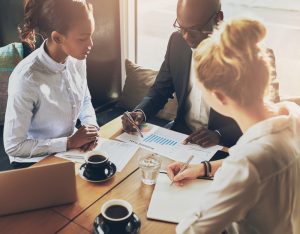 It's not just enough for managers to prevent downward spirals – they also have to help employees improve. In order to do this, managers have to be engaged enough to build the momentum required to start that upward performance spiral. Employees feel much better about a job when they feel they are winning as opposed to losing. The problem is that you cannot make them feel that they are winning just by telling them they are. You actually have to do the hard work of helping them start winning.
7. Do Even More for Your Most Valuable Talent
With limited resources available, it is only fair to prioritize rewards for the people working hardest for you. Differential rewards only work when someone is sufficiently keeping score, measuring expectations against actual results, and making sure that the rewards provided are of real value to the person receiving them.
The bottom-line is, if you really want to retain your very best superstars long enough to grow and develop them, someone has to make concerted efforts to surround them with highly-engaged managers. The question every leader and manager in your organization should ask is: What roles can I play in this process?
For more insight from Bruce Tulgan, you can check out some of his free resources below.
Undermanagement Epidemic White Paper
---
The Atlanta Small Business Network, from start-up to success, we are your go-to resource for small business news, information, resources.

Follow us on Facebook here and stay up to date or catch-up on all our podcasts on demand.
While you're here, don't forget to subscribe to our email newsletter for all the latest business news know-how from Atlanta Small Business Network.
This has been a JBF Business Media production.