A loyalty program can be an invaluable asset to your company in that it creates repeat business. Repeat business is the cornerstone of prosperous companies, as it represents the largest portion of sales in any given quarter. Marketing experts have suggested that as much as 80 percent of all sales come from only 20 percent of a company's customer base. This obviously means that these customers are shopping more often and spending more money when doing so. 
A customer loyalty program won't be efficient if it isn't set up properly. This article discusses five common mistakes that companies make when creating loyalty programs so that you can avoid these pitfalls in your own. 
1. Difficult to Obtain Rewards
If rewards are difficult to obtain, they might feel impossible for customers. Choose small rewards that are easily within your customer's reach. Larger rewards can be set to a higher point or more difficult milestone, but the smaller rewards along the way will give more incentive to customers to keep trying.
2. Confusing System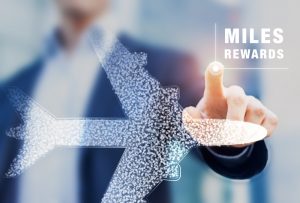 A reward program should be simple and straightforward, not confusing. Have an outsider look over the program if you aren't sure. If they can't understand it without additional explanations, then you need to change it so they can. Generally, a reward program can be made simple by allotting a specific amount of points per action. For example, customers might earn one point per dollar spent, and an additional 10 points per referral made. Potential rewards can be set up at 50, 100, 200, and 500 points.  
3. Plagiarizing Another Program
While a lot of loyalty programs are similar, you don't want to copy another company's program exactly. If yours is the exact business model as a competitor's, then customers can get what you're offering elsewhere. There is no real incentive to use your program.
4. Don't Get Cute with Names
If it's a customer loyalty program, then call it as such. Using cute names for your program may seem like a good idea (because it helps create a unique identity), it can actually serve as a deterrence for some customers. This is because some customers find it confusing, and end up unsure as to what your program really is.
5. Don't Market Too Much or Too Little 
Over or under marketing your program could be disastrous. Marketing too much will cause customers to become annoyed. Marketing too little will mean that not enough people know about your program. It can take some trial and error to find the right balance for your target audience, but the effort is well worth it.  Once you find that balance, stick to the schedule you've developed.
Conclusion
Avoiding the five common mistakes listed above will ensure your company doesn't fall victim to loyalty program pitfalls. Avoiding these and utilizing current best practices will ensure your loyalty program is as effective as possible. This is important since an effective loyalty program can boost the number of repeat customers your company receives. These repeat customers will make up the bulk of your sales, which means more of them equals better profitability for your company.
---
The Atlanta Small Business Network, from startup to success, we are your go-to resource for small business news, information, resources.

Follow us on Facebook here and stay up to date or catch-up on all our podcasts on demand.
While you're here, don't forget to subscribe to our email newsletter for all the latest business news know-how from Atlanta Small Business Network.
This has been a JBF Business Media production.