Life has thrown a few curveballs at our next guest, but his inspirational message of resilience has taken the country by storm. Today on the Atlanta Small Business Show, we're pleased to welcome Chris Singleton, a nationally-renowned speaker, author, and former professional athlete drafted by the Chicago Cubs, to share his story and discuss the power of teammates.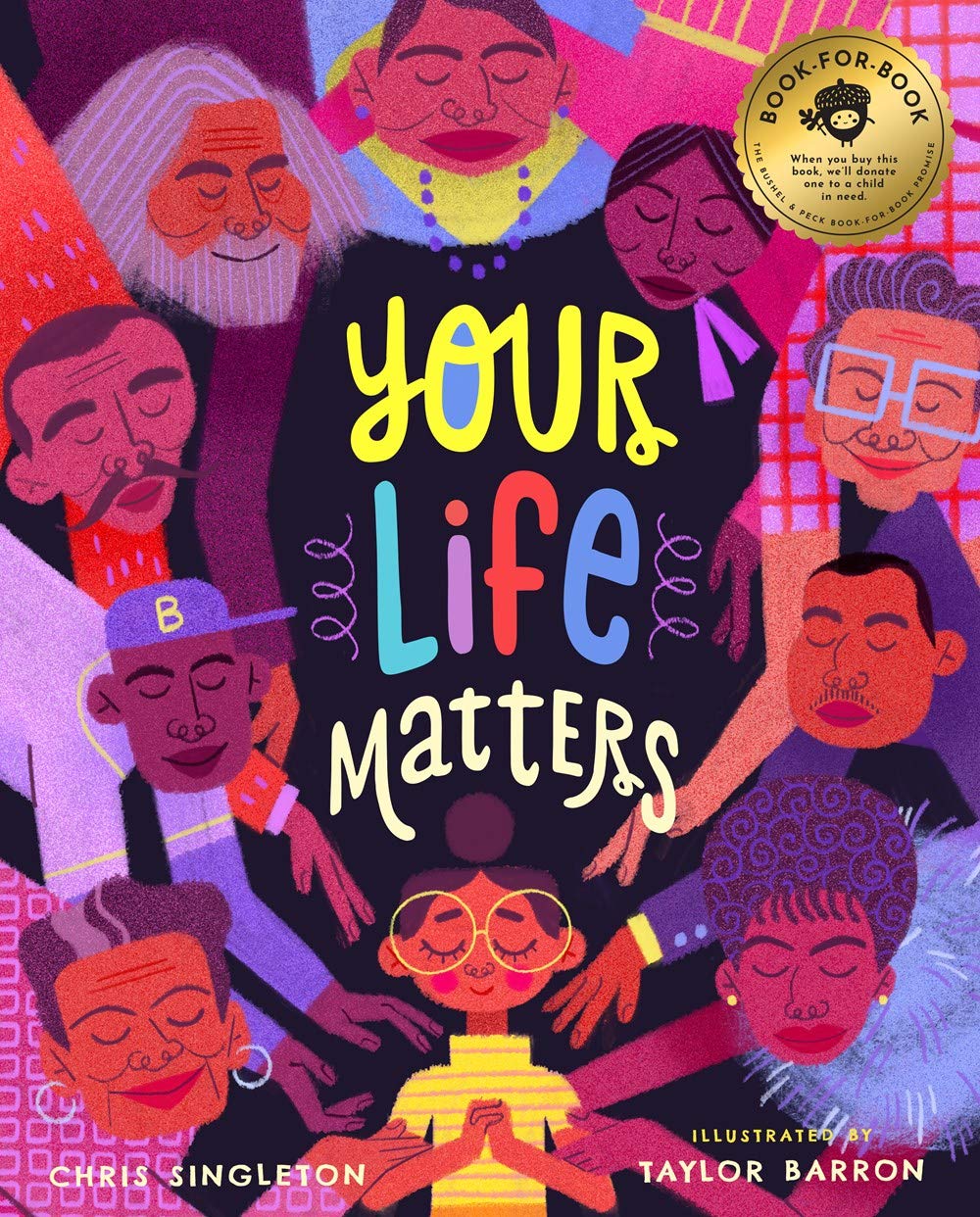 Transcription:
Jim Fitzpatrick:
Chris, thanks so much for sharing your story with us here today. We're looking forward to it and thanks for joining us on the show.
Chris Singleton:
Absolutely, man. Glad to be here. Thank you guys for having me.
Jim Fitzpatrick:
Sure. For some of those people out there in our audience that may not be as familiar with the Chris Singleton story as we are share with us a little bit about your background, a little bit about your story.
Chris Singleton:
Yeah, man, I feel like for me, my life changed on June 17th, 2015. As a young man I lost my mom in a racially motivated mass shooting at Mother Emanuel AME church. Now following that, man, I have this mission of bringing people closer together, right? Loving one another, regardless of where we're from or what we look like and honoring my mom in doing so. It started off as just doing something on the field, wearing some wrist bands that say love is stronger than hate. And now it's growing to me speaking over a hundred times a year about the message of unity.
Jim Fitzpatrick:
Yeah. Wow. That is fantastic. I cannot even imagine. I'm so sorry for your loss. I cannot imagine what that must be like to go through, but I'm sure your mom is looking down on you very proud of your accomplishments thus far. Right? And you've got so much runway ahead of you. You're a young guy, so …
Chris Singleton:
Yeah, absolutely, man. Absolutely.
Jim Fitzpatrick:
Yeah. Yeah. Tell us, something you're very passionate about is the power of teammates. Talk to us about that.
Chris Singleton:
Yeah. I think for the most part, when we think about our colleagues or people on our sports team or whatever it may be, we're thinking, "Hey, they're going to pick us up if we got a family thing and we can't miss this deadline," or they're going to pick us up if I'm hitting and there's a man on third base and I don't get him in, the next guy behind me is going to make it happen. Right? But in my story, my teammates actually saved my life. I didn't go to a therapist at first. I thought my sport was my getaway, but realized my success and my sport was my getaway. But I had people, a group of teammates that lifted me up every single day. And I think there's so much power in realizing, hey, if we lock arms with the people around us that we're working with that we serve with that we're growing with, you never know what they're going through. And so teammates have the power to save lives. And that's one of the things that I'm super passionate about getting out there and letting people realize that.
Jim Fitzpatrick:
Now, you are obviously part of an actual team, a professional team, but there's so many other types of teammates, right? Talk to us about that, whether it be parents or coworkers or such.
Chris Singleton:
Yeah. Recently I just spoke to Microsoft and one of their biggest things right now is the growth mindset, right? The growth mindset. And so if I'm set in my ways, right, whether it be from the way I grew up or the way that I was … What I experienced in my life, you'll never truly grow when you meet somebody new. And so the power of teammate says, "Hey, even if I grew up thinking this my whole life, I can meet somebody totally opposite and they can teach me in those moments." We're in a world right now that I think empathy should be in the forefront of everything. And empathy happens by hearing each other's stories. So our teammates, people that we work with on different projects, maybe it's a one time thing, or maybe we work with them every single day, just having those people around us that can teach us, I think, is super important in business and in life.
Jim Fitzpatrick:
Yeah. There's no question about it. What are some of the common challenges teams are faced with and how does that translate off the field?
Chris Singleton:
Yeah. I think, in sports and in life, it's burnout, right? You see people that are working extremely hard every single day. And after a while you're like, "Man, I'm tired. I want to relax. I want have fun with my family." And I think the power of teammates says, "Hey, I'm going to give you today. Right? I know that you've been working extremely hard. I'm going to carry the load today. And I know that tomorrow you're going to pick me up because I might need that day off as well." Burnout's been really, really big. And also, when people come from different backgrounds in order to be a great team, you have to be united. Right? We would break it down in the huddle, we'd say "One, two, three, brothers!" Right? We'd say we're brothers. And so I think that happens in business when you look at people as a family. The greatest businesses say, "Hey, we have a family culture." And so those are some things that I think people are struggling with, but I think if they think about each other as teammates they'll overcome those challenges.
Jim Fitzpatrick:
Sure, sure. A lot of people look at you and you're a mentor to so many, talk to us about your mentors. Who do you look up to? Who do you take after?
Chris Singleton:
Yeah, man. One of the things that I'm passionate about is realizing that no one person has everything perfect in their lives. Sometimes we think, "Oh, if I could just be this person or that person." Well, turns out they may be really good at some things in their life, but they're also probably not the best at other things. So for me, I've got different people in my life, for this person it might be finances. Hey, they've crushed it in finances. This person is the greatest dad in the world. Right? So I pick from each different thing and don't just say one person has it all, because that's not the case. My faith lets me believe that there's only one person that was perfect on this earth and he's no longer here.
Jim Fitzpatrick:
That's right.
Chris Singleton:
For me, I've got a guy named Inky Johnson who's a speaker, a phenomenal leader and a family man. But he's the best speaker in the world, if you ask me, so I go to him. Another guy by the name of John Gordon, who's an author, who's phenomenal. And then I've got uncles, right, who just are good family men that I want to be like, I want to my kids that look at me like their kids look at them. So those are some people that I look up to.
Jim Fitzpatrick:
Sure. Jon Gordon has been a guest on our show many times. We too look up to him. He's a phenomenal individual, great writer, great speaker. And we've asked him and I'll ask you the same question for those days that are just not going so good, you get up and you're just like, "Wow, I got a lot of things on my plate. I don't know if I'm going to be able to get them all done. I got some challenges coming my way. I got some headwinds." How do you get your head back in the game to go, "Okay, all that aside, I got to go for it."?
Chris Singleton:
Yeah. Well, number one, I realize how privileged I am. So my bad days, maybe, "Hey, I didn't finish what I was supposed to yesterday so I've got more stuff to do today." Some people's bad days are, "Hey, I got to walk six miles to go get clean water from my family today." You know? So I always keep that, those little things in the perspective from my life and realize the privileges that I have, that my problems are probably small, right? A flat tire in a nice vehicle is still a small problem, that you don't have to walk somewhere.
Jim Fitzpatrick:
That's right.
Chris Singleton:
So I think my perspective helps me get there. But also I realize in life it's not about what happens to you, it's all about your response. And the response makes up the majority of how you live your life and the way that you provide for your family.
Jim Fitzpatrick:
That's right. That's right. What do the next five years look like for Chris Singleton? What's in the forecast?
Chris Singleton:
Next five years, man, I just, I write children's books. I've got another children's book coming out in about a month. It's called Baseball Around the World. Just celebrating the culture of baseball played all over this globe. David Ross, who's a manager for the Cubs, just endorsed it. I'm excited about that coming out.
Jim Fitzpatrick:
That's great.
Chris Singleton:
But I love what I do. I get to speak life into people, into organizations into students, into teachers. So I don't see myself stopping doing that. I've got two kids, want to be the number one husband, number one dad for them. But just being consistent, I think is the biggest thing in my life. I've never taken a day off, and making sure I'm winning in every aspect of my life for the next five years.
Jim Fitzpatrick:
Yeah. And I'm sure you will. I'm sure you will. Chris Singleton, inspirational speaker, former pro athlete and author, and soon to be probably one of the number one speakers out there in the country. Thank you so much for joining us on the show today. We very much appreciate it. I know our audience will get a lot out of your visit with us today. Thanks so much.
Chris Singleton:
Thank you guys for having me.
---
The Atlanta Small Business Network, from start-up to success, we are your go-to resource for small business news, expert advice, information, and event coverage.
While you're here, don't forget to subscribe to our email newsletter for all the latest business news know-how from Atlanta Small Business Network.