Just maintaining all of the work required for a full-time job is hard enough, but owning a business comes with a lot of additional stressors. Between all of the different things that need to be done, it is easy to get wrapped up in work and completely overwhelmed. Below are some types of stressors you may encounter and how you can deal with them to ensure the success of your business.
Dealing with Employees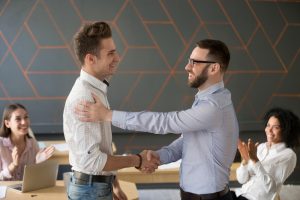 The success and longevity of your business relies heavily on your employees. Hiring is not easy, and just because you like a candidate's personality or you're interviewing your best friend, he or she may not be the best fit for the job. Understand that everyone has strengths and weaknesses, including you, and everyone brings something different to the table. Firing employees is never fun, but sometimes you have to do it. Be gentle and try to be sympathetic.
Having respect for your employees is critical as well. Employees who feel like their bosses and their companies' owner(s) are trying to be "superior" and micromanage usually don't last long, and a high turnover rate can be disastrous. Make sure to understand your employees will occasionally need personal time off and also consider implementing perks such as allowing employees to wear jeans on Fridays. Eric Reed of The Street noted that many "people don't quit jobs – they quit bosses." Turnover can be expensive, so it's best to avoid it.
Another thing some business owners really struggle with is letting their employees handle some things, including making decisions. Trust is a huge issue, as employees can certainly destroy a company and even just one toxic person can bring morale down and create an unpleasant environment. However, trust that you hired good, hard-working employees that are capable of making decisions and contributing to the growth of your company. Many employees have valuable skills and ideas that you may not even know of.
Expenses
Business owners have to foot the bill for many things, not just supplies and paying employees. Technology is pricey and can really eat into the budget, but being smart about what you really need can help. The newest smartphone isn't always necessary, but updated computer software and virus protection probably is. Office space is expensive, too, so it is useful to determine if renting shared spaces or allowing remote work would be beneficial to your business.
Insurance is likely one of the most expensive costs you'll encounter. Most businesses need it for negligence, injury, property, liability, and more, but many insurance companies offer discounts for businesses that are in good standing. Many businesses are also required to get permits or licenses, and they can add up; however, many accreditation organizations have discounts for business owners, so it is important to do your research.
Juggling Tasks
As the quote goes, "so much to do, so little time." From bills to payroll to technology and supplies, there is a plethora of things that need to be done. Even though it's a cliché technique, it is useful to write down all of the things you have to do and then prioritize them. Mark the tasks off as you go along, which will make you feel like you're making progress.
Checkmarks and lists can be used for just about anything and they can keep you motivated and help you feel like you are accomplishing what you are supposed to.
Celebrate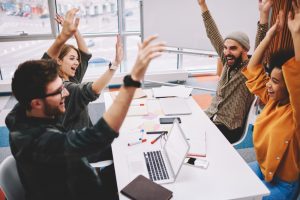 Starting and maintaining a business will have hardships, but the good news is there are also many successes that can come. Perhaps you gained a big new client or it's your two-year anniversary. Even though having a party every time would be great, it isn't always possible or budget-friendly, but it's wise to do something to show your appreciation for your team. This can include simply sending an email about the accomplishment and thanking everyone for their contributions.
Make Time for Yourself
Last, but certainly not least, making time for yourself is crucial. This doesn't mean you have to take lavish two-week vacations, though those are nice. Instead, take a Friday afternoon off to go play golf with your friends or see a newly released movie. Just like your employees, you need some time off, too.
Conclusion
One of the most comforting things to remember is that almost every single business owner in history has felt overwhelmed and like he or she isn't cut out for the job at some point. The beginning of the business-owning journey can be really disheartening but if you work hard and make sure your employees are giving their all too, you will be rewarded in the end.