30 years ago, our next guest started his wildly successful construction firm in his basement. Fast-forward to now, and he employees over 300 staff members and generates hundreds of millions of dollars in revenue every year. Millard Choate is the Founder and President of Atlanta-based Choate Construction Company, he sits on the board of Bright Futures Atlanta, and he was one of the Atlanta Business Chronicle's Most Admired CEOs of 2018. He recently joined us in the ASBN studios to discuss the importance of giving back to the local community as a successful entrepreneur.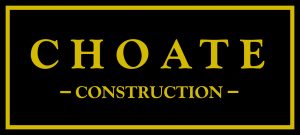 Choate Construction was founded in 1989 in the basement of the house where Millard still lives. His crew began by taking on smaller-scale projects and over the next three decades, expanded to six offices across the southeast. Now doing projects all over the U.S., Choate Construction is poised to bring in an estimated $1.2 billion in revenue this year alone.
Choate Construction has also become 100 percent employee-owned. About two years ago, Millard along with his stock owners began to start thinking about a succession plan for when he retires. Planning for the company's future became a top priority, and they decided to implement a systematic plan of continuity. While most companies in the industry sell to a competitor, Millard found that making the company employee-owned was the best solution. This ensured that the company culture stays intact and there is no fear of an outside entity dismantling what Millard and his crew have built.
Choate Construction is also widely known as being very philanthropic. Their philanthropic ventures began with a small garden contribution for a local hospital. Once the best friend of Millard's daughter was diagnosed with Cystic Fibrosis, Coate's corporate outreach mission made CF fundraising a top priority and they continue these efforts today. Through the years, they have sponsored many events like Cars and Q. Choate's most recent philanthropic partner is Bright Futures Atlanta, where he sits on the board.
To find out more about Millard and Choate Construction, be sure to watch our entire interview above.
---
The Atlanta Small Business Network, from start-up to success, we are your go-to resource for small business news, information, resources.

Follow us on Facebook here and stay up to date or catch-up on all our podcasts on demand.
While you're here, don't forget to subscribe to our email newsletter for all the latest business news know-how from Atlanta Small Business Network.
This has been a JBF Business Media production.