Over the past 20 years, the Aurora Theatre has grown from a humble playhouse to an artistic and cultural staple of Metro Atlanta. Now in its 24th season, the Aurora Theatre holds over 850 events and entertains 80,000 visitors every year, making it the fastest-growing professional theater in Georgia. We recently had the opportunity to sit down with Co-Founders, Ann-Carol Pence and Anthony Rodriguez on the Aurora's main stage, and find out what makes this theater so successful.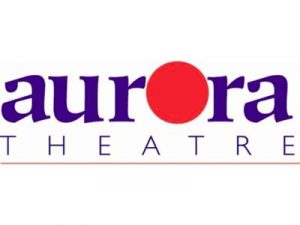 In a small, humble, converted hardware store, The Aurora Theatre got its start in historic downtown Duluth where Anthony was the only employee and Ann-Carol had to keep her day job to make ends meet. Growth started out slowly at first, but now, the Aurora is located in downtown Lawrenceville, Georga and they are on the verge of a multi-million dollar expansion.
Ann-Carol says that originally, the theater was founded as a for-profit business, however, both she and Anthony quickly realized that due to the amount of work and engagement they do for the community, becoming a non-profit was the way forward. Anthony recognizes as well that their donor base and sponsorships are largely responsible for the theater staying open and providing quality artistic entertainment.
Anthony and Ann-Carol also discuss their revenue streams, extensive renovation plans, and their upcoming season's can't miss shows. To find out more about the Aurora Theatre, watch our entire interview above and follow them on twitter here.
---
The Atlanta Small Business Network, from start-up to success, we are your go-to resource for small business news, information, resources.
Follow us on Facebook here and stay up to date or catch-up on all our podcasts on demand.
While you're here, don't forget to subscribe to our email newsletter for all the latest business news know-how from Atlanta Small Business Network.
This has been a JBF Business Media production.