Amidst the COVID-19 pandemic, the workforce evolved tremendously, and the pace of change is nowhere near slowing down. Thus, leaders have to reevaluate and remodel their strategies and decisions constantly. Being a good leader can be challenging, especially in today's technology-driven world. Solid and successful leaders in 2022 have to be expert crisis managers, show increased compassion, and focus on social issues simultaneously.
These people take accountability for the team's results, show a sense of responsibility and duty, and boast practical communication skills. Here we discuss the top ways to become a successful leader in 2022:
What is Leadership?
Leadership is an individual's ability to influence, guide, and lead followers or team members. 
Leadership includes making difficult right appropriate decisions, developing clear visions and missions, setting goals, and accessing the right tools to achieve your goals. 
In 2022, leadership characteristics include:
Innovative Thinker

 

Compassionate

 

Motivational
Purpose-Driven

 

Transparent

 

Flexible
What are the Important Qualities and Skills of a Good Leader?
Let's first discuss the defining qualities of a successful leader:
Communication
Excellent communication, expressing yourself openly, and building empathy with your staff are crucial to effective leadership.
Successful leaders know how to choose the right words to make their message powerful. They are not only eloquent speakers, but they are also good listeners. 
They acknowledge and understand that listening is essential for creating a bond and fostering trust. And when your team feels heard and well-understood, they'll naturally follow you. 
Integrity
Without integrity, it's improbable you'll gain real success. Your followers won't be honest or trust you if you lack integrity. 
Great leaders are honest, stick by their words, remember their core values, and set an excellent example. 
Integrity lays the foundation of other leadership skills. Leaders with integrity do the following things:
Acknowledge and apologize for their mistakes

 

Give others the benefit of the doubt under complex circumstances

 

Be appreciative of people's time

 

Highlight the work of their employees

 

Offer feedback to your team members

 
Resilience
Resilience reveals a successful leader's courage, strength, and true grit. It's something you only learn from experience, experiencing tough times, and struggling. 
A good leader knows how to perform and lead during the good times and, especially, during the hard ones. Moreover, resilient leaders boast incredible impulse control and can handle themselves in all kinds of situations to overcome severe challenges.
Empathy
Influential leaders are open-minded- they try to understand their team's dreams, motivations, and issues to foster a deep connection. 
Empathy is the pillar of leadership qualities; it is understanding and compassion. With an empathetic mindset, leaders can achieve the following: 
Inspire loyalty

 

Make better predictions
Boost creativity

 

Enhance negotiation tactics
Improve and renew work strategies
Accountability
Being responsible for others' actions is never easy. Being a good leader consists of numerous responsibilities. A successful leader holds himself accountable for their team's actions, whether the outcome is good or bad. Great leaders hold themselves responsible for their actions and their team's actions, which builds a sense of responsibility. 
They appreciate their teams where the credit is due and take responsibility for the mistakes. To lead the team successfully, one must act as a role model. It is one of the quickest ways of gaining the team's trust.
Vision
Vision is another essential trait that makes you a great leader. To become a successful leader, one must develop leadership qualities of foresightedness. People are neither born with leadership attributes nor are they gifted. 
They polish the qualities of becoming an excellent leader for their organizations. For a company, it is essential to have a leader who has a vision since these leaders build the company's image in front of the clients. 
Great leaders develop innovative ideas and ensure their team knows its goals. True leaders remind their team of the aims and help them outdo themselves to achieve the targets set. 
The Top Ways to Be a Great Leader in 2022
Following are the top ways of becoming a great leader in 2022.
1. Today's Innovative Thinkers Create Actionable Plans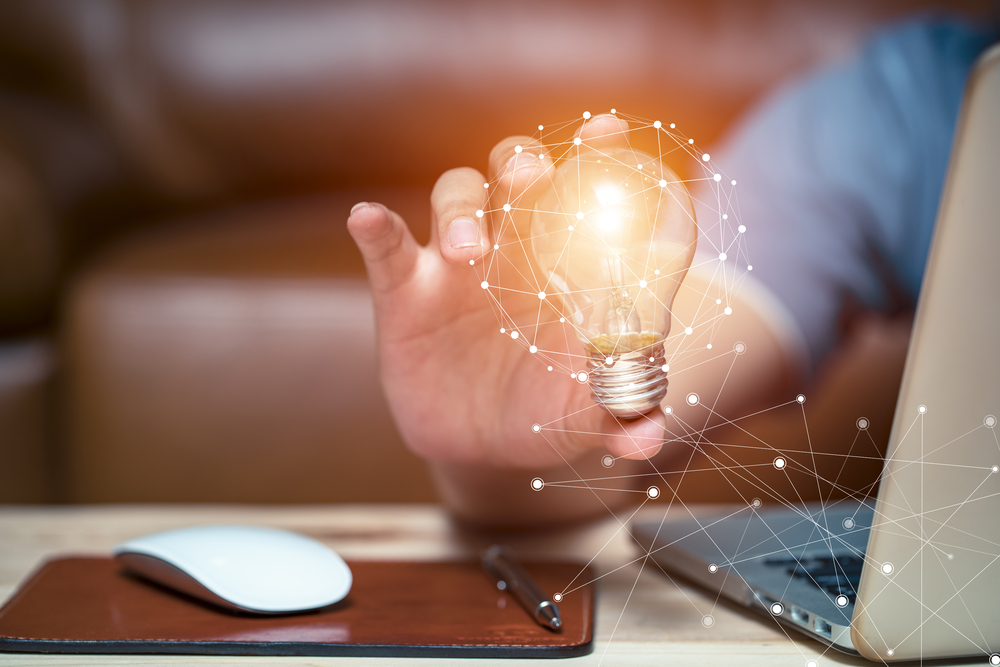 Successful leaders need to have innovative action plans. A strategic plan without its implementation is like an incomplete roadmap. To become an efficient leader, one must know how to turn situations in one's favor.
Leaders must have the freedom to explore their ideas to help the organization grow. Many organizations have great planning departments, but they fail to achieve their set targets due to skilled leaders. 
Today, organizations require strong, skilled, and foresighted leaders who can bring prosperity to the company turn their visions into reality.
2. Great Leaders Ask for More
Being a successful leader is a challenging task. Leading an entire team and being accountable for everyone's actions require a lot of responsibility. Great leaders do not hesitate to face challenges. They build such strategies that turn challenges into opportunities.
Every organization looks for people who can bring maximum outcomes. To achieve their set targets, they hire efficient and skilled people. It then becomes the leader's job to supervise their team's productivity. 
To achieve the company's goals, leaders try to do better than the last time. It helps improve themselves and learn more skills to attain better results. 
3. Forward-Thinking Leaders Expand their Network
Being a great leader, one must acknowledge the efforts of your team. A great leader can never achieve the desired results if he fails to gather the group as one unit. To fulfill any target, working as a team is essential. 
A leader will always add efficient employees to their team. Instead of taking the risk of completing the task independently, he will add experts to his team to bring desired results. Expanding the network and bringing in more people will divide the team's burden and introduce unique ideas to resolve the problems faced by the team. 
4. Successful Leaders Move from Disruption to Reinvention
A great leader turns disruption into an opportunity—one of the key traits that help him become an efficient employee. Leaders must have solutions to every problem. They must demonstrate a keen understanding of how to solve a problem. 
Turning a situation to your favor is not everyone's cup of tea. It is the trait of people with excellent skills and understanding. Every company faces problems. It is up to the company's employees how to cope with problems. 
A successful leader will never worry about the problem. He will develop an effective plan to help the company cope with it. 
5. Leaders are Strong, Humble, and Creative
To become a successful leader, listening to the views of others is essential. People who think their ideas are exceptionally brilliant and can do all the tasks fail as efficient leaders. 
Leaders must be patient with their employees. They must listen to what their team has in mind. Working as a team helps them grow stronger. Collaborating with team members will always help you bring in more opinions and solutions. Working together helps empower teams, gets to know different perspectives, and stimulates creativity. 
Moreover, a leader in 2022 must be responsible for mistakes and correct errors to avoid loss. It is essential to share knowledge with your team members so everyone can learn. Apologize when needed and appreciate when the credit is due. These traits help in creating a healthy environment among the employees. 
6. Great Leaders Value Small Wins
Everyone celebrates success. For a company, it is essential to attain results that bring success to the organization. People often celebrate huge achievements. However, a successful leader will always celebrate small achievements also. 
He knows the value of success. He knows his team members' hard work to attain the results. Even if it is a small win, it means a lot to the team if their leader appreciates and celebrates. 
7. Successful Leaders Back their Winners
A person who does not value his team can never be a great leader. Although a leader is always working at the front, he should never neglect his team's hard work. Taking the credit of others is not a quality of a great leader.
To become a leader, one must always acknowledge the hard work others do for you. Valuing your team members is necessary to work as a team. Companies can never progress if their employees do not work as a unit. 
Successful leaders will always appreciate their employees in attaining success. He will always pat their backs. Appreciation boosts employees' confidence and encourages them to perform even better the next time. 
8. Great Leaders are Purpose-Driven
Great leaders create a corporate culture where they reinforce brand value. These values represent the objectives of the company. Leaders actively embed these values in the company's actions. The goals of the company help them in decision-making. 
Employees expect the company to operate with a clear purpose. Leaders reflect the aims of the company and influence the communities they serve. 
The Bottom Line
While several qualities make a person a great leader, the actions gain the trust and respect of others. To become a successful leader, one must have the traits of a leader. Bias towards your employees will never help you achieve your targets. 
It is essential to become a role model for the employees and gather your team as a unit for its growth.
---
The Atlanta Small Business Network, from start-up to success, we are your go-to resource for small business news, expert advice, information, and event coverage.
While you're here, don't forget to subscribe to our email newsletter for all the latest business news know-how from Atlanta Small Business Network.