Managing caller expectations isn't always easy. It can be especially difficult for customer support reps who are taking calls from frustrated customers every single day. They're often trained to do everything in their power to keep customers happy and returning, so when they're presented with a tricky situation, it can be tempting to offer a solution that isn't exactly possible.
That's why it's important to include a section on managing expectations in your training processes. Sure, an angry or frustrated caller is tough to manage, but they're only going to get angrier if they have unrealistic expectations. Here are a few tips for making managing your callers' expectations a little easier.
1. Spell it Out Clearly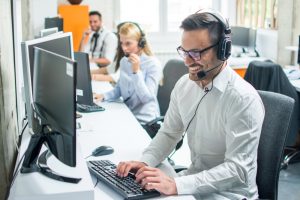 Customers can't be expected to have reasonable expectations if your support reps don't make it clear exactly what they can expect. That's why it's so important for the person taking the call to clearly define what the caller can expect. They should make it clear that they will do everything in their power to provide them with amazing support, but they should still be painfully clear about the exact steps that they plan to take so the customer can manage their expectations accordingly.
2. Don't Be Overly Optimistic
An important thing to remember when managing caller's expectations is to set the bar a little lower than what you expect the outcome to be. Customers will be much happier if they're surprised at an outcome that's even better than the one they were expecting than if they're disappointed because something that was promised to them doesn't work out. Train your team to set the bar a little lower than normal.
So, for example, you don't want to say something like, "I'm really sorry, but there's nothing we can do." Instead, you want to promise an improvement that is possible, but also likely to happen. There may be a chance that they can reschedule an appointment for later in the day, but if the support team doesn't know that yet, they should simply promise that they will, indeed reschedule, without promising a specific time right off the bat.
3. Use Appropriate Language
A customer support rep's choice of language is incredibly important when it comes to managing a customer's expectations. All of your support representatives should maintain a calm and collected tone while staying sympathetic. They should never get overly excited or promise something that they can't make happen. They should spend a lot of time relating to the caller, using language like "I understand how frustrating that is." They should never, however, talk negatively about the company. Not only is that unprofessional, but it paints a bad picture of how the company is run. Instead, they should use language that is sympathetic, yet still neutral, never speaking negatively.
4. Identify Priorities
Identifying priorities when a caller contacts your support team is a great way to make it clear that your team is making progress on the problem at hand. It's also wise to make sure that the customer stays focused on the main goals, which are also the ones that he or she can expect to see progress on.
Identifying priorities also means dealing with the problems for which there actually are solutions to. Many times, reps will get calls from customers who are making unreasonable requests. Rather than spending hours on the phone with these callers, they need to be truthful about if they can truly meet an unreasonable request. Their answer may make the caller unhappy, but if there is truly nothing they can do, the rep shouldn't be wasting precious time with the caller.
5. Honor Your Word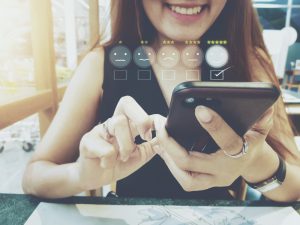 The goal is to keep customer expectations realistic whenever possible so that you don't have to deal with the dilemma of how to keep a promise you didn't mean to make. If you can avoid getting to this point in the first place, you're probably in good shape.
However, if you do find yourself in a predicament where you have promised a customer something that you didn't mean to or don't normally provide, you need to do everything in your power to keep your word. That may mean doing something you normally wouldn't or giving a discount that you'd rather not. In most situations, it's worth it for your reputation and customer retention to go out of your way to give the customer what they're expecting. 
If for any reason, what the customer is requesting is completely unreasonable and there is absolutely no way that you can give them what they'd prefer, you need to do everything you can to make it up to them. If, for example, you have given some type of false advertising, can you provide a special gift along with an apology?
Or, can you send an alternative product free of cost? The goal is always to manage customer expectations in a way that never lets you reach this point, but when you do, it's important to make it up to the customer in any way possible. 
Conclusion
Expectations matter because your company's service is praised or criticized depending on whether or not they're fulfilled. Therefore, managing expectations is crucial to the reputation of your brand. By going above and beyond expectations, you'll likely get a great response and review of your company.
By not meeting them, the opposite will happen. That's why clearly setting expectations a little bit low and going above and beyond what you promise is almost a guaranteed way to raise the reputation of your brand, your customers' experience, and overall satisfaction.
---
The Atlanta Small Business Network, from start-up to success, we are your go-to resource for small business news, information, resources.

Follow us on Facebook here and stay up to date or catch-up on all our podcasts on demand.
While you're here, don't forget to subscribe to our email newsletter for all the latest business news know-how from Atlanta Small Business Network.
This has been a JBF Business Media production.