It's fair to say that a lot of early work on recruitment now happens through digital channels. Although face-to-face interviews are still normal, candidates are often initially sourced online. Therefore, this article will provide some tips on using social media in the recruitment process.
Advertise New Roles on Twitter
Plenty of job seekers will be looking at the major job boards regularly. However, it can be hard to find the job you're looking for because of the number of roles advertised. Think about those that love your brand though.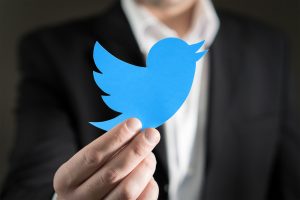 Chances are a significant number of your followers on Twitter are massive fans of your brand. Therefore, if you place the job on your Twitter page, you may reach new candidates that are genuinely passionate about working for you. Of course, this is especially true if you are advertising a digital or tech position.
Take Advantage of Facebook Live
Facebook Live is an incredibly useful tool for reaching customers to inform them about your business. However, have you thought about doing something similar to encourage those to work for you? For example, you can talk about some of your recent successes and have Q & A sessions about working for your business.
Recruiters can also take advantage of this concept to encourage more candidates to submit their details or apply for one of their roles. The bottom line here is the more you connect with your fans, the more they will want to connect with you. Video is an excellent way of doing just that, and Facebook Live has the added advantage of communication in real-time.
The Opportunities of LinkedIn are Endless
As a company, you can have your own page on LinkedIn where you can have a description of your business, post your latest news, and advertise your current positions all on the site. You also have the opportunity to reach out to candidates and can review their career history on their profile.
Recruiters will often find a relevant resume on a job board and then locate the candidate through LinkedIn. One of the significant advantages of the business networking site is it provides more space for you to list your career history. Of course, this means recruiters can learn more about candidates then they gleaned from their resume.
LinkedIn also allows you to make a connection from the offline to the online world. For Example. You can provide links to your best work, and there is also a messaging system. In many ways, LinkedIn provides an all-in-one recruitment package so you should take full advantage of everything it has to offer.
Recruitment has undoubtedly changed over the years. The basics remain the same, but the internet and social media play an ever-increasing role. Hopefully, this article has shown some of the ways you can use social media to your advantage. Remember to advertise new positions on Twitter, take advantage of Facebook Live, and utilize the countless opportunities LinkedIn offers.
---
The Atlanta Small Business Network, from start-up to success, we are your go-to resource for small business news, expert advice, information, and event coverage.

Follow us on Facebook here and stay up to date or catch-up on all our podcasts on demand.
While you're here, don't forget to subscribe to our email newsletter for all the latest business news know-how from Atlanta Small Business Network.
This has been a JBF Business Media production.