Welcome to another episode of the Smally Business Show with your host Jim Fitzpatrick. In today's segment, we are joined by Felecia Hatcher, CEO of Black Ambition, to discuss more about the incredible program. Black Ambition is a non-profit initiative founded by recording artist, producer, songwriter, philanthropist, and fashion designer Pharrell Williams, who is opening doors, capital, and access to Black and Hispanic entrepreneurs.
Felecia Hatcher prides herself on being an ecosystem builder supporting diverse startup ecosystems. Before her ecosystem building, Hatcher worked for marketing firms for top companies such as Nintendo, Sony, and WMBA. She has committed herself to being an entrepreneur while simultaneously building communities supporting the innovation potential, especially for diverse founders. 
"You find some of the most fertile grounds in diverse communities." — Felicia Hatcher
Biggest challenges:
According to Hatcher, she notes, the "biggest issue for entrepreneurs just starting out is that there are faced with the lack of appropriate resources and the lack of investments." For minority entrepreneurs, finding access to opportunities alone is one of their toughest challenges. Therefore, Pharrell has established an organization that prides itself on alleviating those opportunistic barriers, generating massive wealth for the diverse communities- Black Ambition.: whose mission is:
The truth is Black Ambition is unlimited, but access isn't. Ambition is a non-profit initiative working to close the opportunity and wealth gap through entrepreneurship. They contribute money and resources to fast-growing firms run by Black and Hispanic entrepreneurs. They believe today's entrepreneurs are creating tomorrow's businesses. 
Black Ambition started three years ago to invest and mentor early business owners at the highest level of Black, Hispanic, and HBCU startup founders. Hatcher emphasizes, "We are supporting early startups at the beginning stages, while Parrell's other non-profit supports K-12: Yellow." She adds, "Our continuation of support drives from our five C's: community, capital, content, connection, and culture." 
PRIZE Competition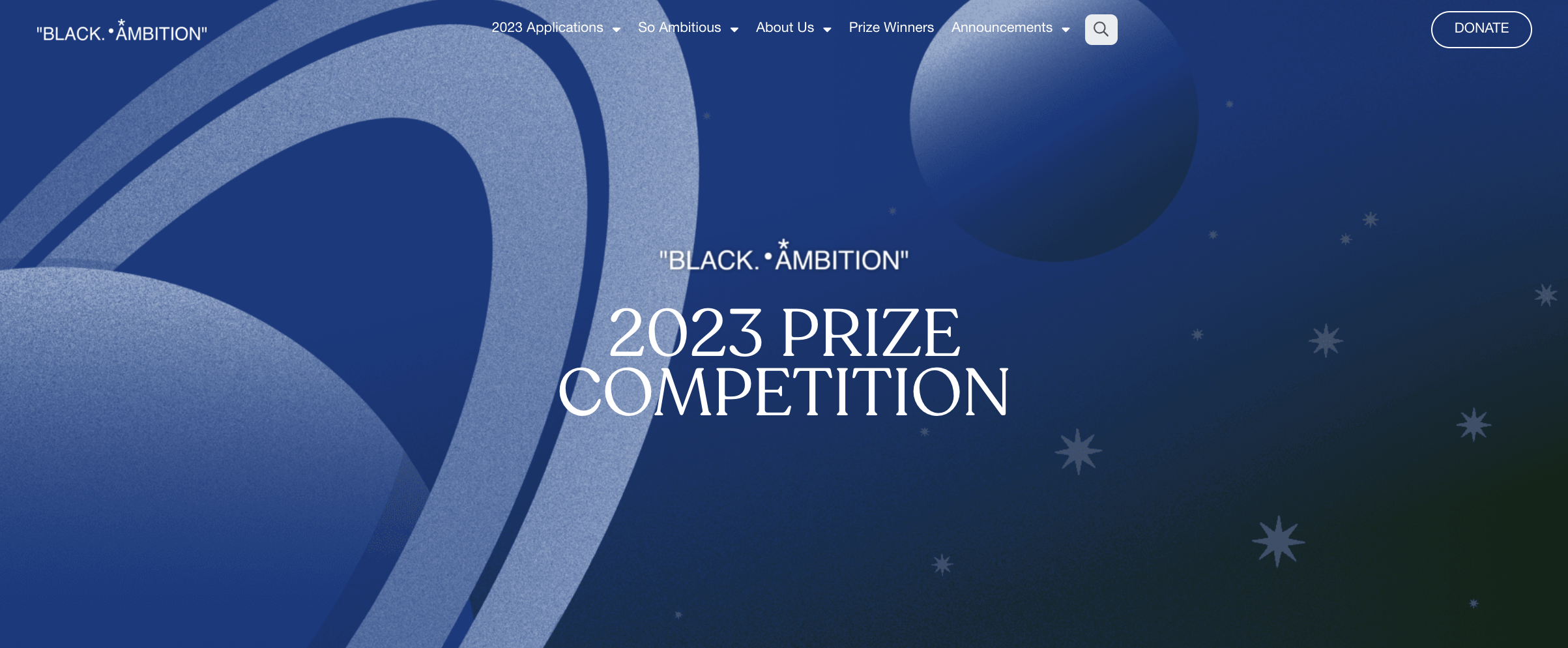 Additionally, Black Ambition has a PRIZE fund for bold ideas and companies led by Black and Hispanic entrepreneurs. Whereas Prize is a testimonial showing exponential growth and a quick turnaround when supplied with support, capital, and the appropriate resources. Although executives on the creator's board have to shift through thousands of applications annually, they have the help of 200 experts that revisit the applications two to three times. From there, they compile the top 10% of finalists, who then take a three-month mentoring course that announces the winner. "Which is where the real work comes in," notes Hatcher.
To illustrate, last year's winner, "Pound Cake," is a Black and Hispanic-owned cosmetic company revolutionizing how color gets made for darker skin. With their proprietary Tone Varient technology, they successfully launched the first-ever line of red lipsticks for different lip tones.
"We're betting on these companies because they're betting on themselves." — Felicia Hatcher
If you think you or someone you know has a diverse innovating idea that needs resources from Black Ambition, applications for the 2023 Prize competition are now open. You Can apply online at www.blackambitionprize.com/apply-now.