Just last year, Atlanta was named the number two Metro Area for Economic Growth Potential by Business Facilities Magazine. Here to discuss what the city is getting right and the future of its many industries is Tom Cunningham, senior vice president, and chief economist for the Metro Atlanta Chamber of Commerce. Tom joined the Chamber in July 2015 following a 30-year career at the Federal Reserve Bank of Atlanta. He is also a specialist in open economy macroeconomic policy and regional analysis.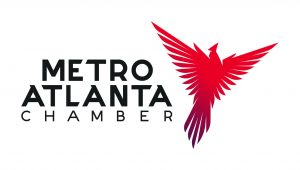 Fintech, Supply Chain, and Bioscience are some of the key industries that the Metro Atlanta Chamber has identified and really honed their research on. The growth and development of these industries are critical to ensuring that they continue to flourish in the long-term. While these industries cater to somewhat different markets, they all use similar skills. With a large and talented pool of university graduates to pull from, companies are better off hiring their digital innovation teams in Atlanta. Fintech, in particular, has become extraordinarily big in the city with 85 percent of all fintech transactions touching Atlanta in some way.
2018 went out with a bang for Atlanta area startups, which raised $626.85 million across 35 venture capital deals in Q4 and closed the year with $1.15 billion in total venture funding. The Venture capital establishment is very aware of the opportunities that Atlanta presents. We're in very good shape with the amount of attention from venture capitalists, and the city has become a "go-to" scouting location.
Atlanta is also home to some of the most influential startup accelerators and incubators like Atlanta Tech Village, ATDC Georgia Tech, and TechStars Atlanta. The Chamber is heavily involved with these organizations as well, including forming relationships and hosting advisory councils with more senior players in the relevant sectors. They also assist with filling the gaps in startup visibility, especially with legislative issues and existing statutes.
As for the general economic outlook in 2019? Tom is inclined to think that Atlanta is going to do better than the nation overall. The city is isolated from a lot of the hot button federal regulatory issues. So, while other parts of the country experience an economic downturn, things continue to look good for Atlanta.
To get involved and connected with the Chamber, Tom recommends checking out the Metro Atlanta Chamber website for data analytics and current trends. Also, check out their numerous advisory councils that can offer resources to small business owners and entrepreneurs who are looking to expand their business?
The Chamber will also be hosting an Economic Development Council Tuesday, March 19th. You can found out more about the council here!
---
The Atlanta Small Business Network, from start-up to success, we are your go-to resource for small business news, information, resources.

Follow us on Facebook here and stay up to date or catch-up on all our podcasts on demand.
While you're here, don't forget to subscribe to our email newsletter for all the latest business news know-how from Atlanta Small Business Network.
This has been a JBF Business Media production.