Accessing investment capital is a top priority for many startup founders. The survival of your company often depends upon your ability to convince backers to invest in you and your team. But successfully raising capital is only your first step. Once you have accepting funding for your startup, the relationship building between you and your investors starts in earnest. The sooner you can understand what investors expect of you and how to behave, the sooner you can form firm bonds with your financial backers. Remember the following five truths angel investors wish startup founders knew and your chances of long-term entrepreneurial success increase.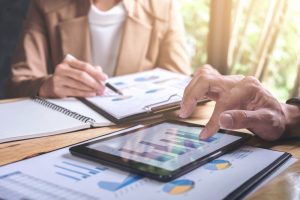 1. It's not okay to put your desires ahead of the needs of your startup. Angel investors might invest in your company because of your leadership and your team, but they're not investing out of the goodness of their heart. Betting on your startup is a business decision; they want their investment returned at a profit. It's too easy for a well-funded startup CEO to let their ego get in the way of smart business decisions. Keep your ego in check, focus on growth and profitability, and continue to do what is right for your company and your investors.
2. Investors expect the founders they invest in to be resilient. They don't like it when you consider shutting down your startup at the first sign of trouble. They also don't appreciate it when you agree to the first acquisition offer you receive, without carefully considering how that acquisition offer will impact their investment. Show angel investors you're weak, and chances are good they'll never invest in you again.
3. Angel investors appreciate founders who sweat the small details of business growth. It's not enough to know your growth numbers are up month-over-month; smart investors want you to know about your profit margins, churn rate, and customer acquisition costs. Get to know every financial detail of your startup and be willing to share these details with investors when asked, and you'll impress your startup's backers every time.
4. Silence isn't golden when it comes to keeping your investors advised of your startup's growth (or the lack thereof). While you may not want to share your troubles with your angel investors, they can often share insights with you thanks to their years of experience. Don't be the strong, silent type of startup founder who buckles down to focus on growth without keeping your investors advised as to how things are going for your team. Your angel investors aren't just there to fund your startup; they want to be your mentors and helpful advisers too.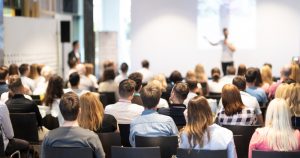 5. Startup press might be great for your ego, but it often doesn't move the needle regarding business growth. Too many startup founders chase press mentions when they should be pursuing paying customers instead. If getting featured in TechCrunch makes you feel like you've made it, your investors are going to question your priorities. Make sure your investors know that while you appreciate press mentions, you understand the true sign of success is customers who pay for your product or service.
If you can learn these five truths early as a startup founder, you'll go a long way in impressing angel investors throughout your career. Fail to learn these valuable startup lessons, and you'll be amazed at how quickly you and your startup become yesterday's news.
---
The Atlanta Small Business Network, from start-up to success, we are your go-to resource for small business news, information, resources.

Follow us on Facebook here and stay up to date or catch-up on all our podcasts on demand.
While you're here, don't forget to subscribe to our email newsletter for all the latest business news know-how from Atlanta Small Business Network.
This has been a JBF Business Media production.