In 2018, Atlanta-based startup companies raised $1.13 billion through 115 deals. That's a hefty amount for a Metro area that is still emerging as a startup giant. However, while receiving funding at any stage is critical, early-stage investments can help a startup owner further establish their footing. 
By definition, early-stage investing can be divided into three types: 
Seed capital – Funding for an entrepreneur to start a business. 

Startup funding – Funding for companies to develop a product. 

Growth funding – Capital used to increase production and sales. 
Many times, early-stage funding is the boost an entrepreneur needs to get an idea off the ground. So, who is providing this funding in Atlanta? Take a look at our list of nine early-stage funders to keep an eye on below: 
Technology
Angel Technology Angels

– ATA typically offers to fund between $200,000 and three million. While ATA is an early-stage investor, they are looking for companies with either a nearly completed prototype or a fully-developed product with initial revenue. The team assesses new funding applicants each month and puts their funding focus on companies that use technology to create disruption. Trellis and Cooleaf, are examples of the types of companies ATA invest in. 
Mosley Ventures – Since 1990, Sig Mosley, the managing partner of Mosley Ventures, has invested in over 120 startups. He has taken his prolific funding reputation to Mosley Ventures. In addition to early-stage funding, Mosley collaborates with founders to analyze market demand, and ensure there is a place for their company. The firm primarily invests in security software, wireless, big data, mobility, and healthcare IT companies. Their portfolio includes companies like StrataCloud and Lucerna Research. 
Techsquare Ventures – If you have a solution to a recurring problem in the tech sphere, then it is worth giving Techquare Ventures a look. This venture fund specializes in investing in companies with an enterprise and marketplace technology focus. The fund also partners with Engage, a collection of Atlanta-based companies who also invest in tech startups. Cypress.io and Salesfusion have both received investments from Techsquare Ventures. 
General/B2C
BLH Venture Partners – BLH Venture Partners have funded the likes of Atlanta-based CallRail. While they do focus on tech-companies, BLH puts more of an emphasis on offering early-stage funding to companies that use technology to provide better e-commerce and consumer solutions to customers. BLH is located in Atlanta, but they do cast a wide net to fund companies in and outside of the southeast. 
Ellis Capital – Like many other venture funds, Ellis Capital puts other seasoned entrepreneurs in the driver's seat. They understand that the best group of people who can assess whether new entrepreneurs are ready to receive funding is someone who has been in their shoes. However, unlike many other venture capital funds, they do not only put the spotlight on technology. They fund businesses in a variety of different sectors: telecommunications, social media, financial services, real estate, and a wide range of others. Companies like Playon! Sports and Vivex have both been recipients of funding from Ellis capital. 
Gray Ghost Ventures – This venture capital firm is one with a purpose that extends beyond the bottom line. Since 2006, GGV has been offering resources to companies changing the lives of underserved populations. The venture fund has expanded past microfinance to provide funding to entrepreneurs who use technology, innovation, and novel ideas to reduce poverty. Currently, GGV has more than 17 portfolio companies. 
Minorities and Women
The Fearless Fund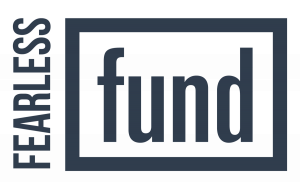 – Started by actresses Keisha Knight Pullam, Marsai Martin, and other notable Atlanta-based entrepreneurs, The Fearless Fund seeks to provide funding to business owners who are women of color. The fund assesses whether to provide pre-seed funding to companies based on whether they have a sustainable business idea, established C-corporation, and that meet other vital criteria. Activvely and EnrichHer are a part of The Fearless Fund's portfolio. 
Golden Seeds – With a primary focus on women-led businesses, Golden Seeds has invested over $120 million. Over 170 companies have received funding, and the firm boasts over 250 members. While Golden Seeds is headquartered in New York, the firm has chapters in Boston, Dallas, Houston, Silicon Valley, and Atlanta.  
Valor Ventures – From The Gathering Spot to Calendly, Valor Ventures has made investing in businesses run by underrepresented groups a priority. In addition to funding minority and women-owned businesses, Valor Ventures also focuses on investing in companies with southern roots. Along with their traditional funding model, Valor Ventures also established the Startup Runway Foundation to help connect underrepresented founders with heir first investor. 
Early-stage funding can be the difference between taking a game-changing idea from concept to reality. Atlanta is growing into a significant ecosystem for startups, and as a result, venture companies are starting to either set up their base in the city or establish chapters. If you are thinking of seeking funding, be sure to bookmark the websites above. Also, be sure to do your research, as there are also other early-stage Atlanta-based venture funds out there. You never know when you may meet the criteria for a venture capital firm that is the right fit.
---
The Atlanta Small Business Network, from start-up to success, we are your go-to resource for small business news, information, resources.
Follow us on Facebook here and stay up to date or catch-up on all our podcasts on demand.
While you're here, don't forget to subscribe to our email newsletter for all the latest business news know-how from Atlanta Small Business Network.
This has been a JBF Business Media production.