No one's going to tell you that fundraising for a startup is going to be easy. However, it's also not the minefield it used to be. Thousands of businesses are funded every day, and you may be holding back your career as an entrepreneur because of fundraising myths. The sooner you figure out what's true or not, the better it'll be for your venture. Here are 5 myths that you might be mistakenly supporting.
1. Online Lenders are Untrustworthy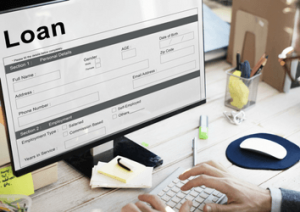 Whenever new technology blooms, scammers are quick to strike. The Internet was no exception, and online lenders are among the casualties. To this day, many carry the stigma of their predecessors and are viewed as scams without exception. Unfortunately, this viewpoint only closes off doors that could have helped many entrepreneurs achieve their dreams.
When banks view your idea as a little too risky for their tastes, you may want to look at an online vendor. While there are certainly scams present, you can always sort them out with a little critical thinking and effort. Reading the fine print and researching reviews, as well as comparing the company you're considering to other services, will let you figure out not only if it's a scam, but if it's the service that's right for your startup.
2. Solid Business Plans are a Must
The need for a solid business plan is where many first-time entrepreneurs are stymied. They don't have the experience to write one out, not cleanly enough for many standard lenders. While it does certainly help, it's not always necessary.
For the most part, the need for a solid business plan stems from a desire to be paid back. Business plans prove that you're not just going to take the money and lose it, but that you can actually turn it into more money. Many alternative lenders don't care how you pay them back, only that you prove that you can. A strong cash flow, for example, can ease their concerns and make them more willing to give you a loan.
3. Don't Push Your Luck
A common fear among entrepreneurs looking for a loan is the fear of offending the lender by asking too much as if the mere act could insult them into throwing the entrepreneur out of the office. Alternatively, they ask for little in an effort to minimize the potential risk for the lender. 
However, you're not responsible for helping them determine risk. Your responsibility is to secure sufficient funding for your startup to function or scale up. Asking for less just hurts everyone in the conversation. Ask what you need, and plan to pay for it.
4. Startups are Viewed as Too Risky
Startups are inherently risky. They're a new business, and regardless of targeted industry and market, there's heavy competition. Additionally, they carry a stigma born from recent recessions when many investors took heavy losses. However, that stigma has slowly faded. 
Lending has returned to better numbers. You shouldn't be afraid to walk into a lender's office and ask for a loan, and even if traditional lenders turn you down, alternative lenders are available to suit your needs.
5. Perfect Credit is a Requirement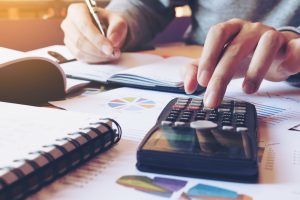 To the joy of many entrepreneurs around the world, the need for perfect credit is a myth. While you'll have problems if your credit score is rocky, perfection is far from a requirement. The fact is you're going to find someone willing to look past any of your flaws, considering the number of options available to you.
For example, banks may see a less than ideal credit score as a reason to shun your startup, but angel investors, as well as venture capitalists, are far more interested in you and your idea. Crowdfunding projects will almost never check your financial history, leaving the market itself to judge the value of your ideas. While great credit opens more doors, the lack of it is far from the death sentence it used to be.
If you want to become an entrepreneur and you need to raise money for your startup, chances are you'll find something that can help. It cannot be stressed enough – banks are not the only way to raise capital. If you put in the effort and look hard enough, you'll find a fundraising method that works for you. 
---
The Atlanta Small Business Network, from start-up to success, we are your go-to resource for small business news, information, resources.

Follow us on Facebook here and stay up to date or catch-up on all our podcasts on demand.
While you're here, don't forget to subscribe to our email newsletter for all the latest business news know-how from Atlanta Small Business Network.
This has been a JBF Business Media production.