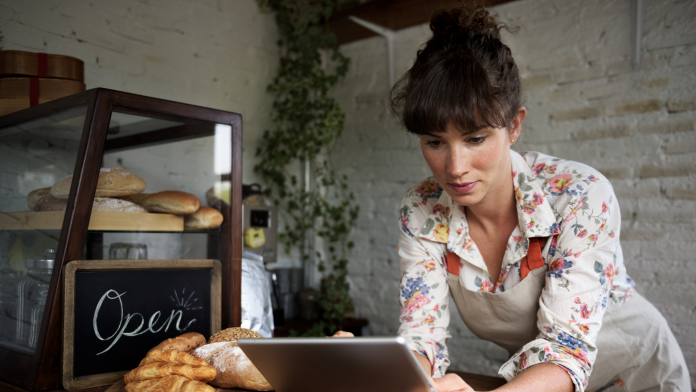 Inflation is the rate at which consumer goods and services prices rise during a specific period, often a year. Rising prices brought on by increased production costs, wages, and raw materials can result in inflation. High consumer demand for certain products can also contribute to the overall inflation rate. Because it reduces the value of today's dollar, inflation can diminish consumers' purchasing power and cause problems for small businesses.
What is the Inflation Rate in the United States?
It is essential to know that inflation is happening globally at increasing monthly rates. This is not just an economic problem affecting the United States. However, inflation as of June 2022 is at 9.1%, according to economists and experts.
The main reason for inflation now is increasing gas prices. The United States gets most of its gas from foreign countries, like Russia. However, Russia and Ukraine are in a massive conflict as Russia tries to take over Ukraine, increasing gas prices and a shortage of many products and raw materials.
Another likely reason for inflation is the global pandemic. COVID-19 is still not fully controlled, leading to shutdowns in factories worldwide, especially in Shanghai. This is forcing larger companies to increase sales prices for products.
How is Inflation Affecting Small Businesses?
Small business owners are scared about what inflation will continue to do to them. Large businesses have money saved up and can afford to make significant cuts to their operating costs, unlike small businesses.
According to recent data published by Bank of America, about 88% of small businesses are being affected by inflation. Another 67% of small businesses believe they will see a sharp decrease in revenue for 2023 because of inflation.
Managing inflation can feel impossible, but there are a few things that small business owners can do to manage inflating prices and save their business. Listed below are four quick and simple tips to consider.
1. Raise Prices
Inflation is not going to go away forever. The value of money is frequently changing. While this is true, small business owners can increase their prices to stay afloat as inflation rises. It can be tricky and a hard decision, but increasing your product or service prices can even out your overhead costs.
Small businesses are paying a lot more for raw materials, including industries like beauty and pet care which can typically withstand economic turmoil. Without increasing retail prices, profit margins and revenue could be lower. About 80% of small-business owners have already increased their services' prices to beat inflation, according to Forbes.
2. Cut Overhead Costs
It can also be helpful for small business owners to cut overhead costs. These costs can make it hard for a small business to see a profit or pay its employees on time. In any case, cutting overhead expenses does not have to be immensely dramatic.
Small businesses should try to cut overhead costs like unnecessary software programs, marketing campaigns, and an overabundance of products. If a product is not doing well, it may be time to put it to rest.
3. Decrease Staff Size
No small business owner likes to lay off their employees, but it is necessary to keep the company floating. If you are not making enough sales as a profit, you may need to look into decreasing the number of employees or their hours.
It is not an easy decision to make or a fun conversation to have, but being a business owner and someone's boss is not supposed to be easy.
4. Run Your Business Online
A lot of small businesses are cutting costs by turning to online services. Running an online service or business is cost-effective because you do not need to purchase or rent a large office. Instead, you can entirely conduct business online while writing deductions for a home office, phone, and internet services.
---
The Atlanta Small Business Network, from start-up to success, we are your go-to resource for small business news, expert advice, information, and event coverage.
While you're here, don't forget to subscribe to our email newsletter for all the latest business news know-how from Atlanta Small Business Network.