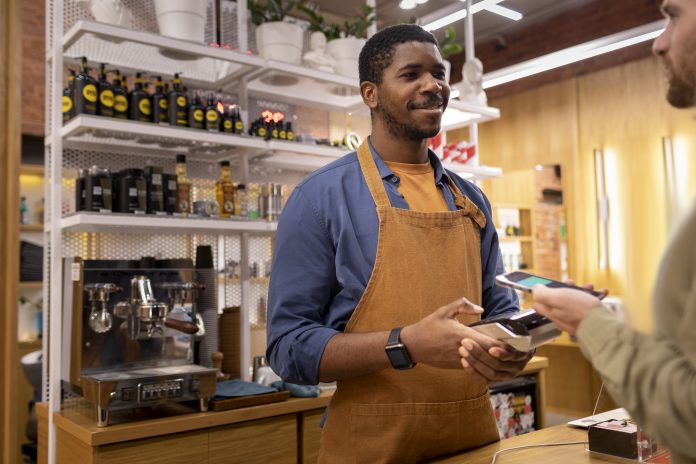 Grants are like helping hands for small and medium-sized businesses (SMBs). They give money to SMBs so they can do better. This money doesn't need to be paid back, so it's like a gift. Small business grants help SMBs to do new things, learn more, and make their products or services even better. 
Sometimes, grants focus on certain types of businesses or a place, making sure everyone gets a fair chance. With grants, businesses can make their ideas real and bring good things to their communities.
Small Business Grants to Look Out For
Small business grants can be a great tool for new businesses to improve their operations. However, these grants have specific deadlines that you need to keep in mind. In this roundup article, we'll discuss SMB grants with fall deadlines. Let's begin.
The Opelika Chamber of Commerce is now accepting applications for its Small Business Grant Program, aimed at supporting and kickstarting local enterprises. This initiative aligns seamlessly with the Chamber's mission, as it endeavors to provide a robust platform for small businesses. 
Through the program, the Chamber intends to distribute grants to eligible businesses with a cap of $5,000 per grant, with the acknowledgment that the granted amount may not always match the full request.
Existing businesses stand to benefit the most, as 80% of the grants will be allocated to them, while the remaining 20% will be reserved for promising start-ups.
Submit completed applications to grants@opelikachamber.com by the end of August.
Grant Eligibility:
For the grant, businesses must possess the following:
A valid Opelika license
Employ 20 or fewer employees
Demonstrate a genuine need for funding
Pacific Power has introduced electric mobility grants, presenting a golden opportunity for non-profits, local governments, and nonresidential customers to contribute to Oregon's sustainable transportation future. With a substantial fund of $1.5 million, these grants are designed to amplify electric vehicle (EV) accessibility, primarily by supporting EV charging station projects. 
The funding source originates from the Oregon Clean Fuels Program, overseen by the Department of Environmental Quality, aimed at reducing the carbon intensity of the state's transportation landscape.
Grant Eligibility:
For the grant, you need to be:
Non-profits
Local governments
Nonresidential customers
Kate Hawley, Senior Product Manager for Electric Transportation at Pacific Power, emphasized the company's unique reach across Oregon's diverse communities, from bustling urban centers to serene rural areas. As customers charge their EVs at home, Pacific Power channels funds through the sale of Clean Fuels Program credits, showcasing a commitment to green initiatives.
Applications are welcome until August 31, with anticipated project completion within 18 months after the November award announcement. For more details, explore https://www.pacificpower.net/ev. 
In collaboration with Greater Louisville Inc., the Humana Foundation has embarked on a partnership aimed at bolstering mental health resources and offering assistance to small businesses in Louisville, Kentucky. This initiative is in response to those affected by trauma in the aftermath of the tragic mass shooting at Old National Bank in April. The Humana Foundation is contributing $300,000 and matching up to $300,000 more in corporate and individual donations.
The program will award one-year grants between $50,000 and $100,000 to help providers expand their services, according to their release.
Grant Eligibility:
For the grant, your micro business or small business needs to provide services within the Greater Louisville and Southern Indiana region.
The deadline to apply is October 1, 2023. Apply here.
The annual Warren County Small Business Grant Contest has unveiled its latest application cycle, offering a valuable opportunity for both established small businesses and aspiring startups. The program presents awards for excellence in both categories, distinguishing first, second, and third place. Existing businesses stand to win $6,000 for first place, $3,000 for second place, and $1,500 for third place. Meanwhile, in the startup category, the first-place victor will secure $5,000, the second-place contender will be granted $2,500, and the third-place aspirant will be honored with $1,500.
Applicants are encouraged to submit their entries before the deadline of August 31 to be part of this initiative.
Grant Eligibility:
Existing businesses:
Less than 10 full-time employees
Must have at least 2 full-time employees (can include the owner(s), 2 part-time employees can equal 1 full-time equivalent)
A physical commercial location is not required to apply, but businesses that do have an existing commercial location will be scored higher. You will need to explain how you plan to have a physical location within the next twelve months in order to capture points in this category
Business must be located in Warren County
Grant funds may not be used for general ongoing operating expenses, to pay off previous debt, or for reimbursement of expenses already incurred.
Startups:
Future business must be located in Warren County
Must plan to open a commercial location within two years
Must plan to have at least two full-time employees within three years (can include the owner(s))
Grant funds may not be used for general ongoing operating expenses, to pay off previous debt, or for reimbursement of expenses already incurred.
Conclusion
Need more capital for your SMB? Why not consider giving grants a shot? For small and medium-sized businesses like yours, grants can be a real helping hand. They offer a chance to grow, learn, and enhance your business without the pressure of repayment. 
Applying for small business grants could be a positive step toward realizing your business aspirations. Take a moment to explore these opportunities – they might just be the support you've been waiting for.