Dave Charest, Director of Content Marketing for Constant Contact talks with ASBN's Karen Coons at the 2019 Digital Summit in Atlanta. Dave discusses how important it is for a small business to have an email marketing program in place. Email is one of the top performing marketing channels, and with almost 99 percent of people checking their personal emails at least once a day, email is the perfect opportunity to get your content in front of customers with a process that is simple and cost effective.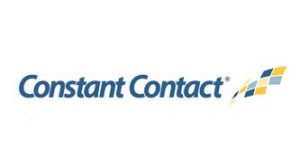 Dave also gives advice as to how to get people to sign up for your business's newsletter. His advice: don't ask people to join the newsletter. No one wants more email to sift through daily, so simply asking people to sign up for a newsletter is not going to help. Instead, Dave says that businesses should offer the customer something of value in exchange for that email address. Whether that's coupons, a downloadable guide, or exclusive content, it helps to make the customer feel as though they are getting something in return for signing up for a newsletter, rather than simply asking the customer for their email.
Dave also advises that businesses should be sending out newsletters at least once a month so that they are more likely to remain at the forefront of a customer's mind and will not be forgotten. But ultimately, it is up to the business to set expectations for how often emails will be sent and what content they will contain. This will also rely heavily on the nature of a business as well as the audience that is trying to be reached. A business must be willing to think through what they want their expectations to be and what they are trying to accomplish. Overall Dave suggests that businesses should be focused on giving something of value to the customers 80 percent of the time, and the other 20 percent should be used to promote actual customer purchases, in order to get the most out of email marketing and newsletters.
To hear more about email and digital marketing check out the full interview above, or visit www.constantcontact.com.
---
The Atlanta Small Business Network, from start-up to success, we are your go-to resource for small business news, information, resources.

Follow us on Facebook here and stay up to date or catch-up on all our podcasts on demand.
While you're here, don't forget to subscribe to our email newsletter for all the latest business news know-how from Atlanta Small Business Network.
This has been a JBF Business Media production.