The advice once given to salespeople to "sell, sell, sell" may seem a little old-fashioned in the light of contemporary marketing philosophy. More choice, better general education, and access to information via the internet has led to a more critical and market-savvy generation of consumers. Content marketing is now mainstream and the most powerful way to build brand awareness, drives sales, and boost customer retention.
Any business that still doesn't have an online presence is missing a trick. Businesses which do have an online presence and don't have an integrated content marketing strategy are throwing away huge potential profits which could be theirs in return for minimal investment. Setting up a blog on your business's website is inexpensive and easy. Populating that blog with high-quality, information-rich content tailored to your target customers need not be too costly, either. And weighed against the potential benefits to your business's brand and bank balance, it's an investment any modern enterprise ignores at its peril.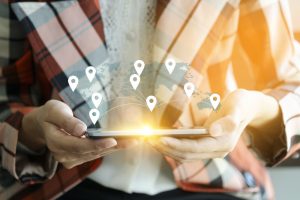 So, what is content marketing, and how can it benefit your business? As the name suggests, content marketing is marketing through content. Content is information found on a website or blog–and more rarely these days, in printed media–which provides value to a clearly identified audience. Usually the content is media-rich, meaning that it will involve text, audiovisual material, and even interactive elements such as games and quizzes.
The content typically answers a question often asked by your target audience or introduces them to information they need to attain an objective. Search engine optimized content draws traffic to your website or blog from online searches people potentially interested in your product or services make. Your blog is effectively a form of self-selecting lead capture. Once on your blog, you can "warm" those leads and draw them into your sales funnels. Usually, you'll do this with a call-to-action (CTA) on the content page, inviting them to subscribe to an email list, or click through to a product page related to the content of the post they've read.
Related: Social Media Marketing for Small Business: Are You Still Making These Seven Common Mistakes?
The benefits to any business, large or small, of a content marketing strategy are many. Not least is the cost-efficient ratio between the time and resources needed to create and sustain a steady output of valuable content and the potential long-term returns in sales and customer retention. Content published today may still drive sales ten years from now. The key is always in providing high-quality content and making a value offer targeted to the customer's needs.
Content marketing done well is the antithesis of old-style marketing, which focuses on the product and pushes straight for a sale. It's all about connecting with an audience, building trust, and focusing on helping your potential customers with useful information and expert advice. The principle is that customers who have an ongoing relationship with your business based on trust will be more likely to be loyal to your brand, keep coming back, and advocate for you to their friends, colleagues, and family. The testimony of over a decade of content marketing testifies to the fact that the principle works in practice.
---
The Atlanta Small Business Network, from start-up to success, we are your go-to resource for small business news, expert advice, information, and event coverage.
Follow us on Facebook here and stay up to date or catch-up on all our podcasts on demand.
While you're here, don't forget to subscribe to our email newsletter for all the latest business news know-how from Atlanta Small Business Network.