You only need to delve a little into history to realize that signs have been a primary form of advertising and communication for merchants. Be it Athens, Egypt, Babylon, Rome, or Pompeii, signs were popular for identifying shops, distinguishing businesses, and promoting prices.
Even today, traditional signage plays an integral role in helping businesses generate sales leads and build brand awareness. Read below if you wish to learn how physical signage will help drive in-store and online sales to your small business.
What Kinds of Sign/Billboard Technology Exist?
Physical or digital signage or billboard is a timeless yet modern form of advertising. With the help of technology, it has now evolved significantly over time. By becoming software-based, digital advertising has evolved to allow businesses to display their content in the form of digital displays, both in-store and online.
To create digital billboards, businesses can use various software, making automated playback of graphics and images possible. Moreover, the technological options allow schedule settings, banner creations, and others for tailored digital campaigns.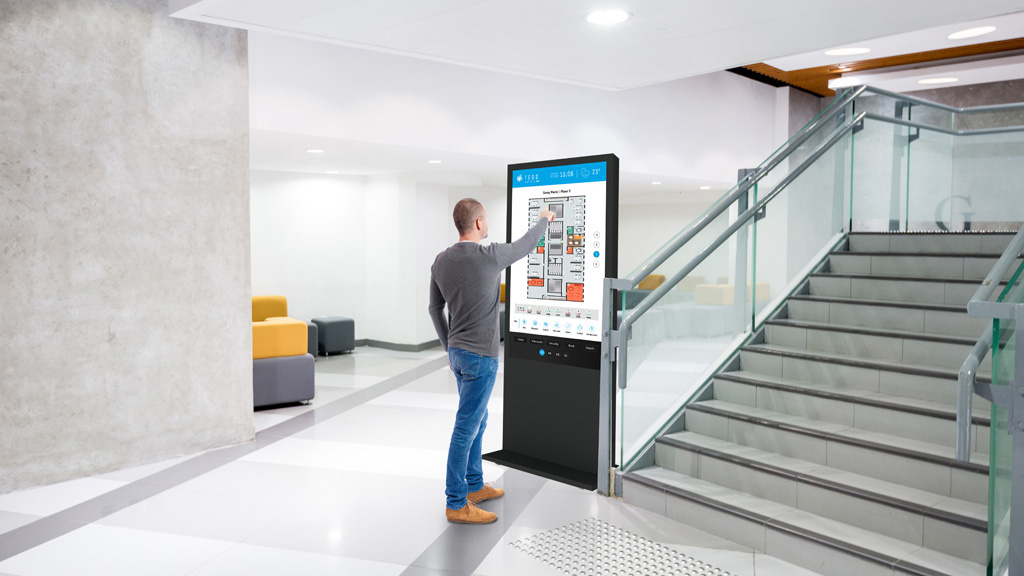 For instance, digital signage is a popular advertising tool for small businesses to easily create digital billboards, animations, and displays. Be it outdoor advertising or an indoor campaign, the physical signage software helps businesses strategically appeal to their audiences.
Using the dynamic billboard software now accessible for all, you can coordinate your content across multiple screens simultaneously. Moreover, the software allows users to include varying screen sizes and resolutions across multiple screens.
Are Signs Still a Useful Form of Advertising?
Billboard advertising is one of the oldest tactics in the industry but still relentlessly effective. In this advertising form, you can promote your business, special campaigns, and its products and services on a billboard space you purchased.
The idea is to place your billboards in high-traffic areas to attract the most attention for passersby and vehicles. For instance, subways, railroads, highways, walkways, etc., are the primary examples of such an advertisement.
Many suffer from the illusion that billboards are completely ineffective now since it's the age of technology. But the opposite is true, as surveys prove that billboards offer a 497% ROI. Moreover, this percentage is expected to rise by 10% each year with time.
If you need further convincing, look at some facts below, proving signs are still highly useful advertising.
Billboards can attract the attention of a large audience at a time. Moreover, they're wonderful at creating low-cost impressions while being inexpensive.

Businesses that wish to promote their targeted regional marketing will find billboard adverts an outstanding option.

Moreover, billboards are visible to a large audience at a time and thus have a greater reach. This makes billboards a wider-reaching platform than many other advertisement tools.

Advertisement gurus define billboards as tools that blow the senses away with their powerful message. Hence, when businesses erect this in a heavily-populated location, they impact their consumers' thinking more deeply.

Billboards have fairly impressive engagement rates. This is largely due to repetitive halts and hours of traffic jams on major roadways when large audiences view the billboard content.

Attention captivity is a significant challenge for businesses, but billboards effectively address it. Since they're graphically focused and quite big-sized, they make it impossible for audiences not to notice them.
What are the Costs Associated with Purchasing Physical Ad Space?
The cost of purchasing a physical ad space depends on three main factors. Let's take a look at them below:
Display Duration
Typically, the rule for physical advertising or signage is that it is generally auctioned for two weeks. The cost is directly related to the length of time you book the ad space for your business. Hence, the longer the period for which you have purchased the billboard space, the more expensive the advertisement campaign will be for you.
Hence, small businesses that wish to work within a reasonable budget can decrease their advertising expenditure by shortening their display duration. Often businesses book a physical ad space for a year, so their weekly prices fall much lower.
Size
In the case of physical or billboard advertising, businesses have to follow another rule of thumb. The rule is that the larger the size of the billboard or signage, the pricier it will be. For example, if you opt for a billboard that is 96-sheets big, you'll certainly have to pay a higher amount.
On the other hand, if you opt for a billboard that is only 6 sheets big, the installation and production costs will be far cheaper for you. However, in the case of digital billboards, the size doesn't have a very big impact on the costs.
Since digital billboards typically run advertisements on rotation from many companies at a time. Due to this, the renting companies usually split the rental fees among multiple companies.
Geographical Location
As far as the costs of physical or digital advertising are concerned, location had the greatest impact. You see, the physical advertisement's geographical location determines the number of people who will watch it.
Therefore, small business advertising teams must consider audience demographics, views, and footfalls when working on their advertisement budget. Footfall is the motor or pedestrian traffic volume that frequents an advertising location.
Since heavy traffic means that a larger number of people will be viewing, it is taken as a factor that the advertisement area is highly profitable. But footfall alone is not enough to determine the potential profitability of the spot. Marketers also have to factor in how often an individual will likely see the advertisement.
The image viewing will be better if an advertisement location has more standstill vehicles rather than moving traffic. Advertising spots with more pedestrian activity make image viewing rather difficult.
Moreover, when shortlisting the perfect advertising site, they must take note of the target audience's demographics. In the end, the cost of renting your physical advertisement space largely depends on the billboard sport's viability.
If you rent an ad space that attracts clientele with higher income brackets, you must be prepared to pay higher rental fees for it.
Types of Billboard Advertisements Small Businesses Can Use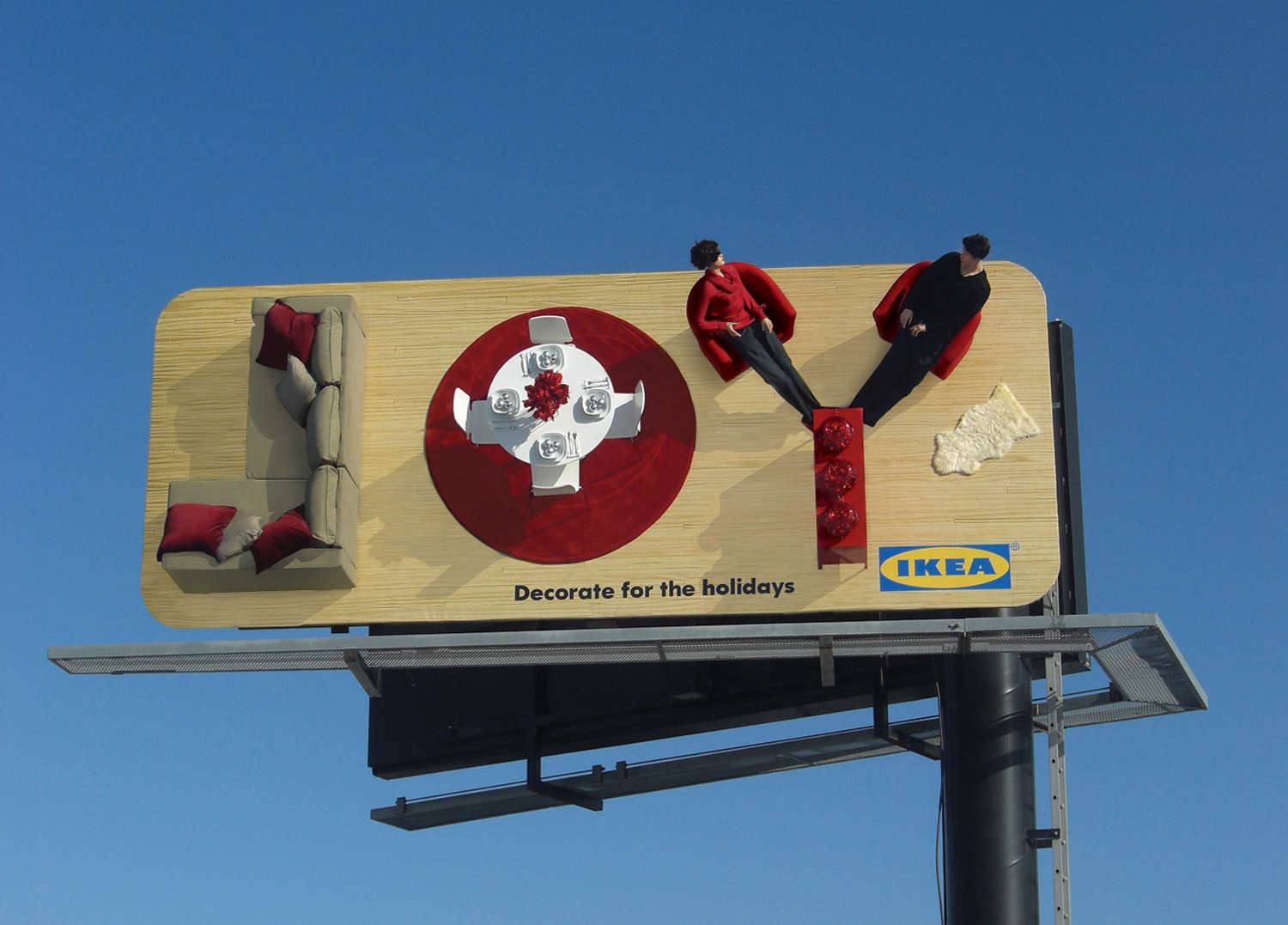 As mentioned above, billboards are one of the earliest yet impressively effective forms of advertisements. But thanks to the evolution of technology and the intellectual growth of businesses, they're now available in numerous forms and dimensions.
With these, businesses can rely on greater sales generation and brand awareness-building. Take a look at some of the billboard advertising options you could use:
Painted billboards- although not designed graphically, painted billboards have to be painted in the studio or on-site before being installed in the ad location. Some areas still use painted billboards, although the more popular choice is now the geographically-created ones.

Mobile billboards- you will find mobile billboards on ad spaces like moving vehicles, automobiles, buses etc. Since they're on the go, this signage form has a better chance of being noted by your target audience. With mobile billboards, businesses decide the region the vehicles will travel through to build brand awareness.

Digital billboards- digital billboards use computer equipment and special signage software to run a variety of content and images. The constantly changing text helps create maximum reach and impact.

 

3D billboards are contemporary billboards with 3D images and graphics that pop up in book style.
Final Thoughts
Physical and digital signage is still an effective marketing tool when used appropriately. This advertisement form promises incredible lead generation, higher sales, and improved brand awareness through updated technology and advanced features.
The volume of traffic that physical advertising can create is still unbeatable by many newer advertisement forms.