The COVID-19 pandemic halted global economic order, but it managed to speed up digital marketing operations. In fact, throughout the pandemic, many businesses managed to transition to remote work and understood the significance of digital marketing. 
For many entrepreneurs and small businesses, digital marketing has become an opportunity to gain a competitive edge in the market. But to venture into the new age of digital marketing, small businesses and entrepreneurs have to be broadminded.
Gen Z and Expanding Reach
More Gen Z users will reach the age of maturity, which means businesses and entrepreneurs will have to redirect their digital marketing efforts. Companies don't have to make drastic changes, but the tactics catered to Gen X or boomers will ultimately become redundant. 
Gen Z wants a memorable experience, which means digital marketing efforts will have to be more precise and effective. Professional digital marketers believe that Gen Z and millennials will become "the" target audience for most businesses and require a highly responsive and modified approach.
Globalized Shared Mission
The collective efforts in digital marketing have already become quintessential. But more businesses will adopt a shared and global perspective before using new digital marketing tools or executing ad campaigns.  In short, a global perspective will allow businesses of all sizes to expand their reach and simplify various processes.
Moreover, marketing messages across various digital channels would allow entrepreneurs and small businesses to build trust with the targeted audience. It will also help enterprises to thwart market skepticism and reestablish their value proposition in the market.
SEO, Data Analytics, and Artificial Intelligence
SEO, data analytics, and AI have become part of the digital marketing landscape. As AI evolves, businesses will automate more digital processes and make informed business decisions based on data analytics insights.
One report highlights that the execution of more than 85% of digital ads will be done through automation in the foreseeable future. But "how" you collect and render insights from a data analytics tool will also change. More businesses would focus on smart technologies to categorize audiences and configure ad space through extensive data analysis with automated programmatic advertising in play. 
Heightened Personalization
When it comes to personalized targeting, tracking KPIs and other digital marketing tools will continue to play an integral role. Personalized targeting has become a secret ingredient in rolling out effective ad campaigns and communicating with the target audience. Each element of an ad is essential and allows businesses to deliver value via storytelling.
In the new age of digital marketing, entrepreneurs and small businesses will need to be more critical and reflect on previous efforts. For instance, the more precise language of an ad shows the intent and confidence of the brand. And users will opt for brands that are not reluctant about their core message.
The Use of Augmented Reality
When it comes to the tech tools that make it easier for small businesses to communicate with the audience, AR tools are at the top. Many startups already use augmented reality technologies to achieve significant growth in the coming years. Most digital marketing experts believe that augmented reality will play a crucial role in the future and help eCommerce businesses set a new path.
Voice Optimization
More dependence on automated digital assistant solutions will allow more categorical and objective digital marketing efforts. Whether it's Cortana, Alexa, Google Assistant, or Siri, voice search continues to gain more popularity. More users want the freedom to speak to a dedicated digital assistant directly rather than type manually.
What's interesting is that optimization of keywords for voice-based search is entirely different. And that's because when people want to adapt and start using their digital voice assistance, they use keywords and phrases that are more realistic and practical. As the voice recognition capabilities of digital assistants improve, digital marketers will focus on a more different SEO approach to optimize business sites based on voice search.
You may not be aware of it, but more than 70% of people with one or more activated digital assistants prefer to use voice commands rather than type the task. The fundamental approach of SEO is identical to voice recognition.
But the spotlight will be on a new style of keywords and phrases that people use in their day-to-day routine. The rise in voice recognition technologies means digital marketers will be able to target more accurate voice search results for ad campaigns and boost SEO efforts.
Google concurs that voice recognition of digital assistants is close to 95% accurate. But more precise voice recognition search results mean digital marketers will use more natural long-tail keywords than generic text-oriented ones.
Omnichannel and Integrated Approach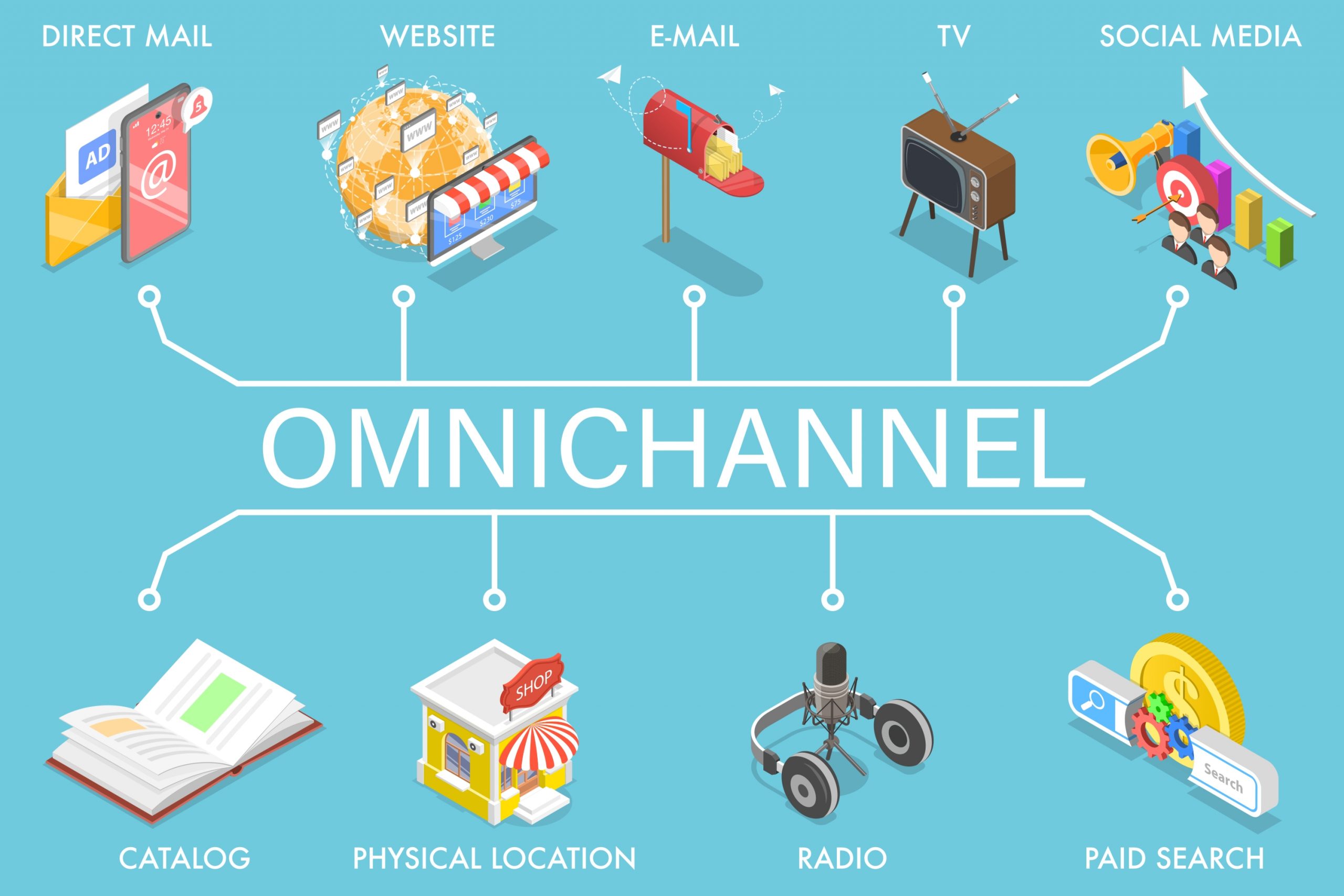 Small businesses and entrepreneurs no longer need to restrict their online presence to a single Facebook page. With more market expectations and consumer needs, businesses to be active on various digital channels and platforms.
Fortunately, there are already tools like Hootsuite that allow businesses to maintain a unified omnipresence. In the coming years, businesses will be able to integrate their core message and value proposition for the specific target audience on various channels. A unified omnichannel digital marketing strategy will allow more businesses to understand their customers' changing behavior, location, and preferences.
Expect More Awareness
You need a massive target audience, whether you use digital marketing for lead generation, conversion, or brand awareness. The future of digital marketing is bright because now there is more market and consumer awareness.
Businesses can also use a wide range of smart tools to collect an ocean of data and make in-depth analyses about their target audience. It's a completely new way to approach the audience. In fact, extensive market and consumer research allow businesses to leverage untapped opportunities.
Businesses don't need to understand every facet of new technology. Of course, the mechanics of a smart tool matter, but businesses that plan to broaden their digital marketing approach will see the most positive results. It is the main reason innovation will become vital for B2C and B2B players.
What Makes Up a Future-Proof Digital Marketing Strategy?
What may have been popular digital marketing practice a few years ago would become outdated. When it comes to digital marketing, there is always a paradigm shift that propels businesses and entrepreneurs to post more personalized content, adapt new SEO rules, and embrace smart digital technologies. 
Small businesses that want to follow the tide of digital marketing can afford to overlook emerging trends in the space. The key is to figure out how a specific trend may change the digital marketing landscape and impact business position.
In 2021, the online shopping landscape has become diversified, and ethnic minority users prefer an inclusive approach. Digital marketing has become more than just about click-through rates – it's now about how businesses contextualize emerging trends and approach their target audience for various purposes.
Wrapping Up
In the last decade, digital marketing has been through significant upswings. From social media to search engine optimization, digital marketing continues to impact billions of users positively. With more advanced tools and practices, digital marketing will continue to propel companies to step up their competitive drive in the market.
Digital marketing has made it possible for small businesses and entrepreneurs to increase their ROI and roll out effective ad campaigns. In time, the effectiveness of digital marketing practices will reach new heights and allow companies to make the most out of AI, SEO, AR, and VR tactics.
As of now, many digital marketing trends may or may not pan out in the coming years. Unlike the traditional approach, the new wave of digital marketing boils down to customer behavior. Needless to say, new strategic digital marketing efforts will allow businesses to set a new precedent.
---
The Atlanta Small Business Network, from start-up to success, we are your go-to resource for small business news, expert advice, information, and event coverage.
While you're here, don't forget to subscribe to our email newsletter for all the latest business news know-how from Atlanta Small Business Network.