For the past two to three weeks, the COVID-19 outbreak has impacted every part of our daily lives. From going to the movies to visiting local bars, many of the activities we are used to are on pause. This drastic change has heavily impacted small businesses in every part of the country. With small businesses having to close their doors, many are already having to suspend work or let go of their teams altogether. 
In response to this situation, the Trump Administration has set up an economic relief package for smaller companies, but it may take up to a month before this takes effect. So, what can you do to help support your local small businesses who may be experiencing slow traffic, low sales, and even the prospect of having to close their doors in the meantime? 
Here are six steps you can take to help keep your local businesses afloat during the COVID-19 outbreak. 
Buy Gift Cards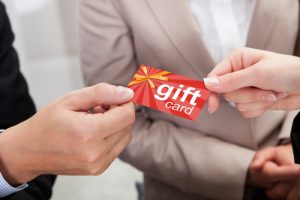 Even though you likely cannot physically buy items from your local stores, many businesses offer gift cards online. Get in touch with local businesses that you frequent and see how you can purchase gift cards from them. Not only does this gesture help to funnel revenue their way, but you still get to practice social distancing. This act also sends the message that you will be shopping with them again in the future once things return to normal. 
Order Takeout 
Why not take a break from eating whatever is in the refrigerator, and order out? While many bars and restaurants may be closed to the public, some are still operating as takeout only. Services like Ubereats, Doordash, and even Postmates are still running during this time. So, see if your favorite restaurant is open and either delivers or is using these rideshare programs to get food out to customers. Again, you are practicing social distancing, taking a break from probably digging back into leftovers, and offering some revenue to a local eatery who needs it. 
Reschedule Your Appointments Instead of Cancelling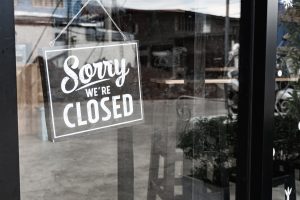 During times like these, everyone can use a morale boost. While we may not know what tomorrow or next week may look like, looking at this situation as if it is temporary—and it is—will help you and the local businesses in your area maintain positivity. One of the ways you can do this is by rescheduling any appointments you have instead of canceling. Again, we have no idea how long this situation will last, but postponing an appointment lets that small business know that they still have customers who are ready to jump back into their regular routines once this situation ends. It also allows local companies to see that they have a loyal customer base and that there is a light at the end of the tunnel for all involved. 
Bring Some Much Needed Attention Their Way 
If you know of a business that is still open, or a restaurant offering takeout, be sure to spread the word about what they do to family and friends in the area. Invite those you know to purchase gift cards, order take out, or learn about the business so they can visit once the outbreak is under control. Everyone in your area may not know about that stylish boutique, delicious ramen restaurant, or neat crafts store. So, offer those businesses some much needed publicity by directing people to their websites, e-commerce stores, and social media accounts. 
Related: COVID-19 Toolkit for Business Owners
Select Local Businesses for Your Needs in Quarantine
In most parts of the country, individuals are being urged to stay inside. As a result, many of us are realizing that we need to restock supplies while self-quarantining. So, if you need to replenish items like activities or games for children, educational resources, books, cleaning supplies, and even non-perishable foods, see if you can order these items from a small business in your area that has an e-commerce store. If no one locally is offering these items, still look for small businesses online that do. 
Buy Their Branded Merchandise 
You've likely seen it—that favorite coffee shop, bakery, or book store that has that stylish merchandise. Well, now's a great time to buy some t-shirts, hats, tote bags, pins, mugs, or any other swag those local businesses may offer. Check out their online store—if they have one— and see what you can buy. A great tactic to add on is take a photo of yourself with the merchandise once it is sent to you and post the photo with a tag of the business on social media. Not only will it raise their spirits, but it will also notify others of who they are and what they do. 
You Can Make a Huge Impact on the Small Businesses in Your Area 
Again, the effects of COVID-19 have become a reality for many. However, small businesses are bearing a unique financial burden. Fortunately, you can help keep these companies afloat with some small, but incredibly helpful measures. Not only does it help them, but it also allows you to find another way to enjoy a company that you cannot currently visit. 
---
The Atlanta Small Business Network, from start-up to success, we are your go-to resource for small business news, expert advice, information, and event coverage.
Follow us on Facebook here and stay up to date or catch-up on all our podcasts on demand.
While you're here, don't forget to subscribe to our email newsletter for all the latest business news know-how from Atlanta Small Business Network.
This has been a JBF Business Media production.