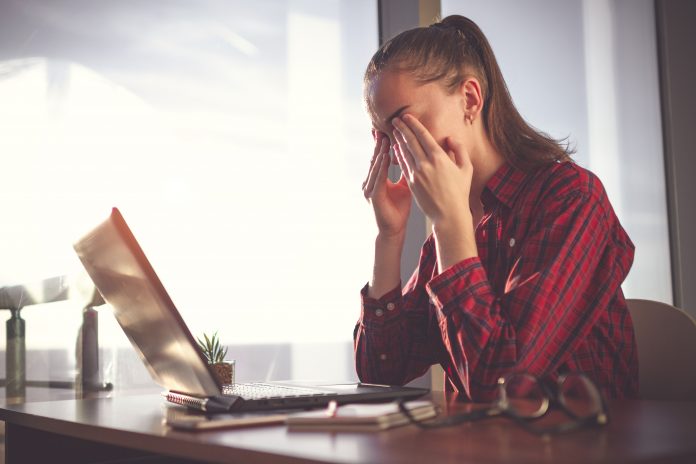 During the past decade, the trend of remote working has continued to rise. Since 2005, the number of people working from home has increased by 140 percent (1). Meanwhile, the Covid-19 pandemic has forced even more employees to work remotely. Pre-Covid-19, 17 percent of US employees worked from home at least five days a week. During the pandemic, this proportion increased to 44 percent (2).
While working remotely has its advantages, such as more flexible hours and less commuting, it also has its downsides. Apart from out-of-office distractions and the challenges of collaborating remotely, one of the most common side effects is feeling isolated. In the 2020 State of Remote Work Report, 20 percent of remote workers said they struggle with loneliness (3).
Apart from affecting productivity, feeling lonely during work can lead to depression and other health problems. If you're working remotely, here are some techniques to tackle loneliness head on.
Go Out Once Every Day
In normal times, we'd suggest varying your working environment by visiting coffee shops, libraries, museums, food halls, and local parks. However, as Covid-19 is still present around the world, at this time we can't recommend working in public spaces where you might come into close contact with others. Everyone should follow the guidelines set out by their local and governmental health authorities.
If restrictions are still in place where you live, you can still make an effort to change your scenery from time to time. Try to go outside at least once every day. Even if it's just for a short walk, a change of scenery and the chance to see other people will help quash feelings of isolation and give you a break from work. Getting out into nature is also a great way to increase feelings of well-being.
Schedule Video Calls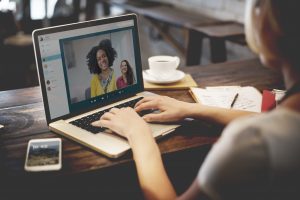 Regular video chats are a great way to stay connected with colleagues and feel companionship if you're alone at home. Ask your favorite coworkers if they'd like to schedule a few video chats with you every week. They don't need to be daily, and you don't even have to discuss work. Just knowing you have these video sessions lined up is reassuring and gives you a chance to interact with other people, even if it's virtually.
Aside from work colleagues, you could also video chat with friends and family to give you a break from work and boost your mood.
Just Text or Call
Not all of your friends or family members will want to video chat, but they'll text or voice chat. Text the people closest to you to see if they're up for a voice call. If no one is available, sometimes a quick text chat with someone is all you need to lift your spirits and feel a connection with the outside world.
Add Some Background Noise
Sometimes, silence can become a distraction, especially if you're used to working in a busy office. If you want to recreate the sounds of the office, search for "office sounds" on Spotify or YouTube. Although you can loop tracks on Spotify, YouTube has some videos that last for hours.
Alternatively, you might enjoy some quiet background music or even turn on the TV to fill the silence. Try out different background noises to see which ones make you more productive or make you feel more relaxed and less lonely.
Join Social Media Communities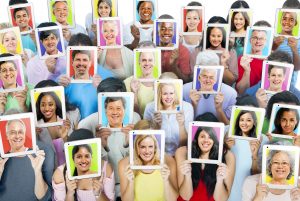 As a remote worker, the good news is that you're not alone. There are thousands of online communities dedicated to bringing remote workers together. Search Facebook or LinkedIn groups to find ones related to your work or just groups based around your interests. These groups are a great place to share your thoughts and start building relationships with like-minded people. You'll receive support, learn from others, and get the human interaction you need to avoid loneliness.
Socialize Outside of Work
During Covid-19, it may not be possible to socialize after work. It depends on your location and the health guidelines that apply to your area. In these unpredictable times, it's important to follow the most up-to-date advice. However, if the lockdown rules have been relaxed in your area, it's worth considering an occasional meetup with a friend or two, if it's something you feel comfortable doing. Work may be important, but social connections are key to a healthy life.
Spend Time with Family Members
Friends are important, but for many people, family comes first. If you live with other family members, make sure you set aside time to spend with them. It can be difficult to stop working when there's no physical distance between work and home, but neglecting your family life will only increase feelings of loneliness. What's more, it can damage your relationships with those closest to you.
Know That You're Not Alone
Feeling lonely is a part of being human and it shouldn't be viewed as a weakness. As a remote worker, you can take some comfort from the fact that there are other remote workers who are dealing with similar feelings. This should help you to accept how you feel and even inspire you to take steps to support others in similar circumstances.
Wrapping Up
Whether you're new to remote working or not, these techniques are a good place to start if you're struggling with feelings of loneliness. Remember that there are many other remote workers who will relate to how you feel.
Going forward, it's useful to get to know yourself – we all have different ways of dealing with loneliness. Be patient, practice these techniques, and you'll find a remote working style that works best for you.
Sources:
smallbizgenius.net/by-the-numbers/remote-work-statistics/

statista.com/statistics/1122987/change-in-remote-work-trends-after-covid-in-usa/
3. smallbiztrends.co
---
The Atlanta Small Business Network, from start-up to success, we are your go-to resource for small business news, information, resources.
Follow us on Facebook here and stay up to date or catch-up on all our podcasts on demand.
While you're here, don't forget to subscribe to our email newsletter for all the latest business news know-how from Atlanta Small Business Network.