More and more women have begun venturing into the business realm to become prominent entrepreneurs in a wide range of fields. From marketing and business to health and motivation, there is endless advice available for women wanting to take the risks of starting a new business and refusing to give up. Things like books, podcast, networking groups, and social media are just a few available resources that can be very useful for female entrepreneurs.
Of course, books are a popular resource for women in business who are looking for some inspiration. Perhaps the most commonly known book is Lean In by Sheryl Sandberg, the chief operating officer of Facebook, but there are many more. For example, Nicola Heulin of Chester, England penned The Invisible Revolution: Join the Empowered Mumpreneurs – Inspiration, Insights & Practical Advice to Build a Business You Love, which outlines 14 "pillars" that working mothers need to succeed.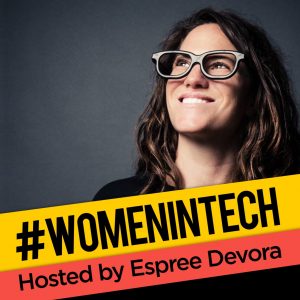 Podcasts are also an excellent source of inspiration and wisdom. Women working in the technology field may appreciate podcasts like Recode Decode hosted by Kara Swisher and Women in Tech hosted by Espree Devora. Pivot Podcast hosted by Jenny Blake and Women Taking the Lead hosted by Jodi Flynn are good for motivation and provide tips on how to overcome self-doubt that many women have throughout the process of becoming an entrepreneur. For women who have a great idea but need help getting started, The Fearless Launching Show is another great podcast hosted by Anne Samoilov.
Many successful women also maintain YouTube channels and give presentations such as TED talks that discuss how they got started in their businesses and the obstacles they have faced along the way.
Social media is also full of inspiration for female entrepreneurs. Alyssa Nobriga's Instagram profile has many motivational quotes and Rachel Luna's profile can help boost confidence in the workplace. Facebook even offers its own #SheMeansBusiness portal, which provides inspiration, advice, resources, and links to communities for female entrepreneurs. Twitter users can follow Shark Tank's Barbara Corcoran, who regularly tweets useful information and gives links to her podcasts, which are all packed with solid business advice.
We are always hearing about how networking is a huge part of success, so there are also many "Networking for Women" events in major cities. Many of these groups are free with no commitments and attendees can meet other women in their fields and possibly spark future partnerships. Successful entrepreneurs also oftentimes agree to give talks at these to share their professional insight and experience. Sharing successes and failures with other women can make a huge difference to those who are serious about their businesses.

Online resources such as The Female Entrepreneur Association are also very helpful. The website states that there are over 650,000 women in the network spanning across 67 countries and 500 industries. Social networks like these provide things like useful checklists, "master classes," Q&As, job search advice, and resources like videos and articles that discuss the "hard truths" of being in business.
Overall, successful women are usually greatly inspired by other successful women. Researching advice from extremely popular entrepreneurs and reading their biographies can also give inspiration, as many of them paved the way to success by themselves. Women have started to become an unwavering force in the workplace and as time goes on, inspirational resources like those mentioned (and more) have the potential to boost confidence and assist many women in reaching great success.
Photo credit: http://www.larkinclark.com/interview-thats-what-she-said-podcast/
---
The Atlanta Small Business Network, from start-up to success, we are your go-to resource for small business news, information, resources.

Follow us on Facebook here and stay up to date or catch-up on all our podcasts on demand.
While you're here, don't forget to subscribe to our email newsletter for all the latest business news know-how from Atlanta Small Business Network.
This has been a JBF Business Media production.