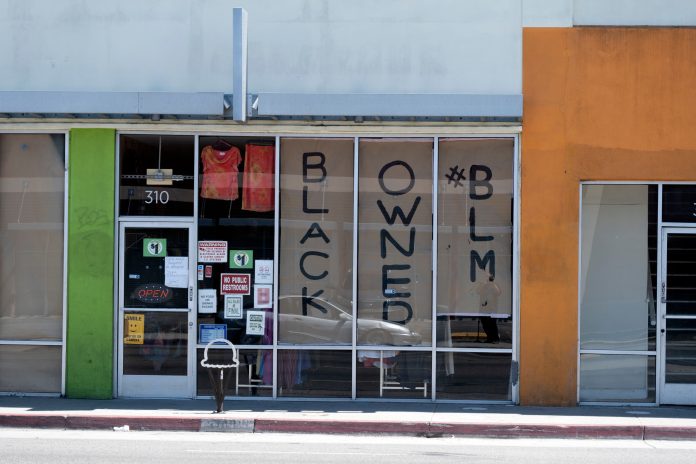 Small businesses play a significant role in the economic success of the United States. A thriving ecosystem for small businesses speaks to the health of an economy. As of 2018, there were 30.7 million small businesses, and these businesses accounted for almost 64 percent of new jobs in the United States. Unfortunately, small businesses have taken a major hit because of COVID-19. As a result,  31 percent of small companies have been rendered non-operational. 
The numbers aren't good, but the statistics are even worse for Black-owned small businesses. The National Bureau of Economic Research found that the number of Black-owned business owners fell 41 percent as of April 2020. Many times, minority-ran businesses are impacted more than others during a widespread event like this due to a variety of systemic factors. 
In response to this, the Ford Motor Company and National Urban League have joined together to create The Emergency Capital Access Program (ECAP). This program's objective is to award $600,000 in grants to Black-owned businesses that are the hardest hit by the COVID-19 pandemic. Who is eligible, and what else can awardees expect? 
Black Entrepreneurs From Six Cities Are Eligible

National Urban League affiliates in six cities: Atlanta, Chicago, Detroit, Los Angeles, New Orleans, and New York are distributing $100,000 to eligible applicants. The grants are intended to provide critical economic support to "businesses providing a stabilizing influence for communities hardest hit by the pandemic." The application process and related activities will be carried out at local Urban League organizations in each of the six cities. 
What Applicants Can Expect
In addition to funding, winning business owners will also receive technical assistance and advisory services. For businesses to participate, they first have to be recruited as a qualified business by their local Urban League Entrepreneurship Center, where selected companies will have to participate in pre-grant counseling. 
Awarded applicants will receive grants totaled between $2,000 and $5,000. Regarding eligibility, preference will be given to "person-to-person" businesses heavily effected by COVID-19, as well as those who are located in areas that have a residency rate of black residents that is higher than 25 percent. 
Programs Like This Could Change the Tide
Many factors lead to the disproportionate impact of COVID-19 on Black-owned businesses. Many may lack access to bank credit, while others have been shut out of some of the most recent government-backed COVID-19 relief programs. A study by the Center for Responsible Lending found that 95 percent of Black business owners who applied for a Payment Protection Loan were denied. Programs like The Emergency Capital Access Program can better target their support and help Black-owned businesses by quickly getting them the funds they need. 
National Urban League president and CEO, Marc H. Morial had this to say about the potentially far-reaching impact of this program: 

"Access to capital is one of the biggest hurdles Black-owned businesses face, and the pandemic has only widened the racial disparity. Far-sighted and enlightened partners like Ford are essential to rebuilding an economy that is both fair and thriving. We're extremely grateful for Ford's support."
Black-owned businesses create up to one million jobs. The disappearance of these firms would take away critical opportunities for employment for many Americans. Initiatives like this one can bring economic sustainability to Black-owned businesses, which can contribute to their long-term success—and the economic health of America. 
For more information about The Emergency Capital Program, visit FordFund.org. 
---
The Atlanta Small Business Network, from start-up to success, we are your go-to resource for small business news, information, resources.
Follow us on Facebook here and stay up to date or catch-up on all our podcasts on demand.
While you're here, don't forget to subscribe to our email newsletter for all the latest business news know-how from Atlanta Small Business Network.
This has been a JBF Business Media