Artificial intelligence has had a meteoric rise in the last few years. And now, ChatGPT has emerged as a conversational AI chatbot that exceeds all our expectations. 
It can answer just about any query you give, revolutionizing how we research things and how the answers are presented to us.  
Also, did you know that over 35% of businesses utilize AI and chatbots to improve their communication strategies and customer experience? 
But how can ChatGPT enhance this experience and help entrepreneurs and businesses thrive? 
ChatGPT AI is a great place to start when researching audiences, understanding business processes, fine tuning functions, and documenting all you need to do to succeed. Let's explore this phenomenon in further detail.  
ChatGPT: The Latest AI Craze & What It Means For Your Business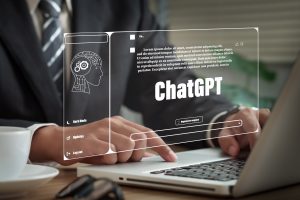 As a small business owner or entrepreneur, you are always on the lookout for new and innovative ways to grow your business. The latest trend in the technology world is ChatGPT, an AI tool that has the potential to automate and streamline various functions for startups. 
ChatGPT isn't your generic chatbot. It can understand, respond to, and generate text in natural language, making it handy for creating reports, outlining data, and decoding insights. These nuggets of data and information can then be sent to the decision-makers, who can use them to make informed decisions. 
ChatGPT is so powerful because it was trained on a massive dataset, giving it an understanding of a wide range of topics and the ability to generate high-quality text, data, and even snippets of code. The technology behind ChatGPT has been in development for several years and has come a long way since its inception. So, it's no wonder that the tool is already widely used in various industries, from customer service and content creation to data analysis and decision-making. 
5 Ways To Empower Small Business Growth with ChatGPT 
ChatGPT offers a range of benefits for small business owners looking to improve their operations and grow their businesses. Here are five ways you can utilize ChatGPT to achieve these goals: 
Customer Service Simplified: Streamlining Operations with ChatGPT 
The best customer service strategy for small businesses or entrepreneurs is proactive communication and giving prompt responses to client queries.  

For instance, you can automate ChatGPT's operations to send out notifications to your customers and keep them posted with updates about your company. 
So, one of the most prominent benefits is that ChatGPT can automate repetitive customer service tasks, freeing up time for your team to focus on more complex issues. 
Marketing Marvel: Transform Your Promotional Strategies with AI  
ChatGPT can be very helpful in Improving marketing strategies for SMBs and can help analyze data and provide insights into your target audience, allowing you to make informed marketing decisions. 
For example, sometimes, it is challenging to create unique and alluring ad copy for hundreds of marketing campaigns. ChatGPT makes it simpler to do this task. This generative AI tool can offer recommendations for the copy and structure of an advertisement to boost efficiency. 
Smarter Data Decisions: Get Insights with ChatGPT 
ChatGPT can process and analyze large amounts of data, providing insights and recommendations to help inform your decision-making. ChatGPT helps to analyze large amounts of data to find significant trends and insights. This can help analysts and data scientists draw more informed conclusions from their data. 
You can use ChatGPT to make small changes to a dataset of text examples to produce a summary of the input text. Once the model has been optimized, you can use it for summarizing new text inputs. 
Creative Masterpiece: Unleash Better Content With AI 
ChatGPT can assist in creating high-quality content, saving time, and improving the overall quality of your content. When you put pertinent and engaging material based on specific input and user preferences on your website or social media channels, the result is an increase in domain authority, more traffic, and ultimately a better ranking in SERPs. 
ChatGPT can compile content from various sources and organize it, aiding businesses in creating a successful content marketing strategy. 
Task Tackling: Automate Your Business Processes  
ChatGPT is extremely helpful when it comes to the automation of various tasks. ChatGPT can automate various functions, from scheduling appointments to conducting research.  
For example, you could find processes that can be automated by looking for inefficiencies or bottlenecks in a small business owner's workflows and data. You can poll or interview your staff to learn which tasks they find repetitive, tiresome, or time-consuming. 
Mind the Gaps: The Risks of Relying on ChatGPT 
As with any tool, there are potential pitfalls to using ChatGPT. These include: 
Data Dependence: Overcoming Bias and Accuracy Concerns 
The outputs generated by ChatGPT are only as good as the data it was trained on. If the data is biased or inaccurate, this can lead to problematic outcomes. 
Quality Control: Getting Trustworthy Results 
It is essential to review and verify the outputs generated by ChatGPT to ensure that they are accurate and in line with your goals. 
Responsibility Matters: Using ChatGPT Ethically and Effectively 
ChatGPT is a powerful tool that can automate a range of tasks, but it is vital to use it responsibly and in a way that aligns with your business values. 
Final Thoughts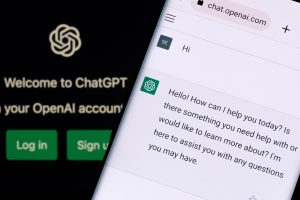 ChatGPT, a cutting-edge Artificial Intelligence tool is revotionizing business operations all over the world with its super efficient features and automated processes. Small business owners can ask the bots at ChatGPT questions and receive responses, create content for them based on their requirements, and analyze given data for them using AI analytics.  
You can use ChatGPT to learn more about a business or product, obtain customer service assistance, or even have ChatGPT do your keyword research for you. There are countless options. Therefore, your business requires a strategy to maximize the potential of ChatGPT to ensure maximum growth.