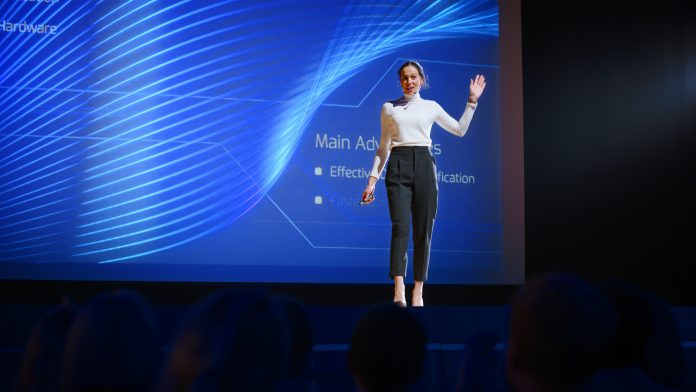 When it comes to planning events, the near—and possibly distant—future looks virtual. The COVID-19 outbreak is causing everyone to social distance. Unfortunately, this has put a wrench in the plans of brands that have embraced tactics like attending pop-up shops, outdoor markets, or festivals. Consequently, businesses are having to change course and consider switching from physical to virtual events. Are you in this position? 
If so, we have some tips to help you create engaging virtual events that allow you to connect with your customers better. The first step is to:
Decide on The Type of Event You Want to Have
There are numerous types of virtual events you can hold. From multi-day conferences to webinars and informal meetups, there are many ways you can engage your audience. Your objective is to figure out how to best connect with your audience and convey the right messaging. 
For example, if you just completed a case study that impacts your clients, a webinar could be the best way to share this information. On the other hand, if you want to share your brand's personality, a behind-the-scenes tour could be the answer. Decide on what you want to say, and choose the best virtual event type to share this information. 
Determine Your Goals
What are the goals of your event? Is it just to inform, or do you want to call your customers to action (ex. encouraging them to purchase an item or sign up for a newsletter)? The only way to know if your event is successful is to develop key performance indicators (KPIs) for the activity. 
For example, you may be building a following for a YouTube channel to promote your company further. One of your goals may be to establish a livestream event that encourages your clients to subscribe to your channel. Therefore, the number of subscriptions may be an indicator of how successful your efforts were. Consequently, be sure to align your business goals with your marketing objectives and create metrics that help you see what works and what doesn't. 
Plan Everything from Start to Finish
Whether you are running a webinar or are facilitating a virtual meet-and-greet, you want to plan out your event from start to finish. As a result, your next step should be to develop an event plan that includes an outline of activities, any needed speakers, and a layout of how you would like the event to play out. 
Also, don't forget to consider how you will engage audiences; a recent stat revealed that 49 percent of marketers say that audience engagement is the biggest contributing factor to having a successful event. 
Ultimately, you need to make sure that the content and activities you include add value to your customers. Therefore, keep them in mind as you plan out your event. Additionally, treat this event as a project. It can help to start with your end goal and plan backward. 
Create a Marketing Plan to Get the Word Out
You have to get the word out about your event. Here are some steps you can take to make sure you spread the message to your audience: 
Tell those on your mailing list first

– Customers on your mailing list are likely your most engaged constituents. So, start by telling them about your event. Send them weekly or bi-weekly updates. You may even want to give them the opportunity to RSVP before anyone. If attendees are paying to attend, you can choose to offer this group a discount, which is a perk you can also use to incentivize customers to sign up for your mailing list in preparation for the event.

Use ads

– If you are looking to reach the masses, ads are an excellent way to put your event in front of them. Look at your consumer personas and develop targeted ads to get the messaging to new audiences.

Reach out to influencers

– Are there any prominent individuals in your field that you can develop a connection to? See if you can reach out to these people. These don't have to be professionals with millions of followers. This person can be someone with 5,000 or 50,000 followers. Ultimately, you want people who have a highly engaged audience that they can influence to attend your event.

Use social media – This may seem like a give in, but be sure to post about your event as much as you can on social media. You don't want to spam, but you want to remind your followers about the event itself and the logistics surrounding it. It's free marketing, so take advantage of it.
Also, be sure to give yourself enough time to market your event, as most people need between three to six weeks to promote a small virtual event successfully. Large conferences typically take longer than six weeks, so plan accordingly. 
Differentiate Yourself from the Competition
Because of COVID-19, many firms and companies in your niche may be holding events. You want to ensure that your event is different from others out there. As a result, you may need to do some detective work to see what other brands are doing and determine how you can make your event unique. 
Also, pay close attention to how your competitors are interacting with your target audience during the lead up to their events. While you don't want to copy what they are doing, you can gain insights into what your target audience responds to. 
Virtual Events Can Help You Bridge the Gap
COVID-19 may be preventing opportunities for you to hold in-person events. Nonetheless, you can still engage your audience virtually. Look at the value you have to offer to your customers, and pick an event type that allows you to share content and create an engaging experience. A well-planned event can allow you to build stronger connections with your audience, so consider incorporating this into your customer engagement plan. 
---
The Atlanta Small Business Network, from start-up to success, we are your go-to resource for small business news, expert advice, information, and event coverage.
Follow us on Facebook here and stay up to date or catch-up on all our podcasts on demand.
While you're here, don't forget to subscribe to our email newsletter for all the latest business news know-how from Atlanta Small Business Network.