ATLANTA, February 19, 2019 — Bright Futures Atlanta, a non-profit that focuses on helping youth of limited resources on Atlanta's Westside by providing the spiritual, educational and familial support, today announced the addition of Millard Choate to its Board of Directors by a unanimous vote.
"Millard has had an active role with Bright Futures Atlanta now for several years and we are so excited to have him join our Board of Directors as we expand our impact on the west side. With his skill set, experience, resources, and enthusiasm, he is sure to bring a level of passion and professionalism to assist Bright Futures Atlanta in its mission to teach, train and transform the youth of our community," says Philip Ross, Executive Director of Bright Futures Atlanta.
In addition to sitting on the board of directors at Bright Futures Atlanta, Millard Choate has graciously donated the Westside building site that will become the new Bright Futures Atlanta Community Youth Center.
Due to the continued success and growth of its programs, Bright Futures Atlanta is breaking ground on its new Community Youth Center, located at 744 Gary Rd, Atlanta, GA 30318, on Tuesday, February 19, 2019, 11:30am-12:30 pm.
ABOUT BRIGHT FUTURES ATLANTA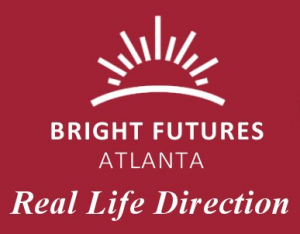 Bright Futures Atlanta was formed in 2002 in order to promote the spiritual, academic and physical growth of its youth participants and their families through year-round programs. That vision continues to come to life through the highly effective Bright Futures Atlanta programming that is helping young people overcome the barriers they face to achieve a successful life filled with meaning and purpose. For more information, visit www.brightfuturesatl.org
ABOUT MILLARD CHOATE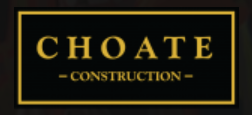 Millard Choate founded Choate Construction Company, Inc. in 1989 and has served as its President for almost 40 years. Since March of 2017, he has transitioned to Chairman of the Board and CEO of the company. He has also been previously chosen as an Entrepreneur of the Year, sponsored by Ernst & Young, Inc. Magazine, and Merrill Lynch, Volunteer of the Year by Cystic Fibrosis Foundation, and was inducted into Clemson University's Construction Science and Management Department Hall of Fame. He is active in several charitable organizations including Cystic Fibrosis Foundation, Special Olympics Georgia and Homestretch. For more information, please visit http://www.choateco.com
Photo credit: https://www.brightfuturesatl.org/
Photo and interview opportunities for the media – please contact:
Ava Morton
Director of Donor Development | Bright Futures Atlanta
amorton@bfatl.org | 404.740.2084