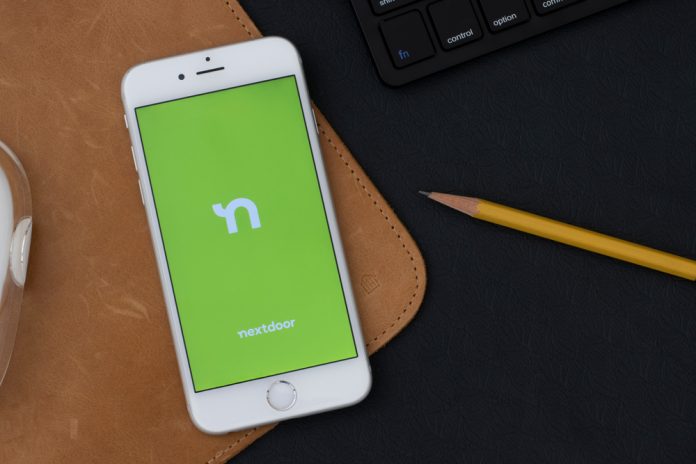 If you are a small business owner who wants to focus on local sales, it is best not to overlook the Nextdoor application. The Nextdoor platform allows you to target ads directly to your neighborhood, and it is the perfect tool for small and local businesses. As a business owner, taking advantage of the Nextdoor for business tool is one of the best strides towards growth that you can take. 
It is an incredible platform for small businesses and someone who wants to get more familiar with their neighborhood and community. The app can inform you about all that occurs in the community and neighborhood. This information can also be pivotal when trying to market your brand in your backyard. 
Every small business needs to start locally before scaling to greater heights. Thus, the Nextdoor platform helps tie people directly with their neighbors in their backyard. The app allows you to claim a citation as a business owner. Their advertising dashboard, marketing tools, and usable interface are just some of the reasons you should utilize the Nextdoor application to run advertisements. 
The Nextdoor Application Verifies your Address
Unlike Facebook communities and groups, when you advertise the Nextdoor application, it verifies your address. This means that when users look at the information on this application, they only view the data that is relevant to their neighborhood. The verification also adds an element of trust to the community members. 
For instance, anyone can join a Facebook neighborhood community without truly verifying that they are a rightful member of the community. This means that you can also have members in that group that are outsiders. Therefore, advertising for your community in that group will not be as advantageous as running ads on the Nextdoor app. 
Allows you to create a Campaign
The advertising dashboard of Nextdoor is another reason why small businesses can benefit from running ads on this platform. It allows them to create a campaign using an easy-to-use and easy-to-navigate interface. It also allows you to use a pixel to incorporate into your website for tracking purposes. Moreover, spinning a campaign on the Nexstdoor dashboard is easy and does not take much effort. 
Access to Neighborhood Directory
For a small business owner starting locally, getting access to a neighborhood directory is crucial. It can provide you with the data of potential customers living just around the block from you. With their contact credentials, you can easily target them with your product and personalize your marketing according to the neighborhoods. With the right advertising strategy, small businesses can win local customers that will stay loyal to your business for years to come. 
The app also allows businesses to reach out to people that live nearby but just outside the neighborhood. This means that when you are running your ad campaign, you will not be limited to the members of your neighborhood. These are only some of many features that small businesses can leverage when advertising for their brand. 
Advertise Within the app
The Nextdoor application allows business owners an opportunity to advertise within their application. This means that the app allows small businesses to utilize zip codes and target the ones that are around the parameters of your business location. Your chances of landing nearby consumers will always be high as customers look for convenience.
Hence, when a customer finds out about the close distance of your business, they will be tempted to give it a try. Not to mention, community members of a neighborhood usually believe in supporting local businesses. This is another factor that can play a part in your success once you start running campaigns on the Nextdoor application. 
This helps both, the business owners and the app managers. The App managers can help provide the users with the updated information on business around the neighborhood. And similarly, it can help small business owners attract nearby attention.  
Special Ad Mechanism
The beauty of the Nextdoor app is that they cap how many businesses can be advertising at one time to each one of the zip codes. This is good because you do not want to be advertising on a platform that is inundated by advertisements. Thus, this mechanism balances the ad traffic out and gives businesses more visibility. 
Nonetheless, the other side of this function is that it puts you on a waitlist. This means that you may lose an opportunity to advertise in a specific zip code. This is because those zip codes may be maxed out at a certain point in time. 
Therefore, the Nextdoor app has exclusive features and opportunities for advertisers. If you choose to advertise through the Nextdoor app, you have a chance to post every week. This means that the application also limits the amount of time you can post your content to show to the people within that zip code. 
Nonetheless, you have the opportunity to come and post once a week. Businesses have the freedom to post anything from job listings to information about their business. As a business owner, you can also share promotional content about your business and talk about your product and services. You can also talk about all of the deals or specials that you are running for that week. 
On top of everything, the application also offers a separate section where they share coupons and deals that small businesses are running. Additionally, the app also allows small businesses to appear on search results. 
Manifests Engagement
Many small business owners have found incredible success when they have used the Nextdoor app to advertise for their business. It allows a level of engagement that is unparallel to other dashboards. The neighbors and community that download this application, truly use it to recommend products and services in the community. 
Furthermore, users will also use this application to search for products and services near them. Due to this, the level of engagement between local businesses and communities is much higher. The application also allows neighbors to reach out to small businesses directly within the application. This is something advantageous for small businesses as it results in a much more invested interest amongst users. 
How much does Nextdoor cost?
The cost of running ads on the nextdoor app can vary. They allow you to first develop a profile. Then, you provide the information regarding the location of your business. This is then followed by providing the right zip code for advertising their business. 
Then, the application runs information on how many users or Nextdoor users are present within that zip code. Then they will charge you monthly fees based on how many neighbors are in that zip code. For some larger areas, where there is a larger population of users within a zip code, the price for running advertisements will be higher. 
How to use Nextdoor the best way?
Getting more business involves a proactive strategy rather than waiting for the customers to come to you in today's age. This is why you need to create a strong social media presence for your business, as huge margins of your customers are on these applications. Nextdoor is an application that is a social media platform that is limited to neighbors. 
There are different ways to use the nextdoor application successfully, but it all comes down to recommendations. First of all, you need to be active on the application. This means whenever you are active and involved in discussions occurring within the app, you join that conversion and try to help the community. 
The Nextdoor app also makes it easy for you to join a discussion, as you can turn the notifications on and the app will notify you whenever someone in your neighborhood makes a post. Another effective way of using this application is to get known in your local community. This means that you can build relationships with the community. 
This allows you to create a level of trust with the community members. Assuming that you have offered help and services to the people in your area, they may even start to promote your business if they are using Nextdoor app. This will lead to traditional word-of-mouth advertising, which is still one of the most successful and effective ways to market. 
You also have the option to create a Nextdoor business page when running ads. The advantage of having a business page is that it enables customers and users to leave a review. The more positive reviews you have on your page, the better your chances of successful business. 
Lastly, when you create a business page, your customers will have the option of tagging your business page directly in discussions. This will direct other members instantly to your business with just one click. 
Concluding Words
Many local businesses agree that they get a huge chunk of their business from running ads on Nexdoor. This means that you should not miss out on this opportunity and be consistent when using this application. Very few people understand how you can leverage this application for promoting their business, and it is your time to get ahead of the curve.
---
The Atlanta Small Business Network, from start-up to success, we are your go-to resource for small business news, expert advice, information, and event coverage.
While you're here, don't forget to subscribe to our email newsletter for all the latest business news know-how from Atlanta Small Business Network.