Are you looking for financial security in this rising inflation across the globe? Then, you must be thinking about starting a business. Family and personal responsibilities are probably preventing you from leaving your job and kick-starting a business. A semi-absentee franchise is a great opportunity if you have an investment and the ability to supervise the business.
This business opportunity works great for people who don't want to invest their entire day till several months to run a business. It is also great for people who can't live without a steady income until they establish a profitable business.
Want to learn more? Read further to get insights about semi-absentee franchise ownership and how to start one.
What is semi-absentee franchise business ownership?
A semi-absentee business, passive income franchise, or semi-passive ownership is a company you can start and operate while already having a job or other obligation. Typically, semi-absentee ownership requires owners to invest 10 to 15 hours weekly.
Precisely, it's a business concept people can do while they have another job. This is impossible in a full-time business, which needs your attention and significant time and effort. In general, you require $100,000 – $300,000 money to invest in a franchise, but it can offer you a steady source of income.
How to get started
The first thing you need to do is to choose a semi-absentee franchise for investment. Unlike operator/owner types, it's not indispensable to be something that interests you. To choose the right option, it's best to research the business's financial strength and then understand whether there is a gap or need in the market that you can leverage.
Investing time is important to make an informed decision. You need to do research well on the web, read trade magazines, and visit franchise shows. Also, start looking for an expert to help you navigate the franchise ownership industry.
You can find experts who might not charge you and know the ins and outs of the franchise world. When learning about franchises' operations, take some time to speak with current and former franchisees. You will learn a lot by discussing the errors and trials of others. Once you have completed your research, you can start investing in a semi-absentee franchise.
Benefits of semi-absentee franchise ownership
The primary benefit of semi-absentee franchise ownership is obvious – you have the opportunity to make money from a business that doesn't require you to invest your entire day to manage and supervise it.
Other pros of buying a semi-absentee-run business are you can have a full-time job. Since investing in a business is always a risk, having a job gives you financial security when you don't know what the future will bring you. Hence, you can work full-time until you establish a business that generates higher revenue on which you can fully depend financially. This saves you from going through a startup period with no salary or personal income.
Lastly, semi-absentee franchise ownership gives you freedom and work-life balance. You can enjoy your weekends on the beach instead of bogged down with extra work. In fact, you can continue meeting your responsibilities and enjoy your leisure time the way you want.
Drawbacks of semi-absentee franchise ownership
Like every other thing, with the good comes the bad, and semi-absentee franchise ownership also has disadvantages. The primary con of semi-passive franchise ownership is that it puts your potential future as well as investment in the hands of someone else. People who want to control things and want things to be done in a certain way; this type of business is not for them.
When you give the entire responsibility of the business to your manager, you need to trust their gut and support them in their responsibilities. They will do whatever they think is good for the business in your absence, and you have to accept that. It will not be wrong to say that you need responsible, super qualified and skilled, and trustable employees whom you can trust explicitly.
Furthermore, when you give your business to someone to operate, it's hard to expect them to put in the same effort as you might put in when you were running the business. All the employees might be trustworthy and skilled; still, the money invested in the business is not theirs, and they might sometimes ignore their responsibilities. They also know that they can find another job easily if the business fails. So, yes, it's going to be pretty difficult to find a manager and other workers who can treat your business as their own.
One of the major problems a business owner can face is employees stealing from them. If you choose semi-absentee franchise ownership, you must create a proper procedure that offers a check and balance system to ensure your inventory and money are not going into your manager's pocket. Also, an occasional sudden supervised visit can limit the risk.
5 top franchises for semi-absentee ownership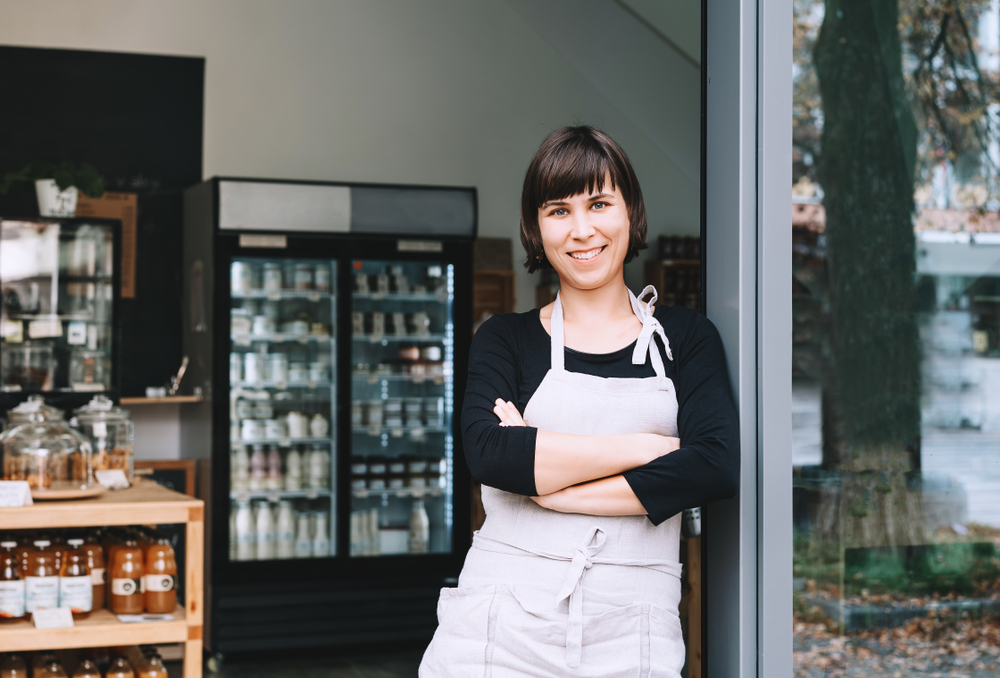 If you have struggled to find the best semi-passive franchise ownership, we have you covered. Here we have discussed some profitable franchises that quickly grab the audience's attention.
This franchise provides alcohol, DNA paternity, drug, and background screening. As the name suggests, Fastest Labs are popular for its speedy process and customer experience. Not to mention, this field has a $1.5 billion growth industry.
This company can see clients within five minutes, unlike other screening providers, with one hour of waiting. They even send test results immediately after the test rather than 1 to 3 days. Another appealing feature for customers is they have affordable pricing.
While the medical facility is super beneficial for patients, it offers an opportunity for growth to you. Anyone interested can start the business with $50,000 to $100,000 capital and 50 to 100 units. This makes it extremely appealing for people who want to get rid of the 9 to 5 job in the future.
You can enter the fitness industry if you have a capital of more than $100,000. Well, it doesn't matter whether fitness is your passion. Health and fitness businesses have the potential to make money; that is all you need to choose for passive franchise ownership.
This is a kickboxing franchise and provides you with a passive franchise model that ensures a close partnership between you and the manager. However, 9 Round requires you to work at least 10 to 15 hours a week once you sign the contract. Since the startup cost is lower than other popular gym franchises, 9 Round is ideal.
$100,000 to $250,000 – this is what you need to start your franchise. Koala Insulation benefits both franchise partners and customers. Every home and business property requires insulation to protect the people living or working in it. Not only do people need installation services, but they also require maintenance and repair service that keeps insulation companies in demand.
Koala Insulation offers green and eco-friendly services, making them popular among customers. Getting their name will help you attract customers immediately after establishing your business. They have a simple business model and normal business hours, making it easy to handle. With this company, you can ensure great work and life balance.
You need to invest $83,140 to get the franchise and begin your business. Once the franchise establishes, you should expect to pay for around 10 to 30 hours weekly.
The business's digital marketing, immediate scheduling, and pay-for-performance will help you improve the industry's reputation. Also, this business will always stay in demand. Therefore, you can expect to earn profit in the future without worrying about the impact on the business world.
It's a mobile franchise that is interesting, unique, and profitable. This food business serves fresh squeezed lemonade, hot mini donuts, hot and iced coffee, and other food items. They are superior to their competitors, offering a mobile franchise that operates through custom trailers.
The trailers they offer have exclusive donut machines. DonutNV has proprietary donuts that customers need to pre-order, preventing getting wasted if not sold. Also, the capital you need to invest is $100,000 to $250,000. We understand it's probably too much, but this business is worth it. Due to its unique selling techniques, it's super easy to get customers and earn incredible monthly profits.
Summing up
In a nutshell, semi-absentee franchise ownership is a way to become an entrepreneur by investing less time in your business and meeting all your other personal and professional responsibilities. Whatever money you have to invest, look for franchise options that you can start with the capital.