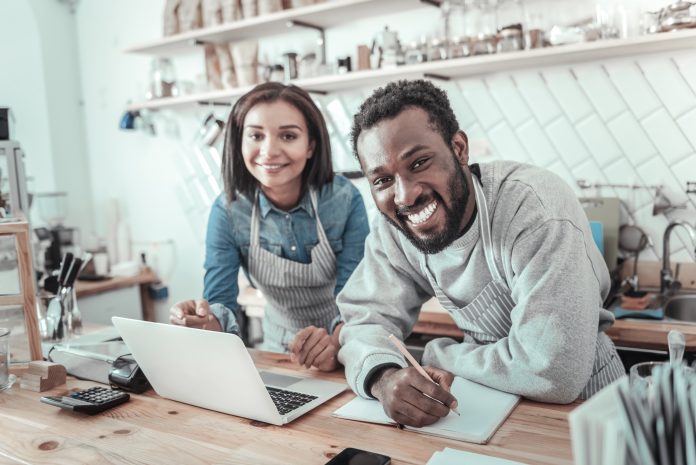 The recession that the coronavirus pandemic will undoubtedly cause may not seem like the best time to be thinking about starting your own business. There will be people out of work, consumers will be spending less, and many companies may go out of business. But, as counterintuitive as it may at first seem, starting a business during a recession can have its advantages. Here are ten reasons why an economic downturn could be the perfect time for you to launch your new business venture.
Because Other People Will Not
The first reason why a recession is an excellent time to start a business is that other people in your sector will be reluctant to do the same. During an economic downturn, most people become more risk-averse, so they will be likely to put their business plans on hold. The reluctance of your competitors to enter the market will allow you to get a foothold before they even get off the ground.
Established Business Will be Struggling
An established business will be geared up for higher turnover when a recession begins.  A company that was trading before the recession may find itself burdened with high fixed overheads that it can no longer afford. A new business, on the other hand, can start from day one optimized for the slower economy. You can run a leaner and more agile operation from the start, and possibly undercut even big companies on price.
Greater Availability of Labor
Unfortunately, people of all skill levels are likely to lose their jobs during a recession, which will increase the availability of labor and reduce the cost of employing workers. So, businesses starting up during an economic downturn will be able to hire higher-grade employees at lower salaries than would have been possible during an economic boom.
People Will Be Looking for Cheaper Alternatives
During a recession, consumers and businesses alike will be looking for cheaper alternatives to products and services. So, with your lower operating costs, you will be able to sneak in under the established suppliers with more affordable products.
Being a New Business Will be Less of an Obstacle
When you first set up a business, it can be challenging to compete against the more established competition. Customers are usually reluctant to buy from a company without a track record, even if the prices and terms are more favorable. With the economy in free-fall, though, people will be putting saving money above most other considerations. So long as your product stands up to scrutiny, your lack of a trading history will not be the barrier to new sales that it would be in an expanding economy.
Cheaper Supplies
Everything that you need to buy for your new business will be cheaper in a recession. Premises will be available to rent at a reduced cost, raw materials will not be so expensive, and general supplies will be more affordable as well. In some cases, you might be able to negotiate long term supply deals that will save you money through the recession and beyond it.
Get Better Terms from Suppliers
As well as lower prices, you will also find that suppliers are more willing to negotiate terms during a recession. You should be able to negotiate smaller minimum order quantities, for example, and more favorable credit terms. When customers are challenging to find, suppliers become much more willing to negotiate and work with you to find a win-win solution.
Cheap Goods Will be Available at Auctions
The assets of companies that have ceased to trade will be up for sale at auctions. So, you will be able to buy machinery and office furniture at prices way lower than usual during a recession. You might even be able to buy a business outright at a bargain price during an economic slump. While no one likes to benefit from someone else's misfortune, if you do not take advantage of another company's assets being liquidated, someone else will.
Borrowing Money Will Cost Less
When the economy is booming, interest rates are kept high to keep inflation under control. But governments and banks will reduce interest rates during a recession to stimulate the economy. So, if you need to raise finance for a new venture, now would be the cheapest time to do it. The interest rates are likely to remain low even after the economy begins to pick up again, too. So you will have low-cost financing for several years to come.
It Makes an Excellent Brand Story
Starting a business during a recession can provide many PR and marketing opportunities. The media, for example, would love a story about an entrepreneur who defies the trend and brings a product to market during an economic downtown. Depending on the product that you sell, you could also find that you are praised for supplying an essential item at an affordable price during tough times. And, when the world returns to normal, you will have the story that your business was founded in a recession and survived a global pandemic. What an amazing "About Us" page that will make on your business website!
Conclusion
As you can see, a recession could mean less competition, lower start-up costs, and lower operating costs for new businesses. So, if you have a product or service that people will still need during a recession, then now might the right time to launch your new business venture.
---
The Atlanta Small Business Network, from start-up to success, we are your go-to resource for small business news, expert advice, information, and event coverage.
Follow us on Facebook here and stay up to date or catch-up on all our podcasts on demand.
While you're here, don't forget to subscribe to our email newsletter for all the latest business news know-how from Atlanta Small Business Network.