On this week's episode of Atlanta Small Business Profile, Ted Jenkin welcomes Michael Buss, owner of The French Market and Tavern in Locust Grove, Georgia.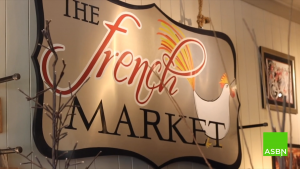 After owning dozens of pizza hut franchises in the Philadelphia metro area, Michael and his wife were looking for a lifestyle change and decided to move to the Atlanta area and take over The French Market and Tavern in Locust Grove.
Michael credits the tavern's success to living in a transient city, and constantly re-vamping their business to stay consistently unique. They get new and fresh looks every month, but turning first-time customers into repeat customers in the biggest challenge. So, Michael and his team plan new menus and exciting events six to eight months ahead. Here are some special menu items to check out during your next visit: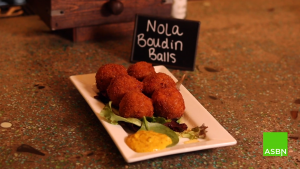 Boudin Balls
Chicken Salad Sandwich
Jambalaya
Michael says the restaurant tries to stay as close to the traditional southern recipes as possible. In addition to great food, The French Market has also taken advantage of its square footage and created a wedding event space, complete with bar.
However, the success of this south Atlanta gem has required a lot of hard work. From a viable concept to thoughtful budgeting and bookkeeping, to consistency in experience,  Michael notes that multiple revenue streams really have helped his business thrive.
---
The Atlanta Small Business Network, from start-up to success, we are your go-to resource for small business news, expert advice, information, and event coverage.
While you're here, don't forget to subscribe to our email newsletter for all the latest business news know-how from Atlanta Small Business Network.