On this week's episode of the Atlanta Small Business Profile, host and small business expert Ted Jenkin, speaks to Greg Johnson, CEO of Pulse Centers. Pulse Centers is an Atlanta-based, health and wellness company that specializes in pulsed electromagnetic field therapy, or PEMF. Through a series of accidents, Pulse Centers founder Paul Webb was afflicted with severe, chronic pain and limited mobility due to scar tissue build-up. It was this pain that drew him to explore this wellness technology of PEMF. Once Paul experienced incredible results from the technology, he knew he had to create a company that made this therapy more readily available to other people.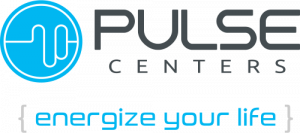 PEMF is a naturally occurring phenomenon where the Earth itself gives off pulsed electromagnetic fields. These fields have been studied by scientists for hundreds of years and Pulse Centers has perfected the technology which allows patients to receive this energy, at the molecular level, in the most efficient way. Clients at Pulse, use PEMF for various different ailments including pain, immune support, general wellness, and more.
To find out more about Greg and Pulse Centers, be sure to watch the full interview above.
---
The Atlanta Small Business Network, from start-up to success, we are your go-to resource for small business news, information, resources.

Follow us on Facebook here and stay up to date or catch-up on all our podcasts on demand.
While you're here, don't forget to subscribe to our email newsletter for all the latest business news know-how from Atlanta Small Business Network.
This has been a JBF Business Media production.