This week, on the Atlanta Small Business Profile, host and small business expert Ted Jenkin, sits down with Matt Shirah and Chris Brown, CEO and Executive Vice President of Scofflaw Brewing Co., respectively.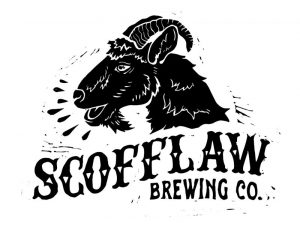 If you've been to any restaurant lately in metro Atlanta, then chances are you've seen the double basement IPA from Scofflaw Brewing on the menu. Located on Atlanta's westside, Scofflaw Brewing was the brainchild of Founder Matt and brewmaster Travis. It all started about five or six years in the basement of Matt's mother's home where he developed a fully operational laboratory and brewery that was used for about two years. During these years, Matt did extensive business planning and product development, so that when he did eventually come to market, he came with a viable model and product. Today, Scofflaw Brewing occupies an 38,000 square foot space and has an annual capacity of 45,000 barrels making it one of the fastest expansions in craft brewing history.
To find out more about Matt, Chris, and Scofflaw Brewing, be sure to watch the full interview above. And to watch more interviews with local Atlanta breweries, click here.
Correction: Scofflaw Brewing Co. square footage and annual barrel capacity were previously misreported.
---
The Atlanta Small Business Network, from start-up to success, we are your go-to resource for small business news, information, resources.

Follow us on Facebook here and stay up to date or catch-up on all our podcasts on demand.
While you're here, don't forget to subscribe to our email newsletter for all the latest business news know-how from Atlanta Small Business Network.
This has been a JBF Business Media production.