Welcome to part one of Amplify: Re-Imagining Women in Power, a women's leadership panel hosted by Robbin Jorgensen, CEO of Women Igniting Change. Robbin is joined by Tiffany Ray, CEO of Generation Infocus and Anita Hsu, co-owner of Gezzo's West Coast Burritos, Sweet Auburn Barbecue, and Lazy Betty restaurants. These three powerhouse CEOs recently sat down at the ASBN studios to discuss what it means to be a powerful woman in business.
In this series, Robbin, Tiffany, and Anita will be exploring the nuances of what it means to lead themselves, their teams, and their companies as women business owners. Women are continuing to amplify their voice and have a positive impact on business.
Before Robbin started her own business, she worked in corporate America and noticed there were a lot of cultural misconceptions that women were not and could no be as strong of leaders as men were. Women couldn't handle the analytical and financial piece of the business. These notions are, of course, not true. Robbin, Anita, and Tiffany are proof of that. When Robbin did start her own company, there were perceptions in the marketplace that you had to be tough to be in business, and if you weren't tough, you would fail. This is again untrue, and this panel of women can attest to that.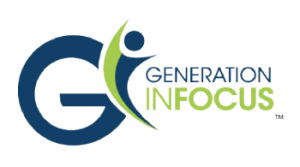 Anita had an experience in which she felt strongly about making a personnel change at the restaurant. There was constant friction with a certain employee, so Anita decided to have an open discussion about it with her brother and business partner. She decided to take the emotion out of the situation and squash any workplace drama. This is a perfect example of how a woman can be powerful, decisive, and get things done.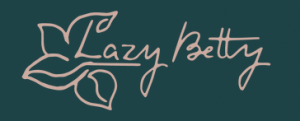 Tiffany adds that leadership really starts from the top down. As women in leadership roles, we are tasked with being the example for everyone else involved in the business. That means not engaging in gossip, bringing the team together, and tackling problems head-on. Tiffany says it's also important to create an environment of positivity. At Generation Infocus, 75 to 80 percent of employees are women, and Tiffany has a coach come in to lead yoga or breathing exercises for the staff.
As for the young female entrepreneurs watching our show today, Robbin, Anita, and Tiffany lend us this advice:
Protect your mindset – don't compare yourself to others
Be a constant, voracious learner
Trust your gut
These are just a few of the many points that our amazing panel explored in the segment. So, stay tuned to myasbn.com to see parts 2 and 3 of Amplify: Re-Imagining Women in Power coming later this month.
---
The Atlanta Small Business Network, from start-up to success, we are your go-to resource for small business news, expert advice, information, and event coverage.

Follow us on Facebook here and stay up to date or catch-up on all our podcasts on demand.
While you're here, don't forget to subscribe to our email newsletter for all the latest business news know-how from Atlanta Small Business Network.
This has been a JBF Business Media production.