As the way of the Internet and technology, companies need to continually update their services to best suit the needs of their customers. As the Internet blossomed, companies had to optimize their websites to suit all sorts of desktop browsers. After that, as browsing became readily available on mobile devices, it became a necessity for companies to have mobile device optimized websites. This brings us to current times where companies should start thinking about optimizing their website for voice search, such as Siri, Alexa, Cortana and Google Assistant.
As an increasing number of people start to use voice search capabilities of their smartphones, tablets, and voice assistants, such as Google Home and Amazon Echo, companies need to ensure that their information is available to easily access. There's Siri for Apple device users, Google Voice Search for Android device users and Cortana for Microsoft device users.
Even in 2014, more than half of the teens and 41% of adults in the U.S. were using the voice search function on a daily basis. So, though this change has been steadily occurring since 2014, this year (2017) will be the year where voice searching becomes drastic. In the U.S., mobile searches account for roughly 60% of the overall search query volume.
As stated by thirty-nine of the SEO experts, voice search garnered the third spot of the top SEO marketing trends for 2017. Hence, solidifying the importance of voice search optimization for companies to gain their edge.
As digital assistants become available to us on almost all platforms, they further immerse themselves into our daily lives. These assistants make it easier for anyone to simply ask a question and get an almost instant reply from your device. So much so that even if your device is incapable of providing you with the information you need, it will provide you with resources to get you started.
By simply using your voice, you can search for local restaurants, grocery stores, automotive dealerships, or even just find information about the weather. Home assistants, such as Google Home, can even connect to your calendar to further implement your life with a voice assistant.
How Can You Optimize Voice Search Through?
So, with all that said, how can you, as a small business owner, optimize voice search for your benefit. Since search engines have been 'mainstream' since the mid-1990s. However, what started as searching up keywords and phrases has turned into speaking in a natural and conversational tone with voice searching. Since voice searches are more conversational (roughly seven words), it means that they are typically longer than the text searches (roughly three words).
Over 82% of mobile users use voice search engines to search for a local business. Not only that, but out of those mobile users who search a local business, 50% are likely to visit the store within a day. On top of that, roughly 18% of the local searches, typically lead to a sale within twenty-four hours.
Figure Out What People Are Searching For
To market that to the fullest extent, small businesses dealerships should know what their prospective customers and the general public are searching for. After general information and personal assistance – local information is the most popular search. So, small businesses should have their Google My Business listing filled out completely. As one of the top ways to find out information about business hours and contact details, it's imperative for businesses to fill out that data with relevant and up to date information, including their business category, phone number, address, business hours, and more.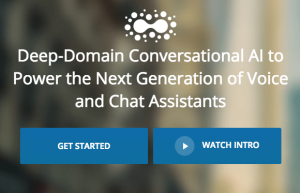 Use Keywords Appropriate for Voice Search
If a business were to use the same keywords for their text and voice searches, it would not result in them getting an increased number of hits. However, if they were to incorporate the more likely conversational phrases, then there is a higher possibility of more individuals going to the businesses' pages. These types of keywords are known as long-tail+ keywords. The plus (+) refers to the incorporated conversational phrases.
Your small business's keyword strategy should include conversational keywords and mimic how people talk and ask questions in real life. A good place to start is by listing out the questions that your customers might call and ask you. You can choose to record those questions and list the exact words they use when talking to a representative. Once you have your list, it becomes easier to create content pages that focus on these 'conversational' keywords.
Update and Refine Frequently Asked Questions Pages
FAQ pages are important to any website. It's the first-place customers look if they can't find an answer to their questions. Adding these long-tail+ keyword phrases is a great way to use the already present customer data to create your FAQ pages. To make the most use out of these pages, your dealership can add natural sounding phrases and questions, while also grouping common/similar questions together.
If you find that your website has a lot of different keywords, it would be beneficial to make several pages so that your customers have a better chance at finding information through voice searching technologies. Not only will these changes help you to show up more in voice search results, but it can also increase the likelihood of your website appearing in Google's 'Featured Snippet'.
Final Words
We believe that it's imperative for small businesses to get a handle on voice search engine optimization, as there is an increasing number of people who use voice engines, like Alexa, Siri, Cortana, and Google Home, to search for new products and brands. There hasn't been a better time to explore this new capability and delve into technology at its finest.
Voice search is not going away anytime soon, so why not start optimizing your small business sites right away to make the best and most use of this rapidly advancing technology.
Read more articles on Small Business Marketing
References:
https://googleblog.blogspot.ru/2014/10/omg-mobile-voice-survey-reveals-teens.html
http://hitwise.connexity.com/070116_MobileSearchReport_CD_US.html