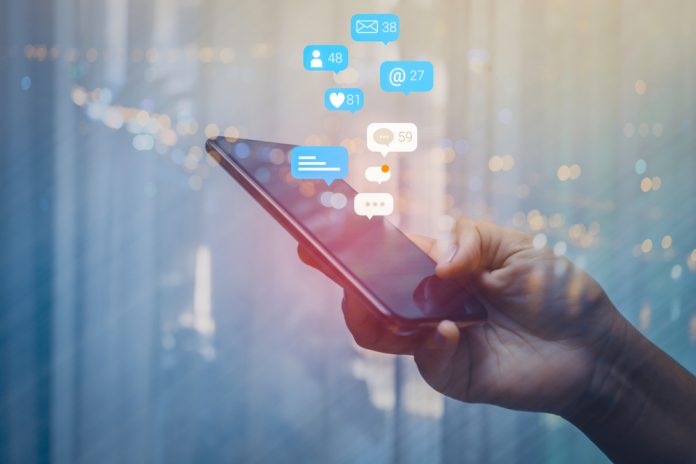 Businesses are increasingly offering customer service on social media sites. Twitter, in particular, is getting to be a platform where customers and businesses interact. This presents some challenges, especially when customers aren't satisfied. The following are some ways to build and maintain your reputation while providing customers with the best possible service.
Why Offer Customer Support on Social Media?
HubSpot posted some revealing statistics about the prevalence of customer support on social media. 80% of customers use social media to engage with brands. An alarming number to go with this, taken from American Express: 35% of customers post negative comments about companies on social media. This means businesses need to be extremely vigilant about monitoring social media and deal promptly with potential problems.
Best Practices for Engaging With Customers
Here are some ways to successfully engage with followers and customers on social media.
•  Identify the best channel for resolving an issue. If it's a simple query, you can respond directly on social media. This can be helpful, as others who may have the same issue can see the response. However, for more complicated or sensitive issues, take the conversation to phone or email. If you have the customer's information, be proactive and contact them first. You can then tell them on social media that you'll be calling or emailing them.
• Respond quickly. Timeliness is one of the biggest factors on social media. People don't only want you to respond the same day, but almost immediately. According to one study, 64% of customers expect a response from businesses on Twitter within one hour.
• Be honest and accurate. Resist any temptation to simply tell customers what they want to hear. You or your customer service reps need to be truthful and accurate in your responses or you risk escalating any problem.
• Follow through and follow up. Resolve the issue as quickly as possible. Then follow up and make sure the customer is satisfied. Once again, use the proper channel.
Responding to Criticism
What happens when, despite your best efforts, a customer is dissatisfied and goes public with their outrage? Compared to other channels, complaints on social media are potentially catastrophic, as negative posts can be shared and go viral. Here are some guidelines to help you manage a crisis or prevent one from happening.
Never be confrontational or defensive
Resist any temptation to get into a public argument with a customer. You can't win such an exchange, even if you're technically in the right. Other users will tend to identify with a customer over a business. Focus on the issue at hand. Even if the customer resorts to personal insults, keep it professional.
Verify the facts
When you find yourself under attack on social media, it's critical to know what's really going on. The first thing to verify is whether it's a legitimate issue or something else, such as a troll or unethical competitor. If someone claims to be a customer, look up their name and order. If it turns out to be a false alarm, you can delete the post, block the poster, and publicly point out the facts.
The Importance of Empathy
When customers are frustrated, they want to feel understood. When someone has a complaint or unresolved issue, you have to look at the human side as well as any technical issues. It's difficult to perform studies on empathy because it's a difficult quality to pinpoint and quantify. However, some research does provide evidence of how important empathy is when it comes to how customers feel about a business. One such study, published in the Cogent Business & Management Journal, found that employee empathy has a significant effect on customer loyalty. Here are some ways to convey empathy on social media with customers.
• Avoid canned responses. Some large companies use rehearsed statements that are supposed to show sympathy or empathy, but end up coming across as bot-like. Don't have customer service reps memorize statements and just repeat them. Encourage them to be genuine and spontaneous, while still attentive to customers' needs.
• Take prompt action. This goes along with the above. Customers have heard every type of statement meant to appease them. What they want is action. It is essential to show empathy in your verbal or written response. However, what really conveys empathy is taking quick and decisive action. This may mean providing a refund or replacement item, answering a technical question, or forwarding the issue to someone who can help.
• Turn failure into success. Turn complaints into opportunities. When you do it right, you can actually transform a frustrated customer into a brand advocate. When customers sense that you're doing everything possible to give them a positive experience, they can be very forgiving. If they broadcast their approval on social media, your reputation is uplifted rather than harmed!
Have a Customer-centric Business Model
When you put customers first in every aspect of your business, it helps to offset problems and complaints. No one is perfect, so you're bound to slip up every so often. Furthermore, some customers are impossible to please. However, you can significantly cut down on complaints and negative reviews on social media (and elsewhere) by following certain practices.
• Over-deliver. Give customers more than they expect in terms of quality and quantity. Perks such as free trials, free upgrades, extras, and coupons facilitate goodwill. This puts you in a better position if you do ever make a mistake.
• Provide ample instructions, training, or onboarding. You can cut down on customer service requests of all kinds by giving your customers great resources. You may provide these in video tutorials, webinars, written instructions, or whatever is most appropriate.
• Give customers multiple ways to contact you. Social media is convenient for many users, but some still prefer traditional methods such as phone and email. When people can contact you using their preferred method, they are in a more relaxed and receptive state.
Make Social Media Work in Your Favor
Statista projects that social media usage will reach 3.43 billion by 2023. It follows from this that businesses will have to up their game when it comes to providing outstanding customer service on these platforms. Understand that expectations on social media aren't the same as on other channels. People expect faster responses. At the same time, aim for responses that are empathetic, relevant to the customer's needs, and solution-oriented.