Women own four out of every ten businesses in the United States, and in total female entrepreneurs own 12.3 million businesses in the country. Just 46 years ago, women only owned 402,000 companies. Over the past 50 years, women have come a long way in entrepreneurship.
If the past is any indicator, the next 50 years seem as if they will be just as transformative for female entrepreneurs. However, while the overall numbers are good, some aspects of business development are still a problem for many women in business. One such issue is the growing lack of venture capital funding.
The Funding Problem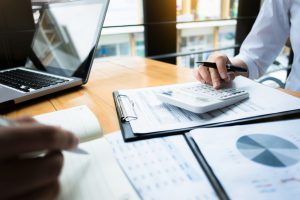 While women are now more likely than men to start a business, but they are less likely to receive investment or venture capitalist funding. In 2018, $130 billion in venture capital funding changed hands. Female founders only gained 2.2 percent of this money, which means that male founders received almost 98 percent of total funding. Even though women are making great strides in business ownership, the doors of venture capital funding are only slightly ajar.
Related: How JumpFund is Evening the Funding Scales and Setting Their Sights on Women-Led Companies – Kim Seals
The argument cannot be made that women-owned businesses are less profitable, as a 2015 report by First Round Capital, a venture capital firm, found that female-owned businesses outperformed male companies by 63 percent.
So, the talent and results are there, but women still have a challenging time convincing leadership at venture capitalist firms that they are worth the investment. This statistic sheds light on the problem: only seven percent of partners at venture capital firms are women.
The Gender Disconnect
It is common for us as humans to relate to, communicate with, and help those who remind us of us. We are more likely to trust those who look like us because we are more likely to share everyday experiences. This concept certainly applies to the venture capitalist funding processes. There seems to be a conceptual and topic-related disconnect between male funders and women-business owners.
Women may pursue ideas that are foreign to male investors, like this example of the EZBra, a post-op dressing for women who have undergone breast procedures. Many male venture capital partners did not understand its purpose or how it could fit into their profile. Another issue is a general lack of passion for female-related business ideas (that still have the potential to be profitable).
Take a look at this quote from Katrina Lake, founder, and CEO of the online clothing subscription service, Stich Fix:
"I think that intangible stuff really matters. I had an investor say, 'I think you're amazing, but I have to pick one or two board seats a year and where I feel really passionate about the business, and I don't think I can be passionate about women's dresses and retail.'"
This quote brings to light the need for a switch up in the structure that is venture capitalism.
The Importance of Women Investing in Women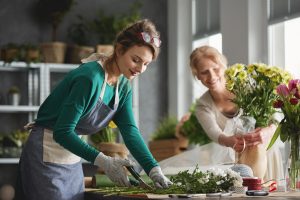 Again, people invest in what they know. So, women are more likely to invest in other women, because of their shared experiences, interests, and understanding of trends that impact half of this country's (and world's) population. For women to begin receiving more venture capital funding two things have to happen:
There has to be more diversity within groups that make decisions at the executive level of venture capital firms.

More women should start venture capital firms to support one another.
Related: EnrichHER: How This Atlanta FinTech Platform is Connecting Women-led Businesses to Capital Investors – Dr. Roshawnna Novellus & Tiara Zolnierz
Many women are getting the memo. The internal structure at existing firms can be a challenge to change, so women are starting their own. While the exact numbers have yet to be realized, more firms aimed at investing in women are starting to emerge.
Many are still funding for the ideation phase, while others are starting to provide funding for those at more advanced stages of the business development process. There has also been growth in more women-owned business-related organizations like business affinity groups, business-related social clubs, and even co-working spaces. All three provide access to business resources that may be challenging to attain in male-dominated spaces. Things are moving slowly, but they are moving.
Final Thoughts
Women are half the population, and now own 40 percent of the country's businesses. Unfortunately, this growth is not extending to the accessibility of venture capitalist funds. Much of this is due to unconscious bias, and a lack of understanding of specific issues related to female business owners and the customer base they serve.
Fortunately, many are recognizing the problem. Women are beginning to come together and start firms to invest in other women. While the numbers are still low, the recognition of the problem is pushing individuals to blaze a new trail. If this continues, the next 50 years will afford even more opportunities for entrepreneurial and innovative women.
---
The Atlanta Small Business Network, from start-up to success, we are your go-to resource for small business news, information, resources.

Follow us on Facebook here and stay up to date or catch-up on all our podcasts on demand.
While you're here, don't forget to subscribe to our email newsletter for all the latest business news know-how from Atlanta Small Business Network.
This has been a JBF Business Media production.