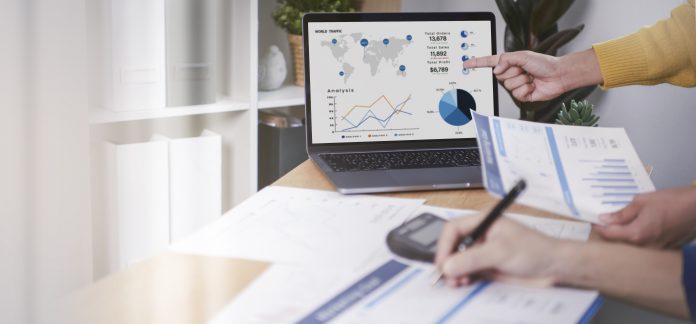 No matter what your business does or how long it has been around, you rely on your customers to pay the bills, buy your products, and keep your workers employed. If you take good care of your customers, they will take good care of you, but how do you know that you are delivering the value they want, need, and deserve?
Enter the world of customer relationship management, or CRM – a unique field that focuses on not only serving the express needs of your customer population but actually anticipating what they will want and need in the future. If your firm does not yet have a CRM software solution in place, now might be the time, but not just any solution will do. Here are seven must-have qualities any good CRM software needs to have.
Effective team communication: A solid CRM software solution will enable all team members to communicate effectively, making it easier to serve the customer's needs. Think about the ways in which your team collaborates and make sure the CRM software will enable and enhance those existing channels of communication.
Mobile-friendly solutions: In a world dominated by smartphones and tablets, the traditional sales rep laptop is becoming a lot less commonplace. That means it is essential that any CRM software solution be mobile-friendly and easy to use on any size screen and any type of device.
Custom reporting abilities: If you want to know your customers and keep them happy, you will need as much information as you can garner, and that brings us to the world of reporting. It is important that any CRM software have reports that can be customized and tailored to provide just the information you need.
Easy setup: Even the most robust CRM software will do your company no good if it never gets installed. A complicated or lengthy installation process can stop your efforts in their tracks, so look for software that is easy to install and intuitive to use.
Seamless contact synching: From the sales team in the field to the customer support staff at the office to the folks still working at home, it is important that everyone is on the same page, and that is why seamless contact synching is so important. When a customer's contact information changes, the CRM software should populate that new data throughout the system, ensuring a seamless transition and a successful outreach every time.
Sales tools: CRM software is a vital tool for the sales team, and the more built-in support it provides, the better. The availability of multiple sales tools will make it easier for the reps to get the timely and actionable information they need to do their jobs and close their deals.
Value for the money: Last but not least, it is important that the CRM software solution you choose provide not just an affordable price but true value for the money. A cheap CRM software package is not a bargain if it does not provide the capabilities your company needs.
Customer relationship management (CRM) software is a vital part of doing business in the modern age, and once you know what to look for, it will be easier to make the best choice for you and your company. The seven elements listed above are must-haves for any CRM solution, so bring this checklist to every meeting.
---
The Atlanta Small Business Network, from start-up to success, we are your go-to resource for small business news, expert advice, information, and event coverage.
While you're here, don't forget to subscribe to our email newsletter for all the latest business news know-how from Atlanta Small Business Network.