Running a successful business on your own can be difficult. Doing so with a partner or multiple partners can add even more problems to the mix. A successful business partnership can be a beautiful thing, resulting in rewarding relationships and significant profits, but few business challenges can compare with the difficulty of a strained partnership. Here are a few tips on knowing when the time has come for you to end a business partnership.
Different Long-Term Goals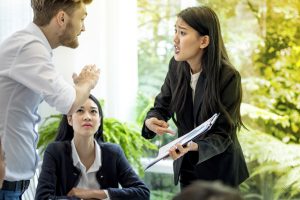 When the long-term vision you have for your business no longer aligns with those of your partners, you will need to find a solution quickly. How big do you want your business to get? Do you have plans to sell your business in the future? These are just a couple of big-picture things on which the partners should agree. If this is not the case, you'll need to sit down and come up with either suitable compromises or a plan for how you can end the partnership in a way that's beneficial to everyone involved.
When Circumstances Change
When significant changes take place in your life or the life of your business partners, there may be a difference in how much time each of you can commit to your business. Sometimes these changes can cause a partner to back away from their responsibilities to the degree with which their associates are uncomfortable. When this happens, partnerships should be evaluated closely to see if the partner in question should either return to their previous responsibilities or move on to other opportunities.
When Trust is Irreparable
Once trust among a group of people has been broken, it can be tough to repair, even more so in business partnerships, when livelihoods and careers are at stake. Sometimes these situations can be remedied with clear communication, the mere passing of time, or even mediation. When these solutions don't show results, however, it's probably time to dissolve the partnership.
Dealing with Discomfort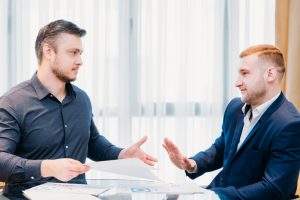 Everyone has their way of doing things, but when the way your business partners are treating clients, associates, and employees makes you uncomfortable for any reason, you should address the issue immediately. Think of the treatment you would expect in a business setting, and then consider how your partners would treat you if you were just a customer, vendor, or co-worker. Depending on how big the differences are between those two scenarios, it could be time to think about distancing yourself from your business partner or partners.
If any of these situations apply to your current business partnership, then take some time to consider how you would like that partnership to work going forward. Reconciliation of strained associations is always the first option to pursue, but that doesn't always mean it's the best one. Ending your business partnership could be the most prudent choice for everyone involved.
---
The Atlanta Small Business Network, from start-up to success, we are your go-to resource for small business news, information, resources.

Follow us on Facebook here and stay up to date or catch-up on all our podcasts on demand.
While you're here, don't forget to subscribe to our email newsletter for all the latest business news know-how from Atlanta Small Business Network.
This has been a JBF Business Media production.